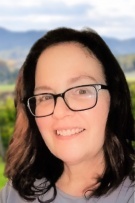 Real Estate III - North
Lic. #0225201175 (VA)
Contact Me
Pam Rivera has been a licensed Realtor® in Virginia for the last 10+ years. Pam understands that selling or buying a home is about more than real estate. It's about your life and your dreams. She is dedicated to providing unsurpassed service and will work to exceed your expectations.

Pam's knowledge, creativity, and ability to think a little differently are an advantage to her clients when presented with a unique situation or a hurdle to overcome. She is committed to listening to you and assisting you throughout the process with accountability and enthusiasm.

Before beginning her career in Real Estate, Pam was a structured settlement consultant. In that role, she attended numerous mediations presenting structured settlement proposals and providing economic analysis, negotiation, and mediation consulting. The skills learned in her former career have served her well as a real estate agent.