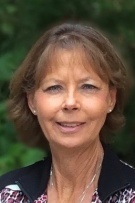 Suzanne Good
Century 21 Desert Rock
Lic. #01304701 (CA)
Suzanne was born and raised in Santa Ana and has lived her entire life in California. After a little over 15 years working as a System Administrator for the Anaheim Police Department 911 system, her husband retired and they relocated to the high desert.

She enjoyed working with people, and in 2001 decided that real estate would be her new career.
Suzanne is on top of all the things that come up from a move, from the smallest to the largest.
August 23rd, 2019
How wonderful Suzanne sounds! People find what they need with her, I'm certain. Good for Suzanne and her lovely family!
February 5th, 2019
Suzanne Good is an excellent realtor and a very nice person. Two years ago she helped us purchase our perfect home in Del Webb's Solero Sun City, Apple Valley.
April 17th, 2017
Showing 1 - 3 of 7 reviews