For many seniors, the freedom of retirement is the ideal time to travel. It's also a great opportunity to add a dog to your life because you probably have more time to spend enjoying the company of a lively, loving canine companion. If you're interested in both travel and the affection of a dog, these goals can fit together well. The trick is to choose one of the best dog breeds for retirees.
You want a breed that will be happy to join you on your adventures. The right size and temperament are important factors to think about. You'll want to consider size, depending on whether you like to travel by car or airplane. Dogs that can't fit comfortably in a kennel under the seat in front of you will have to ride in the cargo hold, which can be stressful.
Some people prefer the comfort of a dog that can curl up in their lap, while others are drawn to larger dogs. Once you've decided which size of dog will probably work best for you, you'll want to consider other characteristics to see if they'll be a good choice to join you in your travels.
Here are some of the best dog breeds for retirees that want to explore the open road.
1. Poodle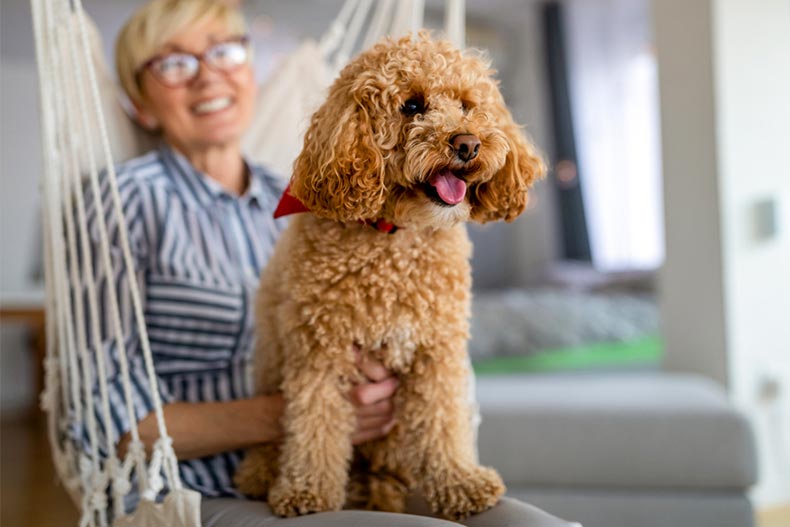 These smart, affectionate dogs are easy to train and eager to please. They are at the top of our list of best dog breeds for retirees. Poodles come in a wide range of sizes, from teacup poodles that comfortably fit in a purse to standard poodles that can weigh as much as 100 pounds.
They don't shed, so they do require regular visits to the groomers. As long as they get a single walk a day, they're happy to lounge and cuddle, making it easy to take them along as you travel.
2. Miniature Schnauzer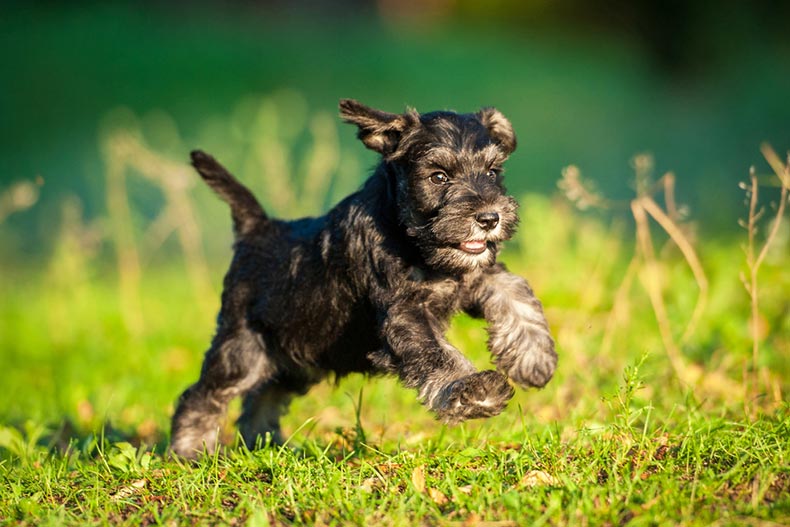 These low-shedding dogs generally weigh between 11 and 20 pounds. They require a bit more exercise than some other breeds, but they're easier to walk, and they can be satisfied with an energetic game of catch. They're smart, making them easy to train, and they love to snuggle.
3. Greyhound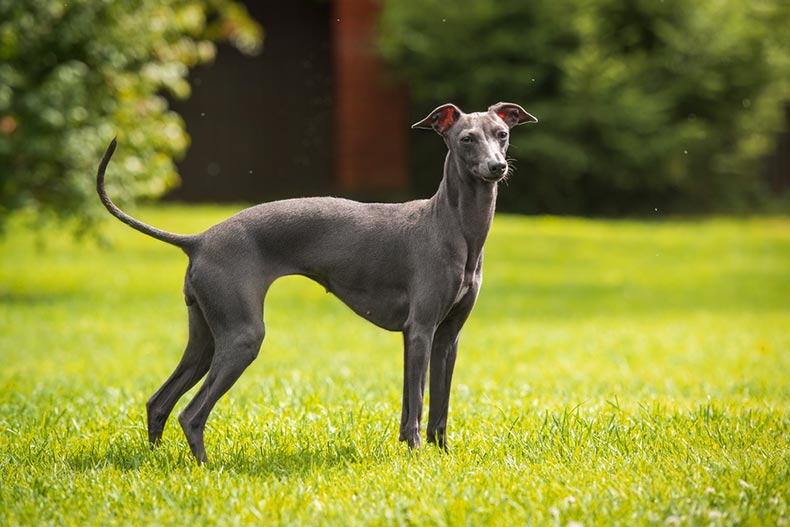 It may seem unlikely for a dog that's best known for racing to be on our list of best dog breeds for retirees. But greyhounds only require a single daily walk, especially if they can run off-leash at a dog park. Once they get a chance to run off a short-lived burst of energy, they're happy to lounge with their people.
However, they don't do well if they're left alone for long periods of time, so you should plan to keep them nearby for most of the day.
4. Labrador or Golden Retriever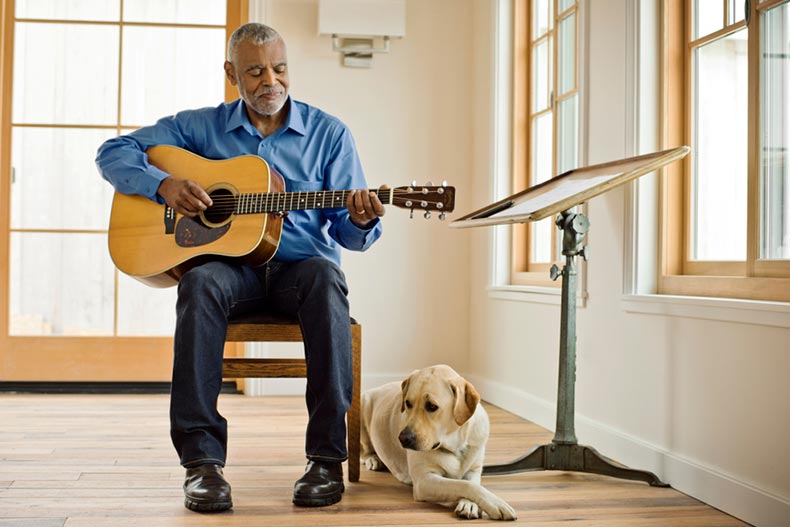 These gentle, friendly dogs are extremely loyal. They're easy to train, and they love people, making it easy to interact with others on your travels. They do require more exercise than other dogs, but they also love to relax near the people they love. Especially as they age, they become calmer and settled, so consider adopting an adult dog.
5. Poodle Mixes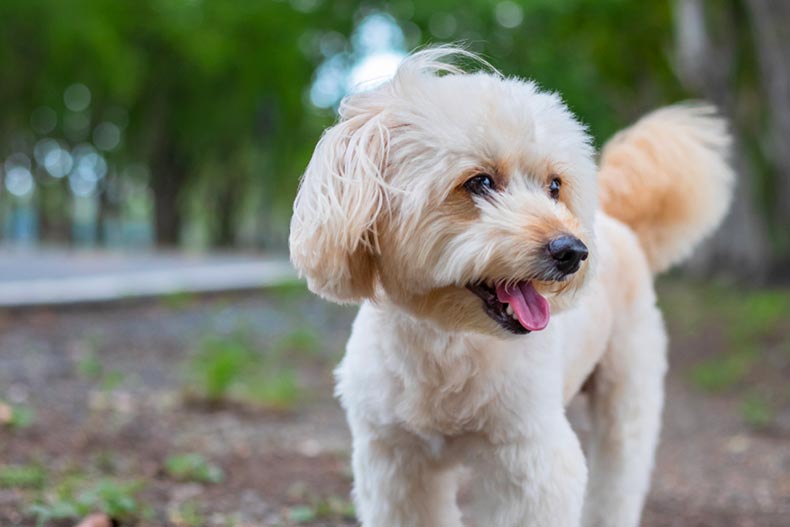 Doodles, or poodle mixes, have become very popular for good reason. They combine the best qualities of poodles with appealing characteristics of other breeds. Like poodles, they're available in a range of sizes. Some great doodle choices include Schnoodles (schnauzer/poodle mix), Goldendoodles, or Labradoodles (retriever/poodle mix).
6. Shih Tzu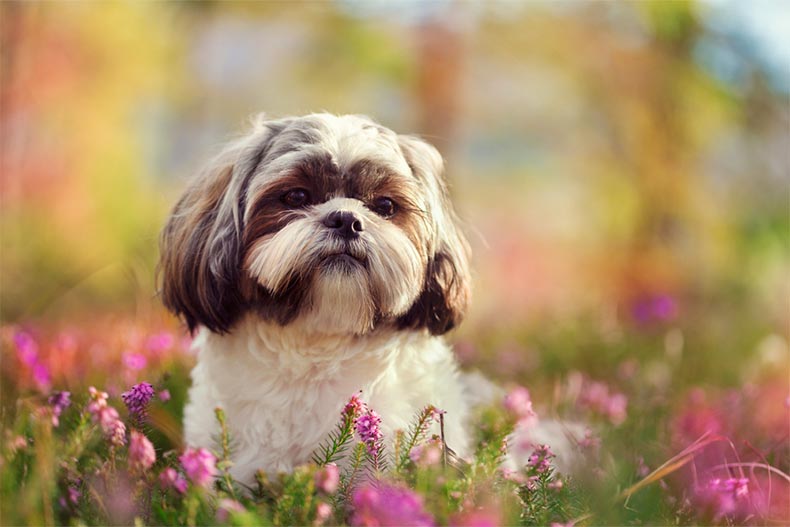 These petite, playful dogs are small enough to thrive in a limited amount of space. Their exercise needs are minimal, so they're happy with a short daily walk. They don't shed and tend to be gentle and very affectionate. They can experience skin issues, so be sure to regularly take them to a groomer who you can trust to care for their needs.
7. French Bulldog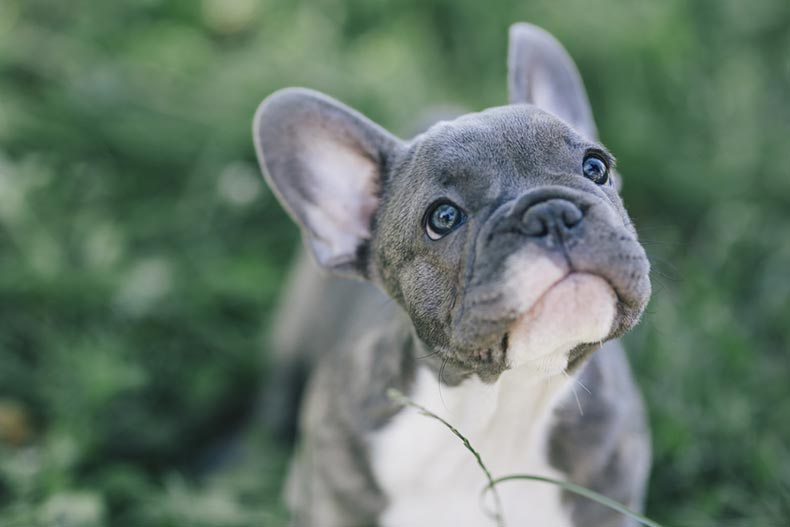 These high-personality dogs need little exercise. They're cuddly, friendly, and easy to train. They do tend to overheat, so if you spend a lot of time in hot environments, make sure to give them extra attention to keep them cool and hydrated.
8. Pug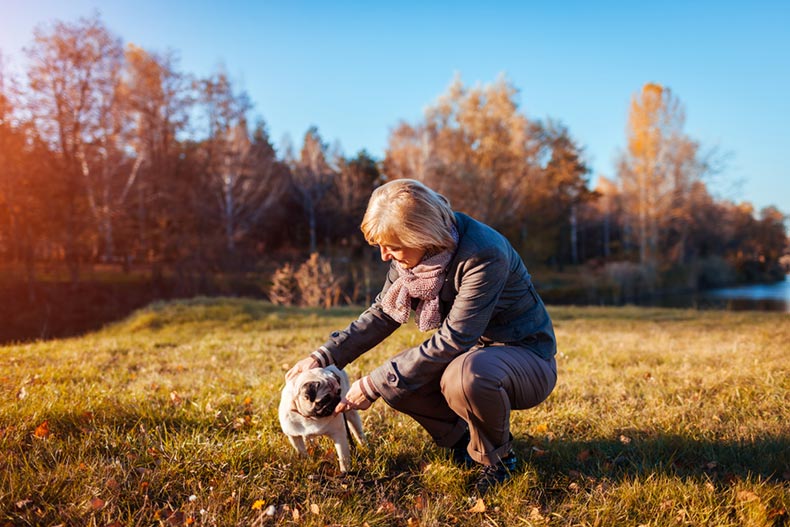 Pugs are joyful and loving, and unlike some small dogs, they don't bark very much. They don't need a lot of exercise, and they're very social dogs who will be happy to greet new friends. They do love food more than is good for them, so keep an eye on the treats.
9. Westland Highland White Terrier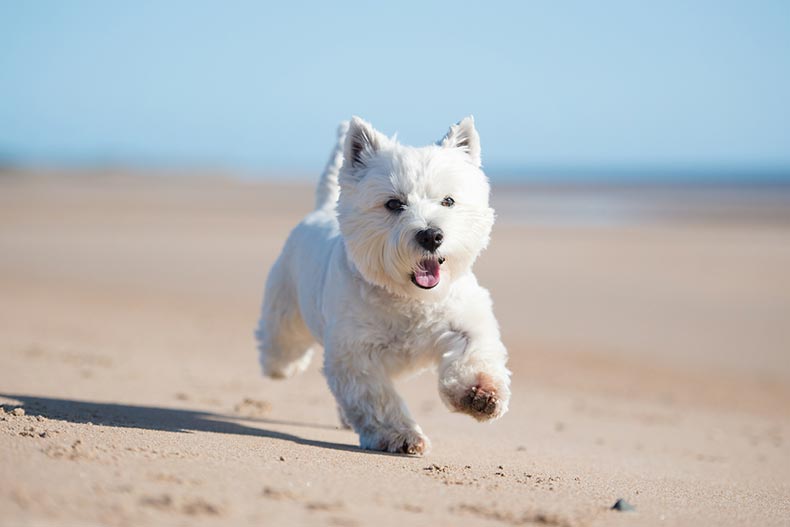 Known as Westies, these elegant, 15- to 20-pound dogs are friendly and easy to handle. They're fairly low-maintenance, and their fluffy white coat requires less grooming than some other dogs. They also take well to training.
10. Maltese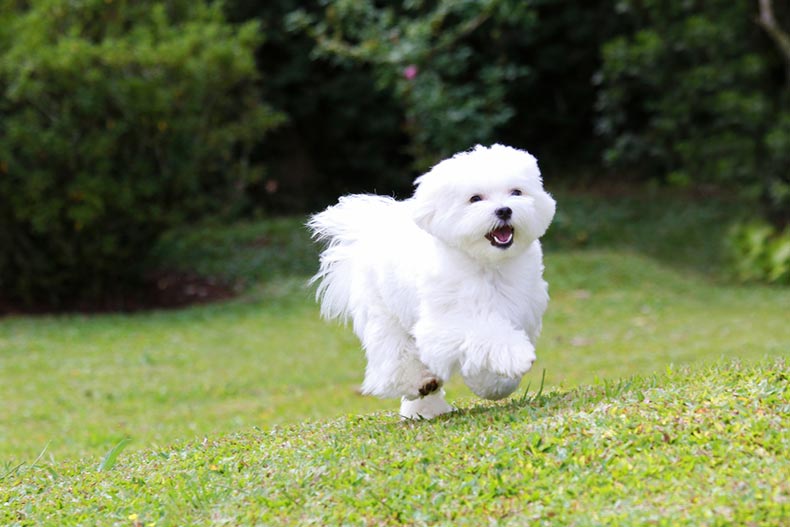 Smart and playful, these four- to seven-pound dogs are cuddly and agreeable to train. They barely shed, so they do need regular grooming. They enjoy short walks and don't like too much strenuous exercise, so if you're counting on long, active outings, this dog may not be the one for you.
11. Bichon Frise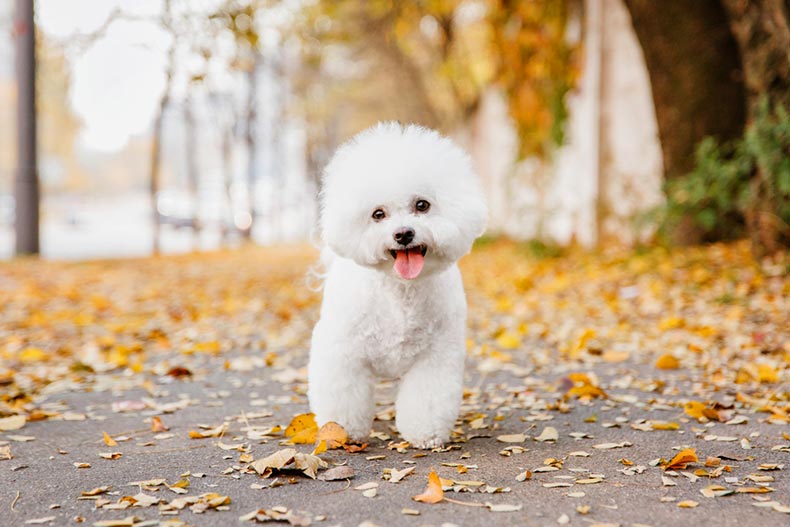 On the smaller side, these delightful fluffy dogs only need moderate exercise to be content. They're considered low-shedding dogs, and they need grooming once every month or two. The Bichon Frise is affectionate, friendly, and easy to train.
Finding the Right Dog-Friendly Community to Call Home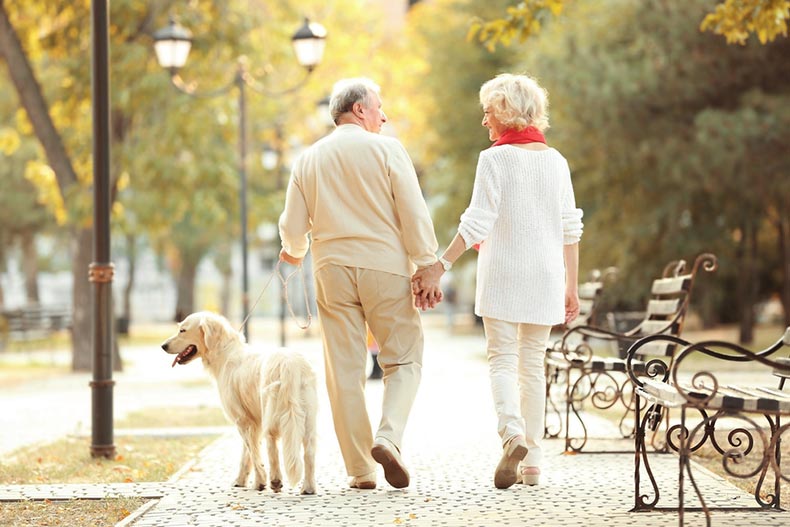 Even the best dog won't be as content in a community that isn't prepared to welcome them. For the happiest experience for both you and your companion, you'll want to be sure that where you live not only allows your dog but that it's dog-friendly. In other words, pick a neighborhood that provides the environment your dog needs to thrive.
Look for communities that have amenities such as watering stations, clean-up supplies, large areas for walks, and dog parks to allow them space to run off-leash. Some even offer clubs for fellow dog lovers to connect.
You don't have to settle for a 55+ community that simply puts up with dogs. 55places has several locations that are set up to meet the needs of both seniors and their beloved dogs. Here's a list of a few of them to get you started.
If you're looking for a vibrant community for seniors to enjoy life as well as their dogs, visit our website or call us at (800) 928-2055. We'd love to answer your questions and help you find a home that will help you and your dog live happy, active lives.