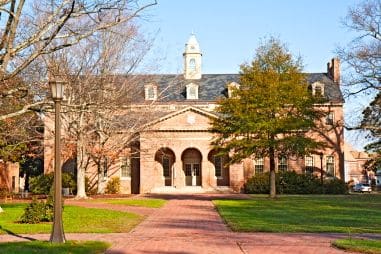 While sandy beaches and arid deserts are known as prime retirement locations, many of today's retirees are more interested in relocating to vibrant college towns. These lively destinations offer plenty of cultural and recreational attractions. There are museums, performing arts centers, coffee shops, nightclubs, restaurants, and diverse shopping centers. Of course, college towns also offer one other thing that appeals to retirees: lifelong learning opportunities.
Many colleges across the country offer learning centers specifically designed for active adult retirees. These diverse programs let older students take part in many different classes and lectures without the hassle of homework, tests and grades. Through these programs, retirees can renew a long-forgotten interest or pursue a new passion. If you are looking for a college town with retirement appeal, here are seven cities that might just be your ideal destination:
North Carolina's Raleigh and Durham area is a popular destination for retirees who want an active, urban lifestyle. The senior learning program at Duke University makes this vibrant college town even more attractive to active adult retirees.
This Southern destination offers a wide range of cultural attractions and plenty of historic charm. Active adults can easily take part in a wide range of classes, lectures, and activities through The College of Charleston's Center for Creative Retirement.
Located 100 miles north of Phoenix, Prescott is a dream retirement town with sunny skies, popular golf courses and diverse attractions. There are also hundreds of lifelong learning courses available each year through Yavapai College.
With rolling hills and rustic vineyards, San Luis Obispo is a favorite retirement destination which lies halfway between San Francisco and Los Angeles. Retirees can also enjoy the lifelong learning programs at nearby California Polytechnic State University.
Asheville is a beautiful mountain town which is known for its eclectic arts and music scene. Local residents can also take part in the Center for Creative Retirement program through the University of North Carolina.
The Woodlands is a sprawling master-planned community near Houston which includes the age-restricted communities of Windsor Lakes and Windsor Hills. Residents can choose from a variety of classes through the lifelong learning program at Lone Star College.
In addition to taking classes through the College of William and Mary, active adults will love living in the tranquil Williamsburg area. This beautiful region offers challenging golf courses, diverse shopping centers and the historic charm of Colonial Williamsburg.