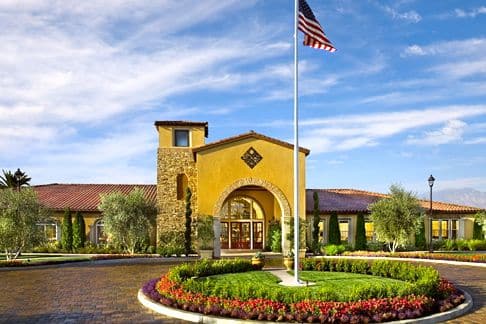 Active adults in Central California can find fabulous communities and exciting attractions in Bakersfield, California. This beautiful area features a thriving art and music scene, diverse shopping centers and restaurants, golf courses, movie theaters and much more. It's a great place for a California vacation or a sunny West Coast retirement.
Bakersfield is set in the southern end of the San Joaquin Valley, just west of the Sierra Nevada mountains. As the ninth largest city in California, Bakersfield includes a wide range of urban attractions. It's also within approximately two hours of coastal California hot spots like Los Angeles, Santa Barbara and San Luis Obispo.
A sunny, desert climate makes the Bakersfield area a great place for active adults who want a dry retirement setting. Summers are long with average daytime temperatures in the mid- to high 90s and long spells that have days well over 100 degrees. Winters are mild with some rain and very rare snowfall. Winter days are typically in the mid-50s while nighttime temperatures drop to the high 30s.
Bakersfield offers a wide range of entertainment, including golf courses, movie theaters, shopping areas and a variety of restaurants. Cultural attractions include art galleries and museums, such as the Kern County Museum and the Buena Vista Museum of Natural History. Music concerts and festivals are popular in the area, featuring country, rock and gospel.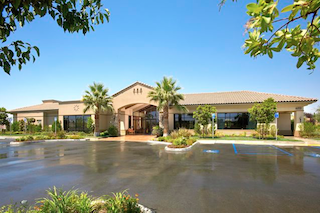 For sports lovers, Bakersfield is home to three minor league teams: the Blaze (baseball), the Condors (hockey) and the Jam (basketball). Racing is popular in the area as well. There is drag racing at Famoso Raceway, dirt racing at Bakersfield Speedway and paved racing at Buttonwillow Raceway. NASCAR events are also held at the new Kern County Raceway Park.
A number of annual events are also held in the Bakersfield area. Spring brings events such as Scottish Games and Clan Gatherings, the Kern County Basque Festival and March Meet drag racing. Summer offers St. George Orthodox Church's Greek Festival, while fall features the Kern County Fair. Bakersfield also hosts year-round horse shows.
Active adults who choose to settle in Bakersfield can choose from several age-restricted communities. New construction and resale homes are available at beautiful communities like Four Seasons at Bakersfield and Brighton Parks. Homebuyers can also find fabulous resale homes in developments such as Solera at Kern Canyon and The Greens at Seven Oaks.
When looking for a retirement destination, Bakersfield provides a beautiful setting with a wide range of urban attractions, as well as communities which offer appealing resort-style living.