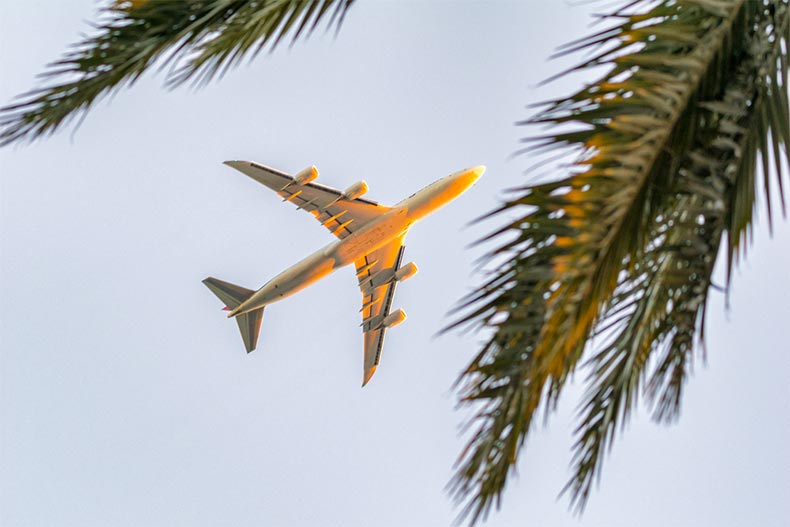 Being an active adult doesn't just mean staying active in your community. Whether you're retired or soon to be, travel is probably something in your future. We're taking a look at some of the best and most affordable travel options if you live in the popular Palm Beach County.
Palm Beach County runs along the Atlantic Coast of Florida, stretching from Jupiter to Boca Raton. It's the third-largest county in Florida and the state's wealthiest. It's considered part of the Miami metropolitan area.
Whether you're looking for budget or luxury travel, Palm Beach County provides a number of options. You can fly, drive, or jump on a boat. Spend a day exploring another part of Florida or plan to escape the heat for a few weeks with a late summer vacation. Whatever your travel plans happen to be, you can usually get where you want to go quickly and affordably.
Take a Drive: Florida Destinations
Interstate 95 goes straight through Palm Beach County making it easy to drive south to Miami or north to Daytona Beach, Jacksonville, or even Georgia. When you're looking for a road trip that won't take you too far from home, consider a scenic drive for your staycation. To stay on the coast, take the 30-mile drive from Boca to Palm Beach. You'll wind along the A1A highway enjoying scenic views and passing the small town known for its trailer homes – Briny Breezes. This drive shows you the Intracoastal waterway, lots of spots to stop and admire the beach, and even some nature with a stretch of road that features towering pine trees.
Other road trip options can include a 90-mile trip to the Everglades, where you can take an airboat ride, look for alligators, or just stop and enjoy the state's natural beauty. You can visit the other side of the state with a two-and-a-half hour trip to Tampa. From I-95, take FL-417 west, through Orlando. If theme parks aren't your thing, a stop in Old Town near Kissimmee is a good opportunity to stretch your legs, grab some ice cream, or watch thrill seekers do their bungee jumping.
Fly the Friendly Skies from Local Airports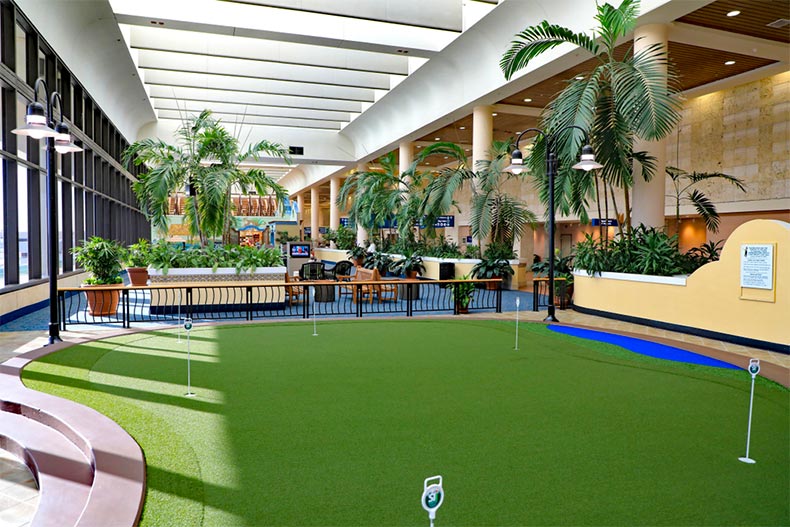 If you're hoping to go further you have several good options to catch a flight to anywhere in the country or the world. Palm Beach International Airport has flights coming and going on American Airlines, Delta, JetBlue, Frontier, Southwest, Spirit Airlines, and United. You can catch a flight to the islands on Bahamas Air or visit your northern neighbors on Air Canada. Don't worry about your wait time; the airport has plenty of shopping, dining, and even a putting green.
When you're catching a flight to Europe or Asia, consider taking the hour drive to Miami International Airport. It may not be as convenient as Palm Beach International Airport, but it does offer frequent flights to destinations across the world. It services international carriers such as British Airways, Emirates Air, Malaysia Airlines, and El Al. Winter rates to cities like Paris and London are notoriously low, and you can get there direct from Miami in less than seven hours.
Two If by Sea: Cruising from Palm Beach County
Hopping a cruise ship is easy, whether you want a two-day jaunt to the Bahamas or a week-long adventure through the Caribbean. The Port of Palm Beach is home to the Bahamas Paradise Cruise Line, where two different ships can take you on a short trip or drop you off for a longer vacation. For additional options, you can catch a Carnival Cruise, a Norwegian Cruise, a Royal Caribbean Cruise, or a Princess Cruise from Fort Lauderdale or Miami. Consider sailing to Central America with a cruise through the Panama Canal or a stop in Costa Rica. Carnival and Celebrity Cruises have specials to these destinations on ships leaving from Miami and Fort Lauderdale ports.
Heading to Havana is also popular, recently. From Miami, it's an easy 200-mile trip. All of the major cruise lines are taking passengers to Cuba, while Norwegian, Carnival, and Royal Caribbean even offer deals for last-minute travel.
Wherever you choose to go, Palm Beach County is close to airports, cruise ports, and highways. Plan your next getaway, and start packing.