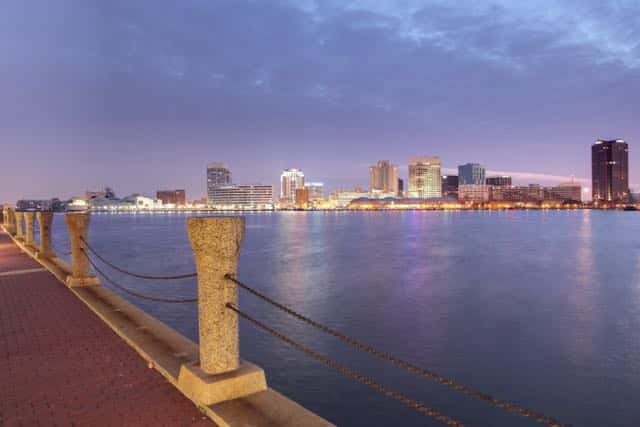 When planning an East Coast retirement or vacation, active adults can turn to the historic beauty of Norfolk, Virginia. This charming city sits alongside the Elizabeth River and Chesapeake Bay, neighboring Virginia Beach. The area offers shops, restaurants and tourist attractions, as well as several appealing active adult communities.
Norfolk is set in Eastern Virginia, less than 30 minutes west of Virginia Beach and about ten minutes north of Chesapeake. The area has four moderate seasons, with hot, humid summers and winters that are cold, but relatively mild. In the summer, daytime high temperatures typically climb to the mid to high 80s. Winter days are often in the high 40s or low 50s, with nighttime temperatures that can fall to the low to mid 30s.
Like much of the East Coast, Norfolk has a long, rich history. Today, visitors can explore historic homes, national landmarks, Civil War attractions and more. Just a few of Norfolk's historic attractions include Hunter House Victorian Museum, Fort Norfolk, The Attucks Theatre, and Battleship Wisconsin. Visitors can walk the Cannonball Trail through downtown Norfolk, drive the Civil War Trail or take a guided tour of Naval Station Norfolk, the largest Navy base in the world.
More modern attractions are also plentiful. The one-million square-foot MacArthur Center is a downtown destination which features an amazing selection of shops, restaurants and entertainment options. An eclectic mix of boutiques are also found at the neighboring Monticello Arcade, and in historic areas such as the Ghent and Freemason neighborhoods.
Norfolk offers many museums, art galleries and performing arts venues as well. Visitors and locals alike can enjoy visiting the Chrysler Museum of Art, the d'Art Center, the L. Douglas Wilder Performing Arts Center and the TCC Roper Performing Arts Center. Other unique Norfolk attractions include the Nauticus maritime museum, the Norfolk Southern railroad museum and the Norfolk Botanical Garden.
Of course, Norfolk is also a prime place for outdoor and water-based activities. Those who love hiking, biking or jogging can explore the Elizabeth River Trail, while sports lovers can enjoy a game of softball, basketball or tennis at Northside Park. Coastal and river attractions include Ocean View Beach Park, kayak nature tours, harbor cruises and fishing charters.
Norfolk also offers opportunities for volunteerism. During a visit you can arrange to volunteer with organizations such as The Chesapeake Bay Foundation, The Learning Barge, the Hermitage Museum and Gardens, or the Virginia Zoological Park.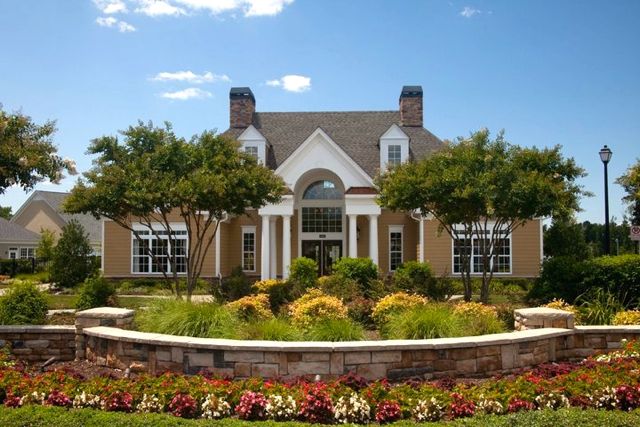 Active adults who decide to settle in the Norfolk area can choose from a number of appealing neighborhoods including The Villages at West Neck, The Retreat at Greenbrier, and Eagle Pointe at Cahoon Plantation. Most age-restricted communities in the area are relatively small with less than 1,000 homes, yet they typically include inviting clubhouses with amenities, classes and clubs designed to support active living.
Whether traveling along the East Coast or looking for a retirement destination, a trip to Norfolk is sure to be a memorable experience.