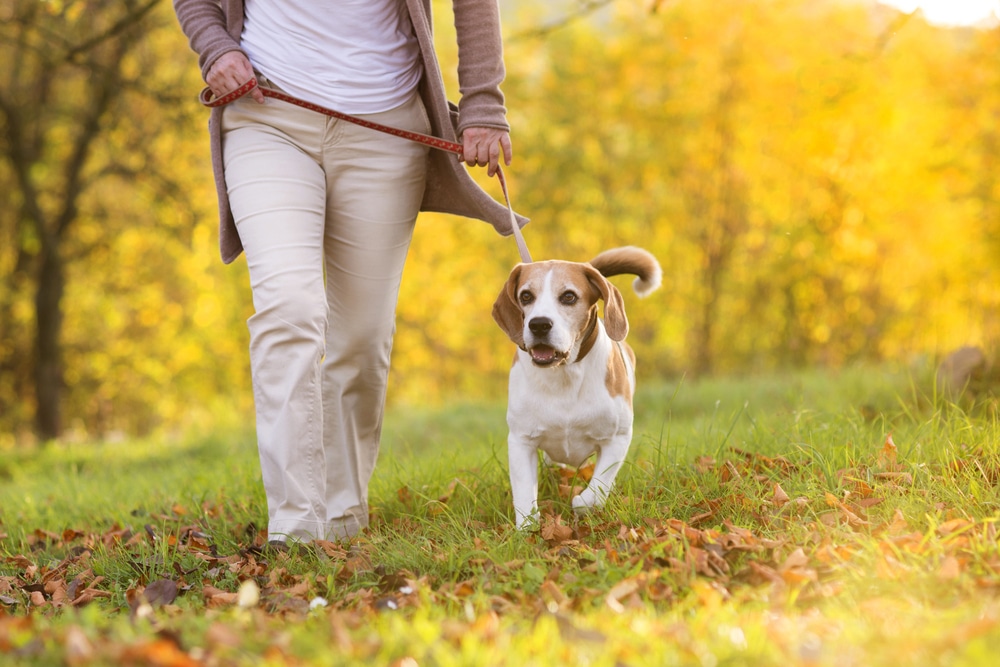 Being a retiree doesn't exactly mean one's work life is done. The best option for many is to take up a part-time job. Besides just boredom, retirees go back into the workforce to stay active, supplement their income, increase daily engagement, or to get health insurance. Part-time jobs have always been popular among retirees but modern times provide Baby Boomers with more options than ever.
Pet Sitter or Dog Walker
Working full-time and caring for a pet that needs outdoor access and daily walks isn't easy. Many dog owners hire others to keep their dog in shape or just to have some company during the day. Dog walkers in many bigger cities and suburbs are in demand and can come with an hourly pay many part-time jobs can't match. On top of helping dogs get their exercise, daily walks for you are a great way to stay in shape during retirement. If you're not sure where to start, sign up with the dog-walking app Wag!, an on-demand dog walking service.
Uber or Lyft Driver
The gig economy is here to stay and for retirees it can be a great way to make money on your own schedule. If you have a relatively new four-door car, you'll be eligible to drive for either rideshare app. Drivers can work whenever they'd like, which makes it a great part-time job for those looking for a flexible schedule. Driving for Uber or Lyft is also a great way to engage and go on an adventure while meeting people from all walks of life.
Consultant
After working for decades, retirees are some of the most qualified people for consulting. Whether it's knowledge of a specific industry or job, consulting is an ideal way to continue to make money while working much less than before. Consulting is especially a great idea if you loved your career and want to continue to be involved in the industry or work place. Use the experience and networking you've built up over your career to get an "in" with your former company or one you're familiar with and offer your services for part-time consulting.
Tutor
Another way for retirees to continue to use the knowledge and expertise they've built up over the years is by tutoring. Tutors are always in demand and it's another great way to set your own schedule. Whether it's a weekly session with a student or just a standardized exam prep during SAT season, tutoring can provide retirees with an extra bit of cash. It's also a great way to take on the workload you want by tutoring multiple students throughout the week or just a few on a consistent basis. Wyzant, an online tutor-matching service, is a great place to find your first pupils.
Golf Course Employee
Whether the golf courses in your area are seasonal or year-round, they're a great option for retirees who love the sport. There are several positions available at golf courses, many of them are entry-level, including starter, ranger, course maintenance, or working at the clubhouse. Any of these are a great way to stay active in retirement as well as take in the sights and sounds of the game you love. Jobs at country clubs and more prominent courses can net part-time workers more than enough to supplement their income.
Crafter/Artist
Retirement is a time to jump into your passions and interests more so than before. Today, there are a variety of ways to get your arts and crafts noticed by potential buyers. Besides traditional methods like renting a table at a craft or art show, creative types can use the website Etsy to sell their crafts to people across the world. Etsy allowed craft making to be more profitable than ever and is very easy to use for sellers and buyers. The best part is that selling your crafts won't even feel like work – the same way you spend your free time can end up supplementing your income, either to pad your savings account or to help pay for your next trip.