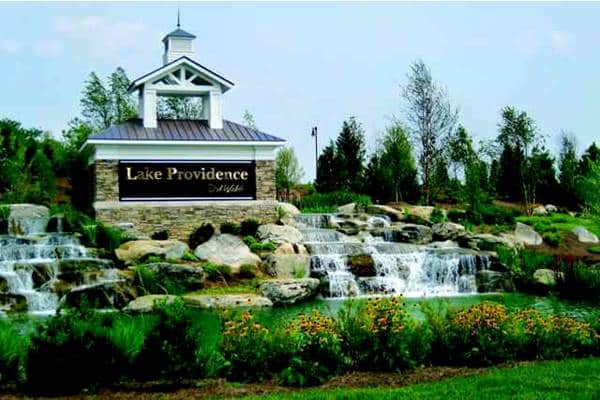 At 55Places.com we encourage questions from our readers. Here is a recent question we received from John B. of Ohio: Q: We are looking for a waterfront community with boat access in east Tennessee or the surrounding area. We would prefer to stay around $200,000 or under.
A: Tennessee is a beautiful place to live, and the cost of living is about 10% below the national average, which makes it a great retirement location as well. Though there are few age-restricted active adult communities in the East Tennessee region, there are many communities that are ideal for retirees. We did some research on the area and have found a few options that meet your specific criteria.
East Tennessee: What to Do
First, let's take a quick look at the area. East Tennessee, along with Middle Tennessee and West Tennessee, is one of the state's three Grand Divisions. This eastern third of Tennessee is part of the Appalachian Region and home to the Great Smokey Mountains National Park. East Tennessee's major cities include Knoxville, Chattanooga, and the "Tri-Cities" of Bristol, Johnson City and Kingsport.
East Tennessee 55+ Communities
Several East Tennessee communities are adjacent to navigable lakes, however home prices do go up with proximity to the waterfront. A ranch home within a lakeside community that has its own marina may be within your price range, though a true waterfront home that backs up to your own private dock will likely be outside of your budget.
Tellico Village – Loudon
One promising location is Tellico Village in Loudon, approximately 35 minutes from downtown Knoxville. Tellico Village stretches along the beautiful shores of Lake Tellico, and has its own yacht club and private dock. Property owners enjoy free membership to the community's three championship golf courses.
Tellico Village also offers a 27,000 square-foot wellness center, hard and soft surface tennis courts, indoor and outdoor swimming pools, and restaurants at each of the three golf courses. The Yacht Club offers residents a great place for cocktails, dining, and dancing.
Rarity Bay – Venore
Also located on Tellico Lake, Rarity Bay in Venore is a lakeside community with many amenities including a Boating Club where residents can enjoy private docking privileges. In addition to boating, community amenities include an 18-hole par-72 championship golf course, equestrian center, swimming and tennis club, community gardens, and miles of walking trails.
Fairfield Glade – Crossvile
Set atop East Tennessee's Cumberland Plateau, Fairfield Glade is a sprawling community that includes 11 spring fed lakes for boating and fishing, and two marinas. Residents can enjoy 90 holes of golf and multiple recreation centers complete with swimming pools and fitness centers. Paved walking paths and hiking trails allow residents to enjoy the community's natural beauty. Though secluded, Fairfield Glade is only an hour drive from Knoxville and an hour and a half drive from either Nashville or Chattanooga.
Del Webb Lake Providence – Mt. Juliet
If you are interested in moving a bit further west into Middle Tennessee, the area around Nashville has some beautiful communities, including Lake Providence by Del Webb, in Mt. Juliet. This gated, resort-style community, open to active adults aged 50 or better, is centered on a large clubhouse overlooking a 15-acre lake for canoeing and kayaking. Lake Providence has all the amenities active adults come to expect in a Del Webb community, including a large clubhouse, state-of-the-art fitness center, sports courts, game rooms, and a variety of social clubs.
Few Tennessee waterfront communities are age restricted, however many feature amenities that appeal to active adults. It may take some time to find an ideal home in your price range, but there are many resale homes in East Tennessee's lakeside communities that you might enjoy.
We recommend that you begin your search with these beautiful suggested communities and continue to explore the area around Tellico Lake for homes in your price range. Good luck in your search and best wishes on finding the home of your dreams.