Georgia is a popular destination for active adults looking to retire in the Southeast—and Savannah and Atlanta are two of the state's biggest draws. Both cities are enticing to the 55+ crowd for many reasons, but they couldn't be more different from one another. The coastal city of Savannah is steeped in rich history and moves at a leisurely, almost vacation-like pace, while Atlanta is one of the largest cities in the Southeast that runs at a fast pace and has an endless list of entertainment options and cultural amenities.
So how do you know which city is better for you? We've put together a guide to offer some helpful insight into both cities to help decide which one might be best for your retirement. Here's what to know about Savannah vs. Atlanta:
Geography and Population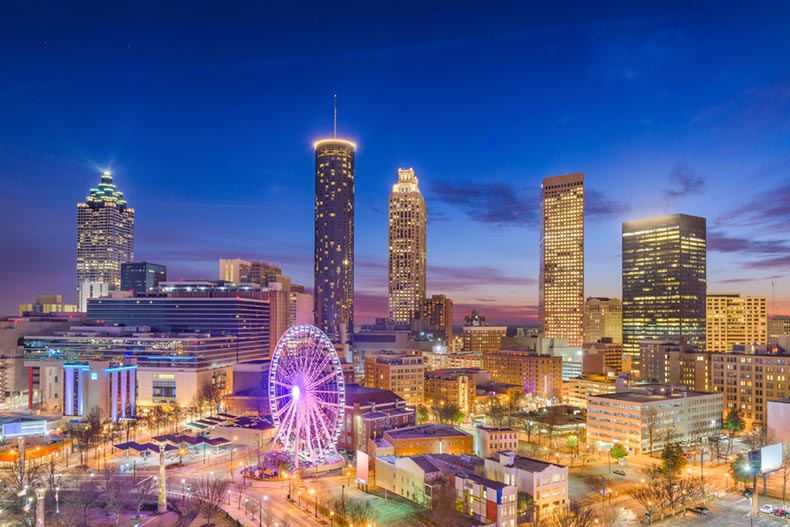 Savannah is a coastal town that's considered part of the Lowcountry—a stretch of land between Georgia and South Carolina that's characterized by sea islands, marshland, and tidal basins. According to the 2020 U.S. Census, Savannah has a population of 147,780. Nearby cities include Hilton Head and Charleston, SC.
Almost 250 miles away, in northwestern Georgia, Atlanta sits along the Chattahoochee River and is part of the state's Piedmont region, which sits in the foothills of the Appalachian Mountains. The capital's population is 498,715, according to the 2020 U.S. Census. However, it's important to note that Atlanta is quite spread out, and the Atlantic Regional Commission reported that around 4.6 million residents call Atlanta's metro area home.
Climate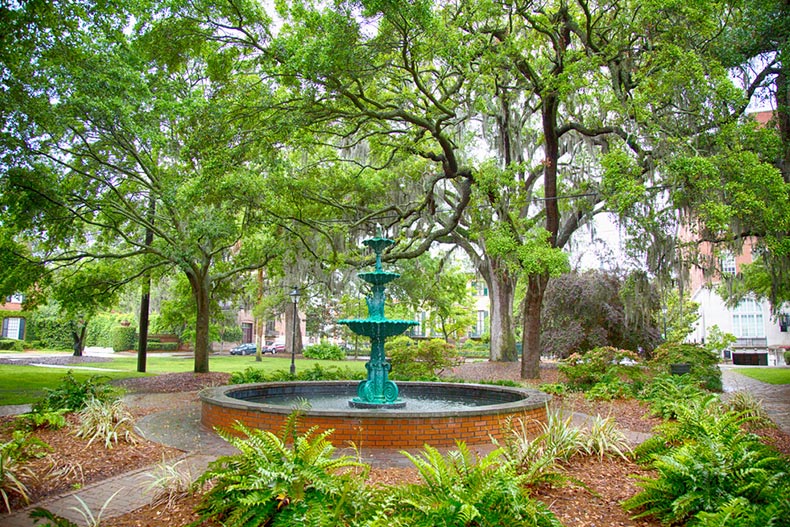 Although Savannah and Atlanta differ in almost every way, their climates are one trait where they're relatively comparable. Atlanta's annual temperatures reach an average of 70 degrees and a low of 53 degrees, according to U.S. Climate Data, while Savannah's average temperatures are slightly higher, ranging from an average high of 77 degrees and an average low of 56 degrees. Both cities have short, mild winters and hot, humid summers where temperatures frequently reach the mid 90s.
Popular outdoor activities in Savannah include spending time at one of the city's many parks and greenspaces, including Forsyth Park, the Wormhole State Historic Site, and Skidaway Park. Tybee Island is another go-to for residents who want to take advantage of good weather at one of the area's beaches and all the surrounding water activities.
Atlanta residents can also be found enjoying the city's parks and greenspaces when the weather is nice. The Atlanta Botanical Gardens, Stone Mountain Park, Piedmont Park, and the Atlanta BeltLine are some of the most visited outdoor sites in the area.
Cost of Living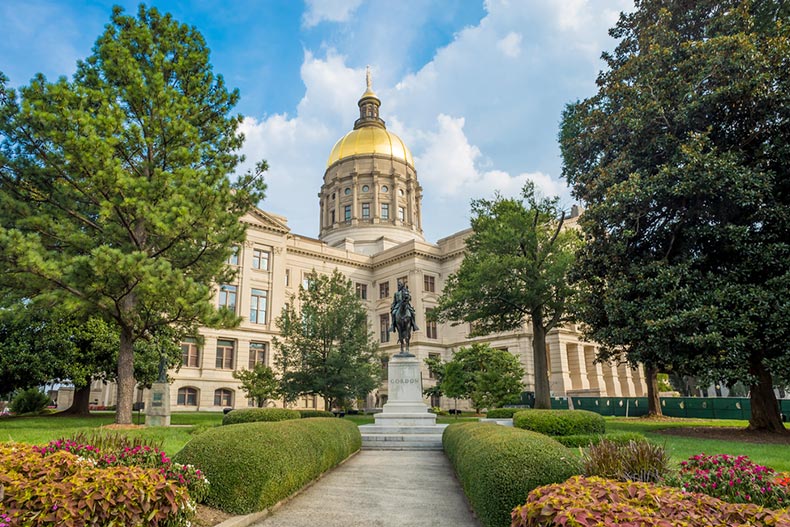 The costs of living are dramatically different between the cities. According to Bestplaces.net, Atlanta is 29.2% more expensive than Savannah. Everything, from real estate and utilities to health care and groceries, has a higher price tag in the capital city, where the cost of living is 7.5% higher than the national average. (Savannah's is 16.8% less than the U.S. average.)
Atlanta's housing costs are 96.5% more expensive than Savannah's. Median home prices in Atlanta hover around $334,200, while Savannah's are lower than the national average, sitting around $211,300.
Culture and Entertainment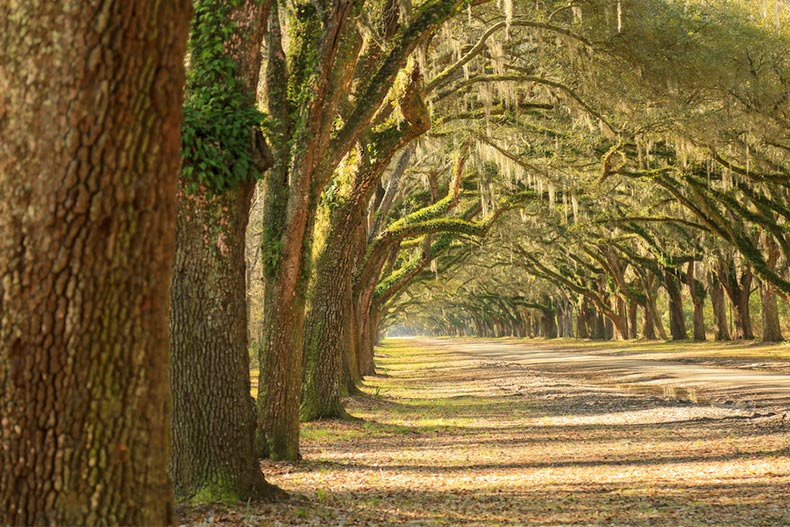 What To Do in Savannah
Draped in Spanish Moss and steeped in history, Savannah is a city full of picturesque tree-lined streets, parks, and town squares. Around almost every corner you'll stumble upon historic site's dating back to the Revolutionary War or fascinating museums to visit. Art lovers can take in at the SCAD Museum of Art.
Most days you can find crowds perusing the unique shops, galleries, and restaurants along River Street and the Savannah City Market. For something a little more quiet, residents can escape to one of the city's greenspaces like Forsyth Park. Conveniently situated within 30 minutes of the Atlantic Coast and Tybee Island, Savannah also gives residents easy access to sandy, sun-drenched beaches and a myriad of outdoor activities.
What To Do in Atlanta
It will come as no surprise that Georgia's largest city is teeming with cultural amenities, trendy restaurants, entertainment options, and luxury shopping destinations. No matter what you're passionate about you'll find something that's right for you.
Love art? Get tickets to the Museum of Design Atlanta (MODA) or the Atlanta Contemporary. Enjoy the performing arts? Plan a trip to Fox Theater, Buckhead Theatre, or Symphony Hall. Is shopping more your style? Meander through Atlantic Station, Lenox Square Mall, and Phipps Plaza. With several professional sports teams in the city, it's always easy for residents to catch a game and cheer on the home team, no matter what sport you prefer.
Health Care and Education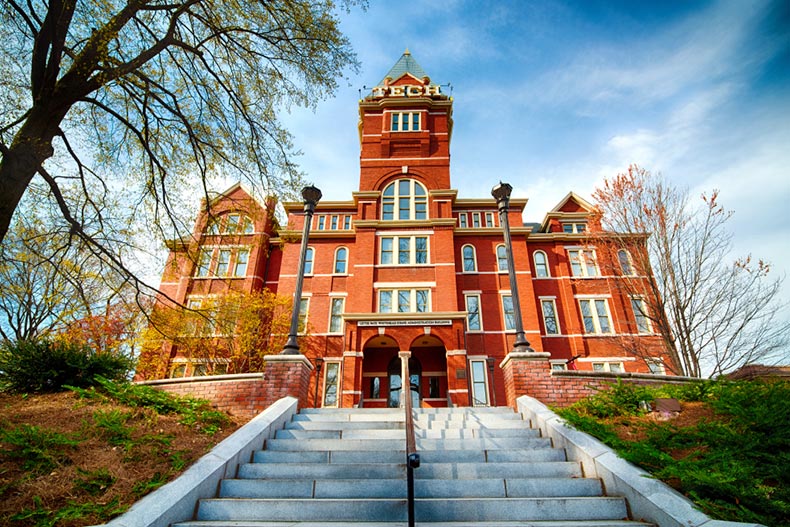 When it comes to health care, both cities offer their residents easy access to a variety of hospitals and providers, but Atlanta stands out with a number of nationally-ranked hospitals which include Emory University Hospital and the Shepherd Center. The Emory University Hospital is nationally ranked in Psychiatry, Ophthalmology, Neurology, Neurosurgery, Cardiology, Heart Surgery, and Cancer, while the Shepherd Center is nationally ranked for rehabilitation. The Centers for Disease Control and Prevention (CDC) also calls the city home.
Atlanta has more than 50 colleges and programs in the area where residents can continue their education, including the University of Georgia, the Georgia Institute of Technology, Emory University, Spelman College, and the Atlanta Technical College.
Savannah also features nationally-ranked health care systems, including Memorial University Medical Center, and the St. Joseph's/Candler Health System—an affiliate of Emory University Healthcare. The city also boasts the Nancy N. and J.C. Lewis Cancer & Research Pavilion and the Curtis and Elizabeth Anderson Cancer Institute. For those interested in furthering their education, Savannah Technical College and Savannah College of Art and Design are great options.
55+ Communities in Savannah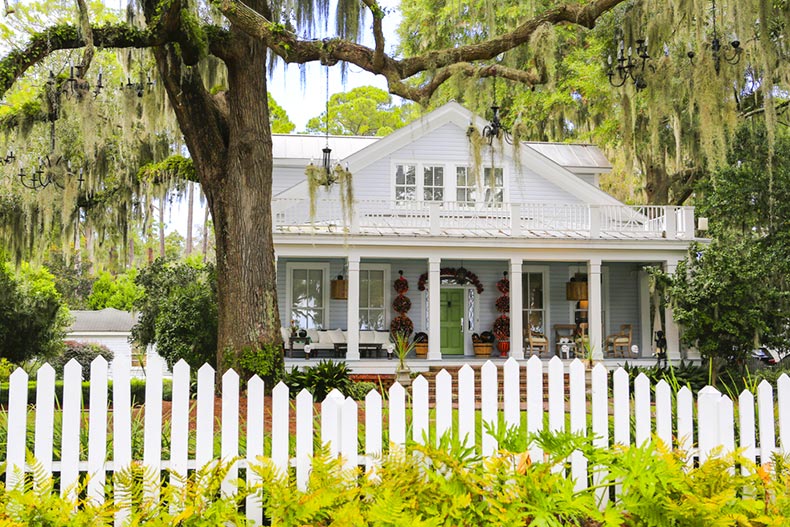 Low $400s – High $400s
The 80-home Cottages at Autumn Lake community features a combination of single-family and attached homes with a variety of floor plans. Price points range from the high $200s to the high $300s, and layouts range from 1,950 to 2,600 square feet. Plans offer three to five bedrooms, two to four bathrooms, and two-car garages.
The Cottages at Autumn Lake's list of amenities includes a clubhouse with an exercise room and catering kitchen, plus an outdoor pool, a nine-acre lake, a pavilion, and walking and biking trails.
Request more information about the Cottages at Autumn Lake.
High $300s – High $400s
The Fairways at Savannah Quarters is a gated, golf course community that features 80 homes. Both single-family and attached homes are available with a variety of floor plans that range from 1,516 to more than 2,000 square feet. Options offer two to three bedrooms, two bathrooms, den areas, and two-car garages.
The Fairways at Savannah Quarters' amenities include access to a number of clubhouses, fitness centers, pools, and an 18-hole Greg Norman Signature Course.
Request more information about The Fairways at Savannah Quarters.
Low $600s – Mid $2Ms
The Landings on Skidaway Island is a large, gated community that spans 4,596 acres and is broken up into eight different neighborhoods. The development will feature a total of 4,400 homes upon final completion with a wide variety of single-family and attached floor plans.
Attached home plans range from 1,700 to over 2,000 square feet and have two to four bedrooms, two to four bathrooms, and either a one-car garage or a carport space. Plans for single-family homes range from 1,500 square feet up to 5,000 square feet and have two to five bedrooms, two to six bathrooms, and two-car garages.
The Landing's list of luxe amenities includes several clubhouses, 18-hole golf courses, fitness centers, pools, and athletic courts. Other notable amities include a marina, a playground, a dog park, and a community garden.
Request more information about The Landings on Skidaway Island.
55+ Communities in Atlanta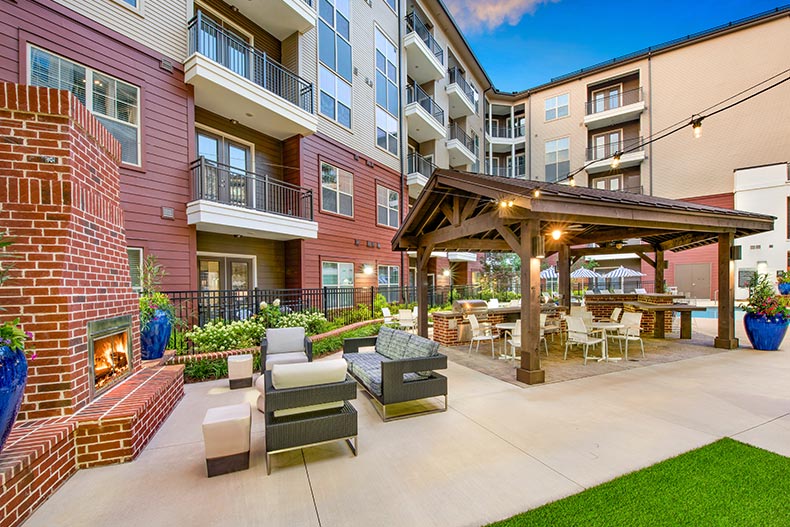 Rent Starting at $1,595
The age-restricted Overture Buckhead South features 190 apartments with 19 available floor plans. Apartments range from 618 to 1,797 square feet and offer one to two bedrooms and one to two bathrooms.
Amenities within the community include a large amenities space with a cafe, a game room, a hair salon, a fitness center, and a yoga studio. Outdoors, residents have access to a pool and patio area.
Request more information about Overture Buckhead South.
Low $400s – Low $1Ms
Downtown Atlanta's Park Regency features a total of 265 high-rise condos. The gated community offers 20 distinctive floor plans ranging from 861 to 3,173 square feet. Plans offer one to three bedrooms and one to three-and-a-half bathrooms.
Amenities within Park Regency include a clubroom, a wine cellar, a fitness center, and an outdoor pool. Residents also have access to a concierge.
Request more information about Park Regency.
Low $400s – High $400s
McGinnis Farm is ideal for retirees who want to live in the Atlanta area but not directly in the city. The small, age-restricted community will feature a total of 45 single-family homes upon final completion. There will be two floor plans with four bedrooms, three or three-and-a-half bathrooms, and attached two-car garages.
McGinnis Farm amenities will include a gazebo, fireside area, plenty of parks and natural space, plus walking trails.