Situated in the heart of the Texas Hill Country, Sun City Texas offers an abundance of things to do nearby. Residents can tour more than a dozen award-winning wineries along Wine Road 290 or stop in for scratch-made strudel at Texas' oldest bakery, Naegelin's Bakery, which has been a mainstay since 1868. They can also enjoy the area's many unique restaurants and live music venues, or simply take time to admire the bluebonnets.
Thinking about moving to the Texas Hill Country? Here's everything you need to know about living in Texas. You can also request more information about Sun City Texas.
If you're wondering how to see different parts of Texas when you live in Sun City Texas, we've highlighted some of the best road trips from this 55+ community. We've listed them in order of distance from Sun City Texas so you can plan your trip depending on how long you want to be on the road.
Lockhart, Texas
Driving Time From Sun City Texas: 1 hr, 3 min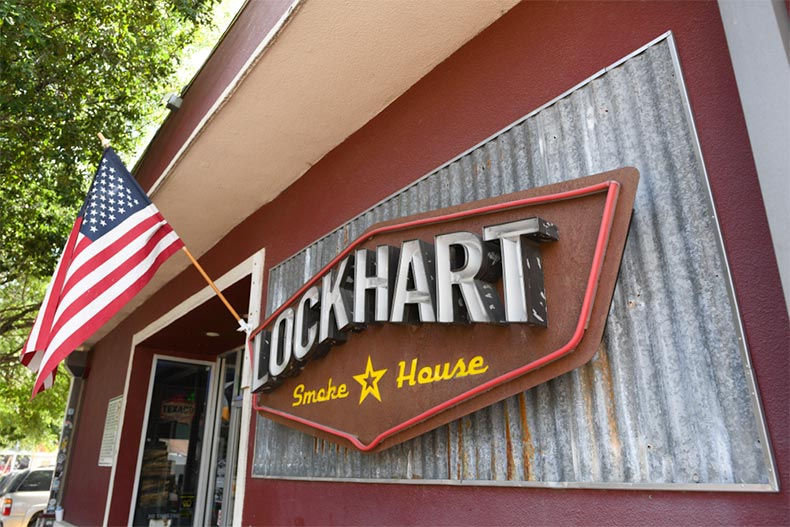 Located near San Marcos, Lockhart is known as "the little city with a big heart." Lockhart may be small in population, but it's big on barbecue. Home to four barbecue restaurants, this small town serves up some of the state's best brisket, turkey, sausage, and more. In fact, the Texas Legislature proclaimed Lockhart as the Barbecue Capital of Texas. If you live in Sun City Texas and crave authentic Texas barbecue, Lockhart is just a quick drive south.
Cascade Caverns – Boerne, TX
Driving Time From Sun City Texas: 2 hr, 26 min
Open to the public since 1932, Cascade Caverns is a historical Texas "living cave." Visitors can embark on three-hour adventure tours and marvel at spectacular sights just below the Earth's surface. Cascade Caverns also features nature trails and an RV park.
Kemah, Texas
Driving Time From Sun City Texas: 3 hr, 39 min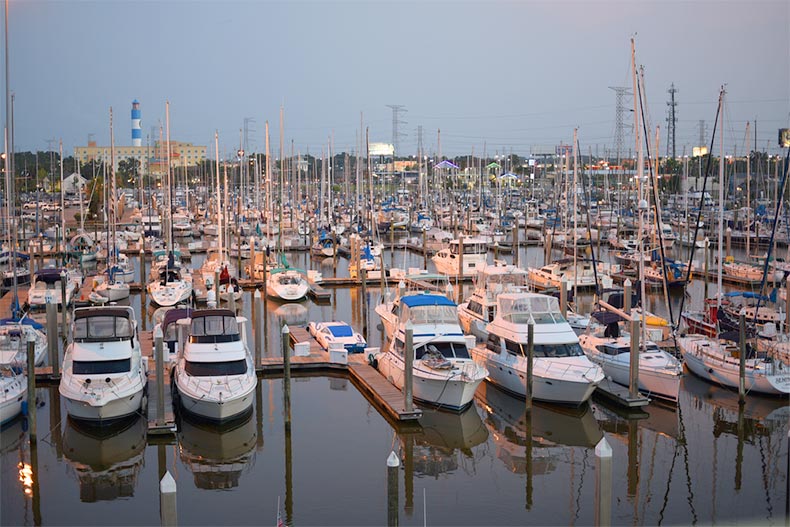 When Sun City Texas residents crave some tropical fun, Kemah is just a road trip away. Located south of Houston near Galveston, Kemah features a boardwalk that's full of old-fashioned fun. This 60-acre theme park is built along the shores of Galveston Bay and Clear Lake, offering visitors more than a dozen restaurants, a collection of themed rides, midway games, and various shops and boutiques. It's free to stroll around the boardwalk, making Kemah an affordable and fun road trip destination.
Possum Kingdom Lake – Palo Pinto County, Texas
Driving Time From Sun City Texas: 3 hr, 55 min
Commonly known as P.K., Possum Kingdom Lake offers 310 miles of shoreline surrounded by picturesque hills and cliffs. Homeowners in Sun City Texas can head to this 18,000-acre lake when they are looking for some outdoor recreation opportunities. P.K. is ideal for swimming, kayaking, boating, and diving. Located just 80 miles west of Fort Worth, Possum Kingdom Lake is a road-trip-worthy destination for water enthusiasts of all kinds.
South Padre Island, Texas
Driving Time From Sun City Texas: 6 hr, 8 min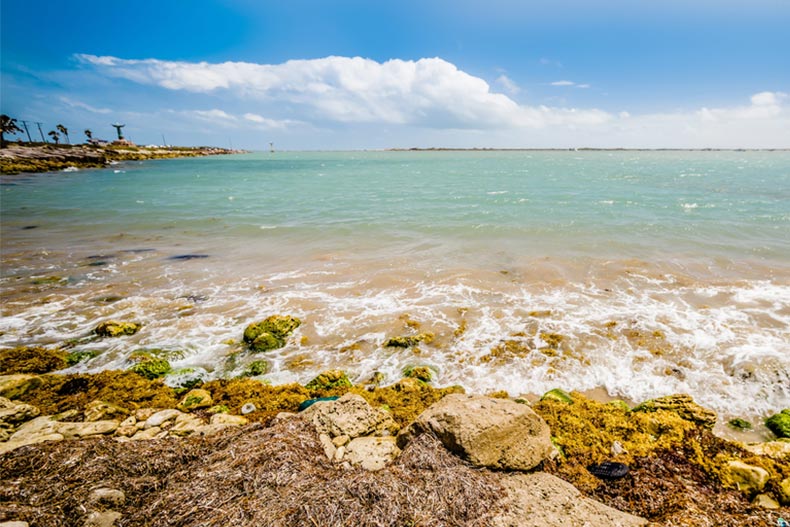 The resort town of South Padre Island is home to some of the state's most spectacular beaches. Offering 34 miles of white sandy beaches and clear emerald water, South Padre Island is the only tropical island in Texas. Those who live in Sun City Texas can road trip for about six hours to enjoy a multitude of seaside recreation, from kiteboarding and beach lounging to dolphin watching and deep-sea fishing.
El Paso, Texas
Driving Time From Sun City Texas: 8 hr, 55 min
If residents of Sun City Texas are up for a major trek through Texas, El Paso offers plenty of unique dining and recreation opportunities. The city is home to numerous attractions, including the El Paso Mission Trail, the El Paso Museum of Art, and the Hueco Tanks State Park. Stay overnight or a few days in Franklin Mountains State Park, which offers multiple tent and RV sites.