Jacksonville is jumping with art, culture, and good restaurants while surrounding neighborhoods have diverse and aesthetic charms. And don't forget—there's also the beach.
Florida is filled with ideal places for active adults to retire. If you haven't considered Jacksonville as a potential relocation destination, you might want to think about Northeast Florida when you're ready to find your next home.
Here are five great reasons why.
1. Low Cost of Living, High Quality of Life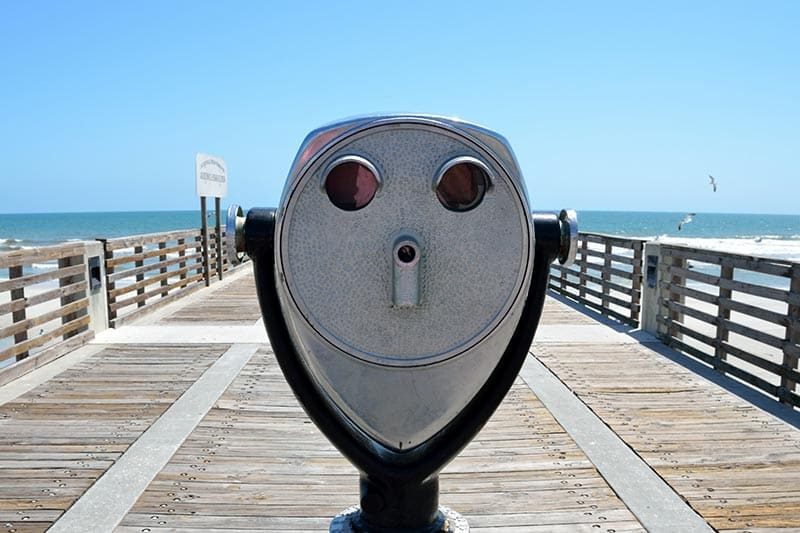 If you're on a fixed income or prefer to pinch pennies so you can splurge in big ways, Jacksonville is an easy place to stay on a budget. The cost of living is lower than the national average and much lower than Miami. There's no state income tax in Florida, allowing you to keep more of your money.
Everything from gas to food is a little less expensive than in other cities across the country, and housing is also more affordable. The median home cost in Jacksonville is about $232,000, compared to the national median of $295,000. With a lower cost of living, residents enjoy less stress, more sunshine, and a higher quality of life.   
2. It's Easy to Stay Active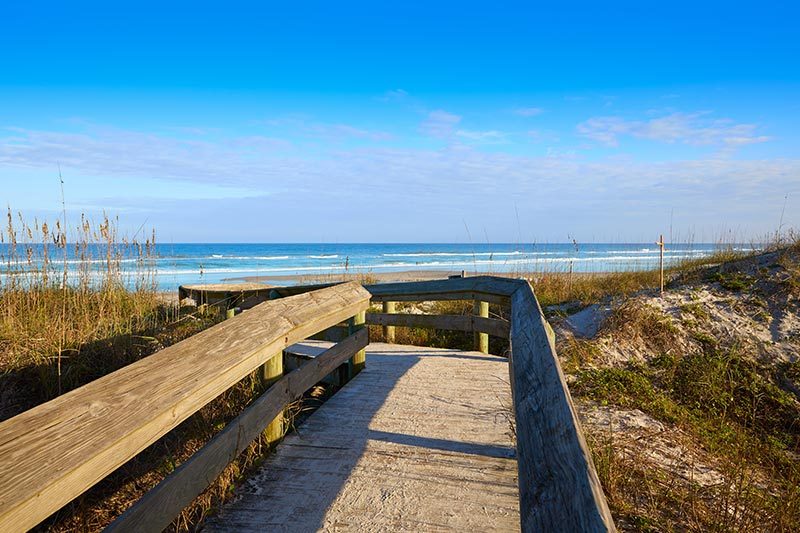 The outdoors is the best place to be when you're retired in Jacksonville. Less than half an hour from downtown is Jacksonville Beach. There's plenty of coastline for sunbathing, surfing, fishing, swimming, and snorkeling. For a special beach and nature experience, there's Big Talbot Island State Park, a unique habitat of forests, trails, and shoreline. Bring your camera. Historic sites also abound, including Kingsley Plantation and the remains of a Spanish mission as well as parks, museums, gardens, and theaters.
If you enjoy hiking, kayaking, jogging, biking, horseback riding, or nature photography, you'll love getting outside and exploring parks like Reddie Point Preserve, Guana Pine State Park, and Castaway Island Preserve. You might even plan a trip to the Catty Shack Ranch Wildlife Sanctuary. You can also find plenty of places to golf, play tennis, and go fishing.
3. Warm Weather With a Balance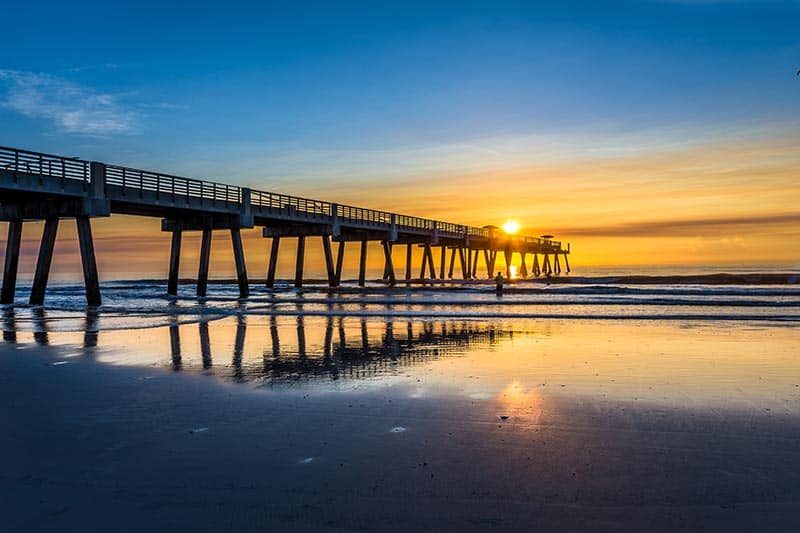 Few people clamor for cold weather when they retire. But high heat isn't always ideal, either. Jacksonville does a nice job of finding the sweet spot. It stays relatively warm all year long, but you won't be confused by humid nights and stifling days in December.
The average temperature in the summer is a pleasant 82 degrees, and in the winter, you still get to wear sweaters without shoveling snow. The average winter temperature in Jacksonville is about 57 degrees. So, you get the seasons without the drama.
The rainy season is the summer and fall, but it's usually a late afternoon thunderstorm that requires you to seek shelter for half an hour. While there's always a hurricane risk, Jacksonville is hardly as susceptible to big storms as cities in Southern Florida and along the Gulf Coast.
4. Growing Facilities and Infrastructure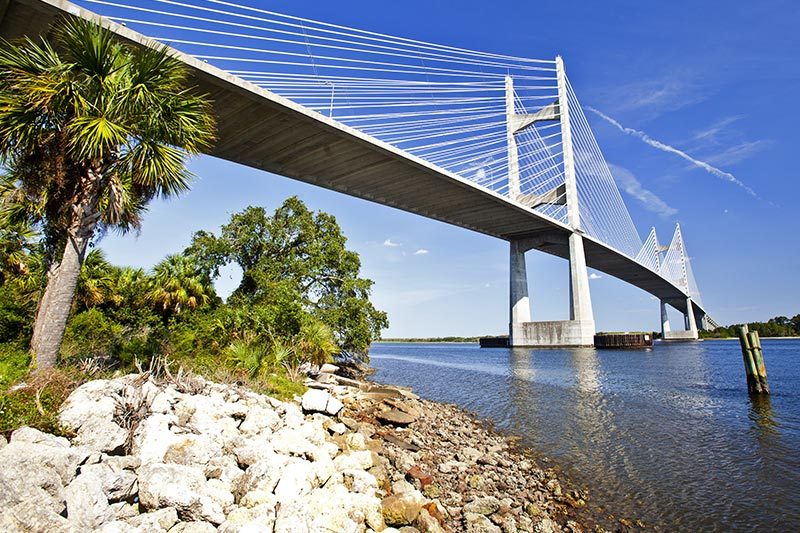 Jacksonville is growing, and this growth contributes to a bigger economy and higher wages. The tech industry is becoming more robust, and the University of North Florida is establishing itself as one of the best universities in a state.
This city is also a major player in health care, with the Mayo Clinic, University of Florida Health, Ackerman Cancer Center, Memorial Hospital, Brooks Rehabilitation, and many other world-class hospitals and health centers. Jacksonville is attracting people who need help managing illness and living longer, healthier lives.
Jacksonville International Airport is available for residents who love to travel, and Interstate 95 passes right through the city, helping people get to the north or the south with relative ease.
5. A Great Selection of 55+ Communities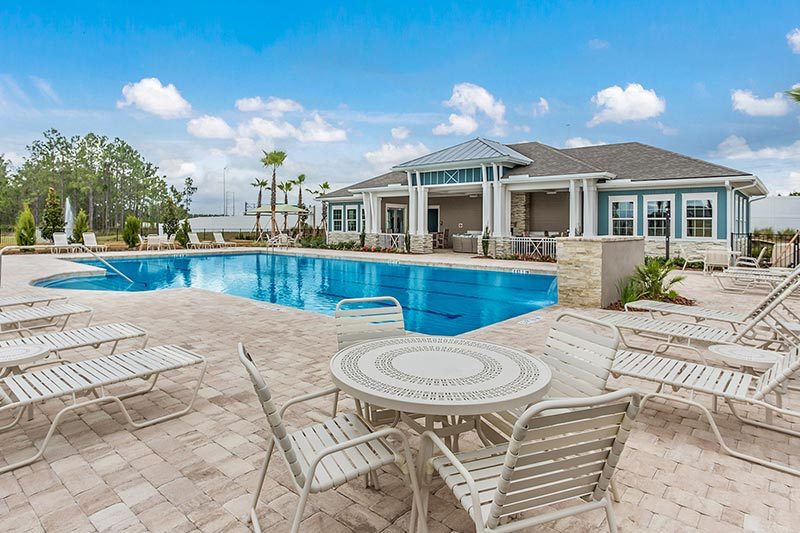 Active adults looking to live in a community of like-minded people can find a couple of great options in Jacksonville. At Sweetwater, condos, attached villas, and single-family homes start in the high $200s. Residents enjoy world-class amenities, including an indoor lap pool, a putting green, and an innovative fitness center with all the latest equipment to keep you trim and toned. Buyers can choose from 16 floor plans.
Jacksonville is also home to Freedom at Arbor Mill, where new homes are available from the high $200s to the low $200s. This community provides pickleball, bocce, a dog park, a pool, and an exercise room.
Also, right outside of Jacksonville, there are several other gorgeous 55+ communities to consider in cities that include St. Augustine, Ponte Vedra, and Middleburg.