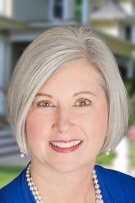 Emilie Davis
Lake Norman Realty, Inc.
Lic. #207475NC (NC)
Treating customers like family is both a guiding principle and way of life for Emilie. She is dedicated to listening intently, understanding, and matching individuals and families with the properties that best suit their needs while building a relationship that will last over the course of time.
Emilie Davis has provided excellent service along with and her husband Walt. They are a lovely couple and a joy to work with.
March 8th, 2020
I can't say enough good things about Emilie & her husband, Walt. What a great team they are. They even helped put us in contact with a local finance company.
January 12th, 2020
I have worked with a number of realtors over the last several years, and Walt and Emilie are two of the best I have ever encountered.
January 9th, 2020
Showing 1 - 3 of 28 reviews