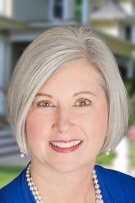 Emilie Davis
Lake Norman Realty, Inc.
Lic. #207475NC (NC)
Treating customers like family is both a guiding principle and way of life for Emilie. She is dedicated to listening intently, understanding, and matching individuals and families with the properties that best suit their needs while building a relationship that will last over the course of time.
...Read More
Walt and Emilie Davis of Lake Norman Realty were simply amazing. They are true professionals who go above and beyond for their clients.
...Read More
August 28th, 2019
Emilie is truly an OUTSTANDING REALTOR, standing out from the rest through her excellent communication, quick attention, and obvious care for her clients.
...Read More
August 28th, 2019
I can't say enough good things about Emilie & her husband, Walt. What a great team they are. They even helped put us in contact with a local finance company.
...Read More
August 27th, 2019
Showing 1 - 3 of 15 reviews