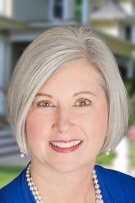 Emilie Davis
Lake Norman Realty, Inc.
Lic. #207475NC (NC)
Treating customers like family is both a guiding principle and way of life for Emilie. She is dedicated to listening intently, understanding, and matching individuals and families with the properties that best suit their needs while building a relationship that will last over the course of time.
...Read More
Walt and Emilie are the best in the industry! Our first home purchase was nothing short of amazing. This team was prompt and thorough.
...Read More
August 21st, 2019
Simply the Best! Relocating shouldn't be hard right? Well it is and if you had all the trouble we had you might have have quit like we wanted to do.
...Read More
August 21st, 2019
Walt and Emilie, I can't begin to thank you enough for your efforts and your friendly professionalism over the last 2 years.
...Read More
August 20th, 2019
Showing 1 - 3 of 10 reviews