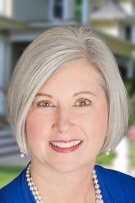 Emilie Davis
Lake Norman Realty, Inc.
Lic. #207475NC (NC)
Treating customers like family is both a guiding principle and way of life for Emilie. She is dedicated to listening intently, understanding, and matching individuals and families with the properties that best suit their needs while building a relationship that will last over the course of time.
Emily and Walt great team to work with. Very personable and extremely knowledgeable of the market.
July 4th, 2020
Walt and Emilie were easy to talk to, understood our needs and went over and above what I would normally expect from an agent.
July 4th, 2020
Emilie has been wonderful. When we first met, I decided not to purchase at that time, At no point did she pressure me or make me feel uncomfortable about my decision.
April 4th, 2020
Showing 1 - 3 of 31 reviews