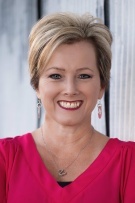 Kathy Alexander
Century 21 Watson & Myers Realty
Lic. #FLSL3426260 (FL)
Kathy is exceptionally well-suited to the real estate profession. In her previous career as a property manager, she spent her days solving problems and taking care of people. She excels in both areas, and takes great pride in a job well done. She treats everyone as she herself would like to be treated, with patience and compassion. She is unfailingly professional, and takes great pride in her work.
Courteous, knowledgeable, understanding & professional.
November 12th, 2019
Kathy Alexander as a former property manager at a rather large complex is a consummate professional.
June 10th, 2019
I was a tenant for several years at the large residential property where Kathy Alexander was the Manager.
June 7th, 2019
Showing 1 - 3 of 4 reviews