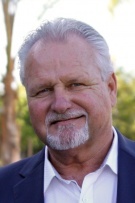 Mike Belger
Mike has lived in California his entire life and moved to the Inland area of California in 2000. He has a successful career in residential real estate with a specialization in 55+ communities representing both buyers and sellers. Mike has an extensive real estate construction background as well.
Mike and Teri always responded immediately to all our needs and requests in a happy and helpful manner.
April 20th, 2020
From the day we met Mike and Teri we knew we had the perfect realtors After two visits to Sun Lakes I found the most beautiful home and the sale went smoothly now I am a resident .
April 6th, 2020
When my wife and I decided we wanted to find a 55 plus home in the Beaumont area, we contacted Mike and he showed us five or six homes in two associations (Sun Lakes and Four Seas.
April 2nd, 2020
Showing 1 - 3 of 47 reviews