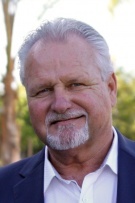 Mike Belger
Mike has lived in California his entire life and moved to the Inland area of California in 2000. He has a successful career in residential real estate with a specialization in 55+ communities representing both buyers and sellers. Mike has an extensive real estate construction background as well.
I fell in love with Sun Lakes after looking at homes with Mike and Teri a few weeks later Mike helped me to find the home of my dreams he was so supportive in helping me with my c.
February 11th, 2020
Mike, Leah, and Ryan were all so helpful. They worked extremely hard and my house closed in under 30 days. They were available every step of the way to answer my questions.
December 30th, 2019
Mike was good at showing us the properties we wanted to see. He made suggestions and pointed out various pros and cons to properties we looked at.
October 31st, 2019
Showing 1 - 3 of 44 reviews