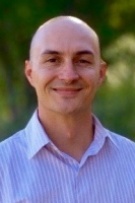 Rick Bennon
Vail Realty
Lic. #SA518597000 (AZ)
Rick has been a successful real estate professional for over 16 years because he understands that every person has their own reason for moving. He believes that his clients deserve to successfully reach their goals, and that his clients should have someone who will work tirelessly to locate the best properties as well as negotiate competently to get them the best financial outcome.
Rick is an excellent realtor. We currently live in California and contacted him about finding a home in a 55 plus retirement community in Tucson.
January 15th, 2020
Rick helped me with the selection and purchase of a to-be-built home in Academy Village. I live 1500 miles away and he stepped in to help with every detail.
December 26th, 2019
Rick was a delight to work with. I could call him at any time asking a question and he knew the answers.
September 23rd, 2019
Showing 1 - 3 of 19 reviews