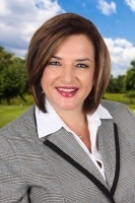 Stacey Vilardi
RE/MAX First Realty
Lic. #1004021 (NJ)
Stacey is a dedicated full-time real estate agent, and whether you are buying or selling a home, she will be your advocate in achieving your goals. Her reputation is built on the excellent customer service she provides, and she keeps her clients informed throughout the entire process.

Her obligation does not end when the home has closed.
...Read More
Vanessa & M.
"We are first time home buyers and Stacey provided outstanding service throughout the entire process. She always answered our calls/texts immediately and kept us informed.
...Read More
January 19th, 2018
Megan K.
Stacey is always very responsive. She was able to accommadate our schedule. She is knowledgeable and helpful. We will reccomend her to our friends.
January 10th, 2018
Gloria A.
Stacey is very knowledgeable and helpful. She is efficient abd effective without being aggressive. She is quick to respond to our inquiries at anytime
January 9th, 2018
Showing 1 - 3 of 8 reviews