If you know these five things about Sun City Festival, they might help you decide whether this 55+ active adult community is the right choice for you.
1. It's At the Base of the White Tank Mountains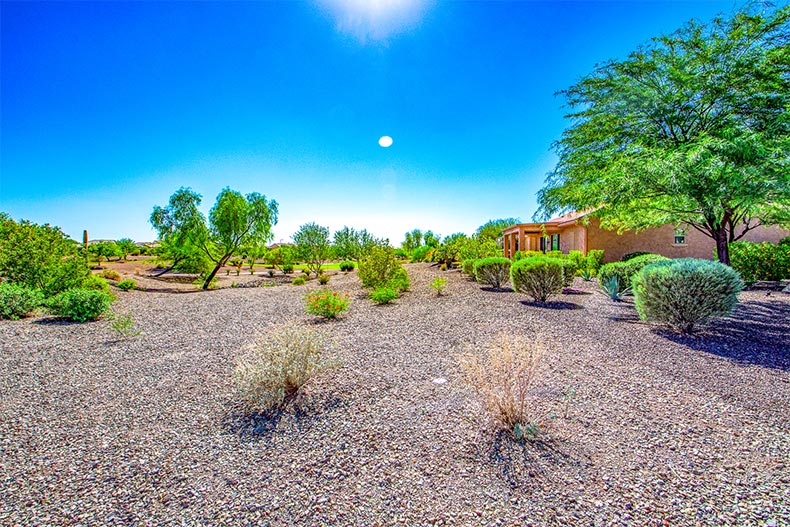 If you don't intend to spend all your time in the community but want to get out and explore the dramatic desert landscapes of Central Arizona, then Sun City Festival is a good place to be. It's located near the White Tank Mountain Regional Park which is the largest park in Maricopa County, the largest county in Arizona.
The park has almost 30,000 acres of desert and mountain scenery, with archaeological sites, hiking trails, biking trails, horseback riding, a nature center, and camping and RV facilities. You can even go stargazing under the desert sky.
2. It's A Few Miles From Surprise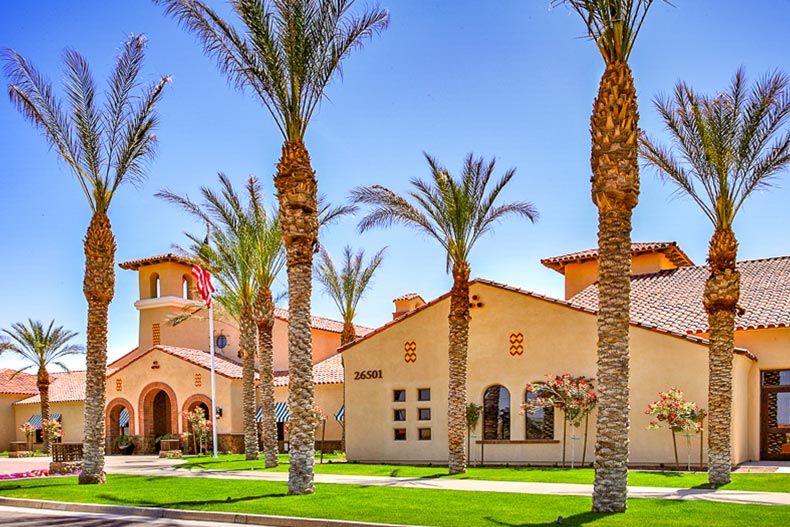 Although it's administratively in the city of Buckeye, Sun City Festival is actually closer geographically to the city of Surprise, which is twice as big as Buckeye. Downtown Surprise is a 25-minute drive from Sun City Festival, and there's plenty to do in Surprise, as you'd expect from a city that size.
Surprise is also where you'll find the nearest medical facilities, and the closest hospital to Sun City Festival is a 15-minute drive away.
3. It's Close to An International Airport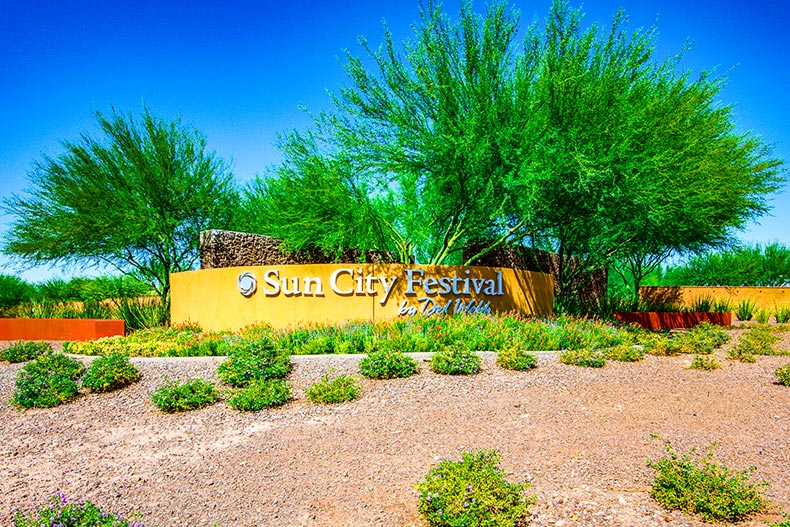 If you're a snowbird and plan to fly to and from your winter home, then Sun City Festival is about a 50-minute drive from Phoenix Sky Harbor International Airport. There are flights all over the U.S. with airlines including American Airlines, American Eagle, and Southwest Airlines, and if you're a keen traveler there are also direct flights to Canada, Mexico, and Europe.
In addition, Sun City Festival is about 90 minutes from the smaller Phoenix-Mesa Gateway Airport, from which the budget airline Allegiant operates flights to dozens of destinations across the U.S. Two airlines also operate flights seasonally to Edmonton and Calgary in Canada.
4. It Has Plenty of Ways to Stay Active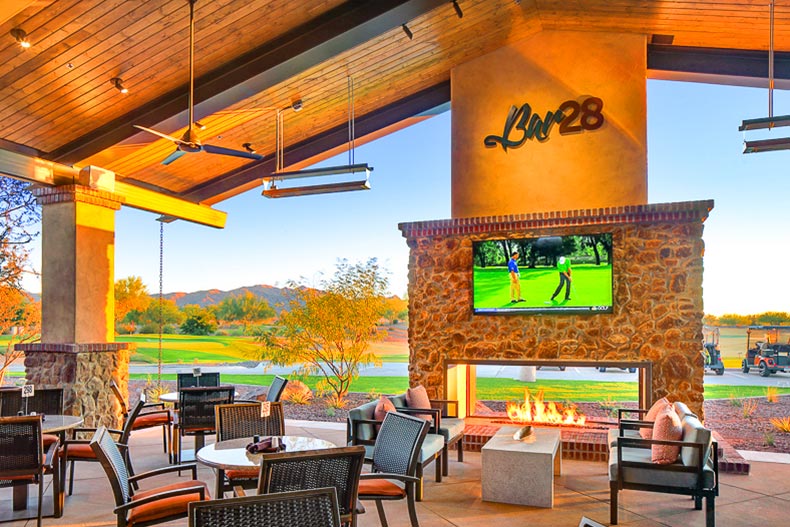 Sun City Festival is an ungated community for the 55+ active adult, and it has 7,200 single-family homes. This means that it has a good-sized population and plenty of activities and amenities. Its prime sporting amenity is the 18-hole Copper Canyon Golf Club, which has a pro shop, practice facilities, a snack bar, and the Indigo Grille.
The community isn't just for golfers, though. There are courts for tennis, pickleball, bocce, basketball, and volleyball as well as a softball stadium, an outdoor pool, a fitness center, and an aerobics and dance studio, among other facilities.
In addition to the sporting facilities, there are plenty of sporting clubs, groups, activities, and classes enabling residents to get together, play sports, stay healthy, and socialize at the same time. These include a hiking club, a pickleball group, a golfing club, and a tennis club, alongside the many arts, crafts, and hobby groups.
5. You Can Downsize or Upsize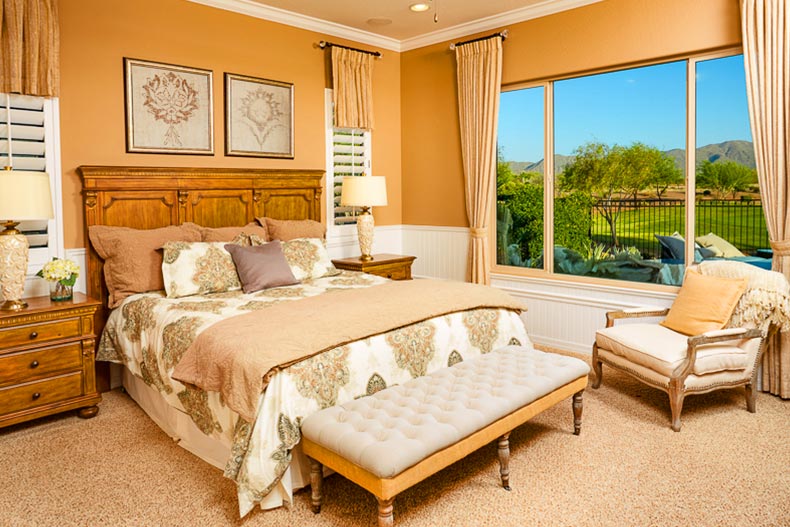 Sun City Festival has a wide range of models, opening up a lot of possibilities. The smallest models offer 1,099 square feet, with prices starting in the mid $200s. These have one bedroom, a den/second bedroom, two bathrooms, and a two-car garage. If you first plan to live in Sun City Festival as a snowbird, you have the option of finding a smaller home at a more affordable price as an entry-level home. If you like it, you can 'upsize' later if you decide to become a permanent resident, as many do.
Within this community, there are dozens of home types in various configurations, through to the largest Harmony models. These offer 3,343 square feet with three bedrooms, two-and-a-half to three-and-a-half bathrooms, and a three-car garage. Prices at the top end of the range go up to the high $700s. This wide range of sizes also means that if you want to downsize sometime in the future, you can do so without having to move to a new community.