There are many reasons why residents love Province, a gated community for 55+ active adults in Central Arizona. Province has 2,217 attached and single-family homes and a wide range of model sizes available. Here's what else the community has to over.
1. Prime Location Near Phoenix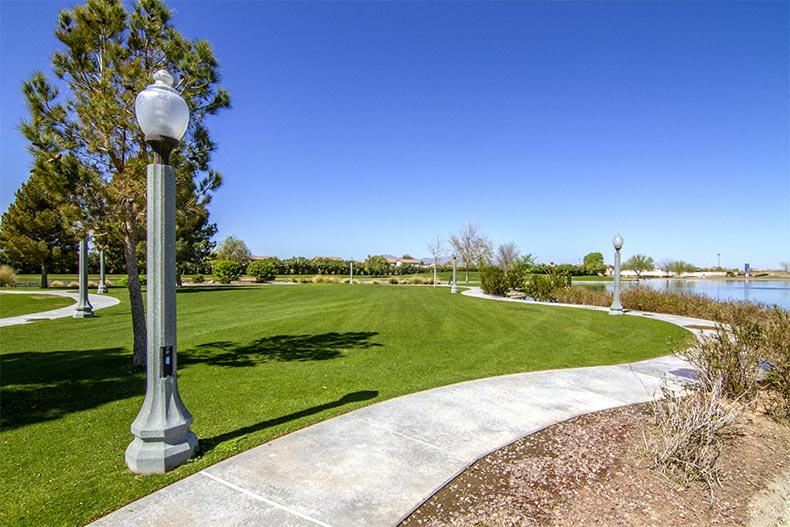 Province is in Maricopa County, which is the largest county in Arizona (and the fourth-largest in the United States). The county seat is in Phoenix, but Province is a 10-minute drive from the center of the city of Maricopa, which has about 50,000 people. Maricopa provides all the facilities you'd expect of a city that size, with restaurants, a movie theater, and superstores like Fry's and Walmart.
For those wanting the facilities of a large city, Downtown Phoenix is only a 40-minute drive north of Province. Residents wanting to travel can be at Phoenix's Sky Harbor International Airport, which is on the south side of the city, in just 35 minutes.
2. Wide-Open Spaces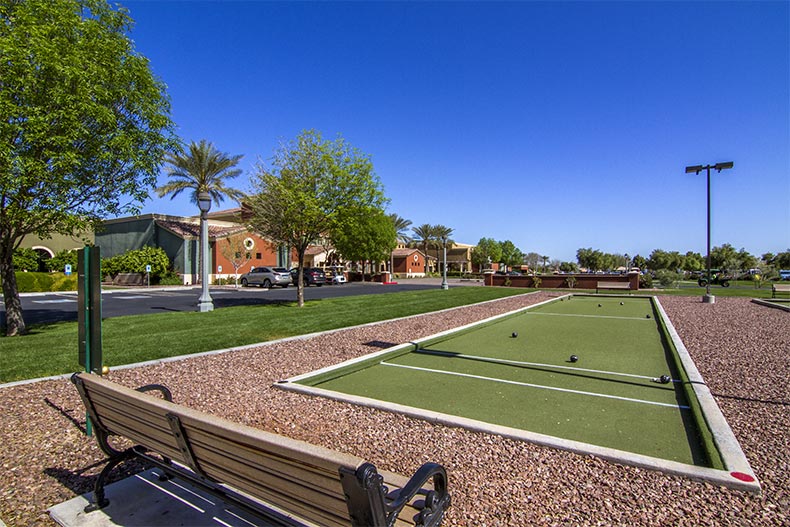 Maricopa is surrounded by Arizona's wide-open desert and mountains. The great outdoors is almost on the doorstep, with some major outdoor attractions, like the South Mountain Park and Preserve and the Picacho Peak State Park, easily reachable by car.
The designers of Province also decided to make the outdoors part of the appeal of this lifestyle community. Over 30 percent of the land is parkland and open spaces, which amounts to 125 acres, with another 50 acres of scenic lakes and waterways as well as numerous hiking and biking trails.
3. The 32,000-Square-Foot Clubhouse
Social life at Province centers on the 32,000-square-foot clubhouse, and the many amenities in and around it. There's a fitness center, an indoor pool, a cafe, a library, a ballroom, several arts and crafts studios, an aerobics and dance studio, and a computer lab, among other facilities. Outdoors, residents can enjoy another pool, an amphitheater, an 18-hole putting green, and courts for tennis, pickleball, bocce, shuffleboard, and basketball.
4. Nearby Courses for Golfers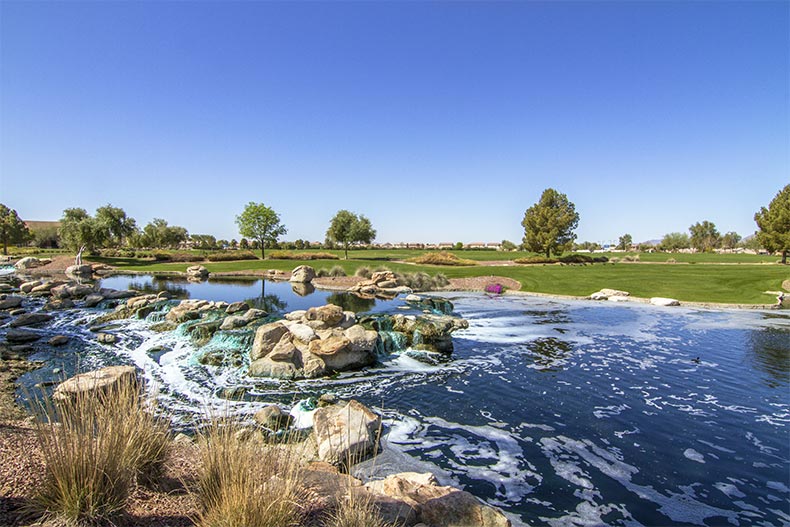 Although Province doesn't have a golf course of its own, keen golfers won't be bored as there are many golf courses within a 30-minute drive of the community and many more as you head north towards Phoenix.
The closest course, less than ten minutes away, is the Ak-Chin Southern Dunes Golf Club which covers 320 acres of the Ak-Chin Indian Reservation. In some places, there are 360-degree views of the surrounding desert landscape, and you can do a virtual tour of the course on their website. It's been voted among the top five courses to play in Arizona.
5. An Active Social Life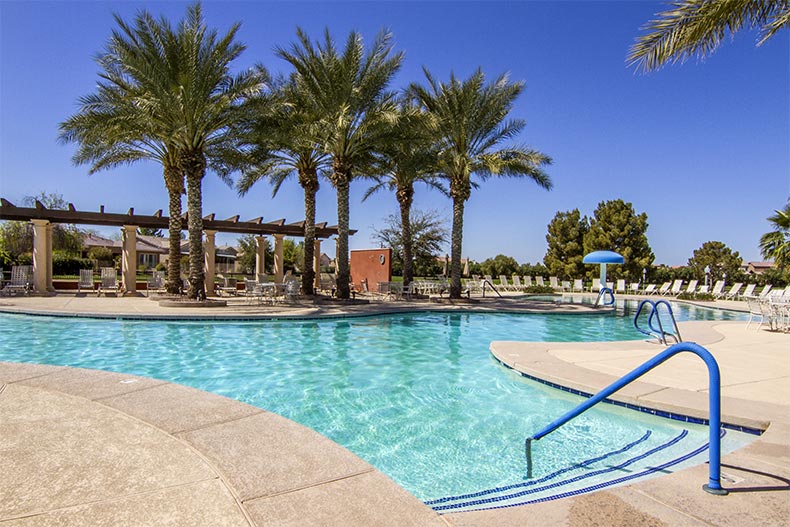 As a good-sized community of over 2,000 homes, Province has a large number of clubs, classes, groups, and activities to offer residents. These include outdoor activities such as golf, hiking, biking, motorcycling, bowling, and target shooting. There are groups that get together for card games such as bridge, canasta, pinochle, and poker. Those who enjoy arts and crafts can join clubs for ceramics, scrapbooking, oil painting, and watercolors, while other activities include travel, food and wine, an RV group, an antique car club, and a book club.
6. Top Reviews From Residents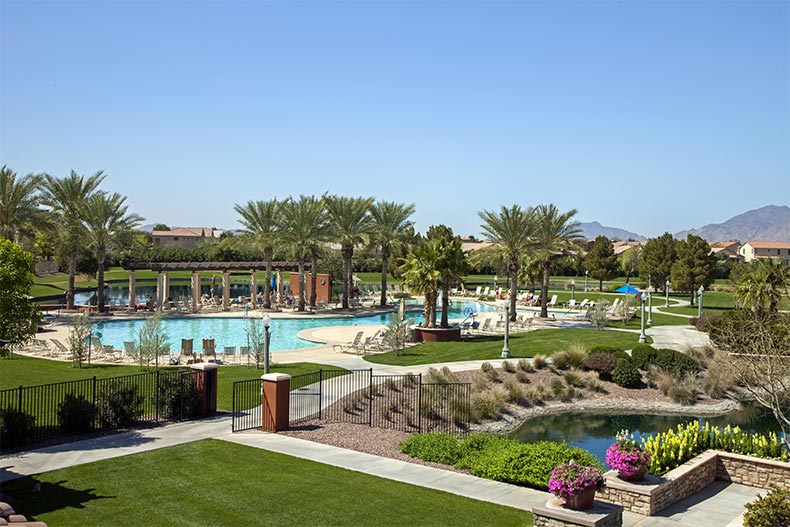 Reviews from current residents explain why they like living in Province, and overall give it four-and-a-half stars out of five. "The HOA [Homeowners' Association] really has our best interests at heart," says Scott B.
According to Bobbie T.:
"We have met so many friendly and fun people. There are activities for everyone and you truly can be as busy as you want to be. Many residents freely offer their expertise in tennis, pickleball, dancing, bocce ball, exercise, etc. for those who are interested."
Linda S. says:
"Province is an oasis in the middle of the desert! I was so impressed from the moment I drove through the front gates. I have never seen such a gorgeous community with all the lakes and open space. The Community Center is like a resort. I feel like I'm on vacation every day."
7. Range of Home Sizes and Prices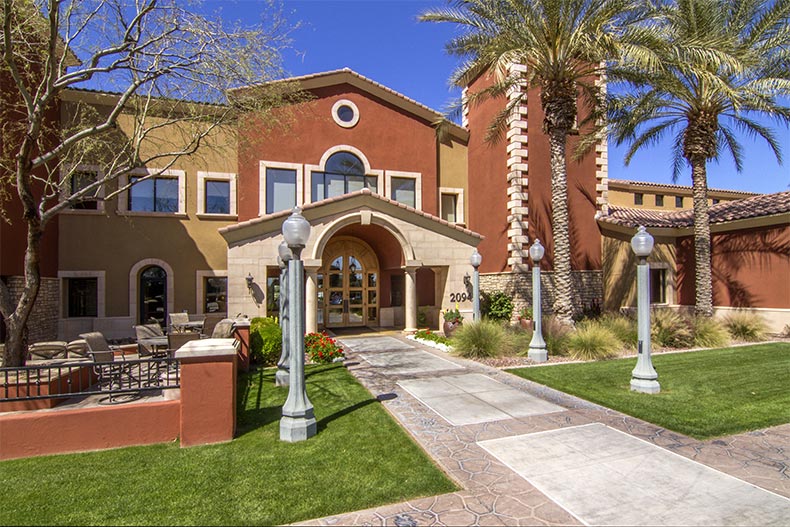 Province offers a wide range of home models. The smallest models are 1,172 square feet with one bedroom, a den, two bathrooms, and a two-car garage. The largest models offer 2,830 square feet with up to four bedrooms, three-and-a-half bathrooms, and a three-car garage. Prices range from the high $100s to the high $500s.
These reasons residents love Province are also why it was chosen as one of the 55 Best 55+ Communities in 2020.