By donating time and energy to local charities and nonprofit organizations, active adults can make a difference in their communities. Those with some additional free time and a philanthropic spirit can find an abundance of volunteer opportunities that seek help and guidance from active adult volunteers.
Volunteering is a popular hobby for many active adults. Across the country, plenty of charities and nonprofits need additional help and expertise, and active adult volunteers can support charitable causes and improve their communities in a social environment. Many volunteer opportunities easily become permanent new hobbies and pastimes.
If you're looking for more ways to get involved with volunteering, these charitable organizations offer plenty of opportunities for active adult volunteers.
Helping Those in Need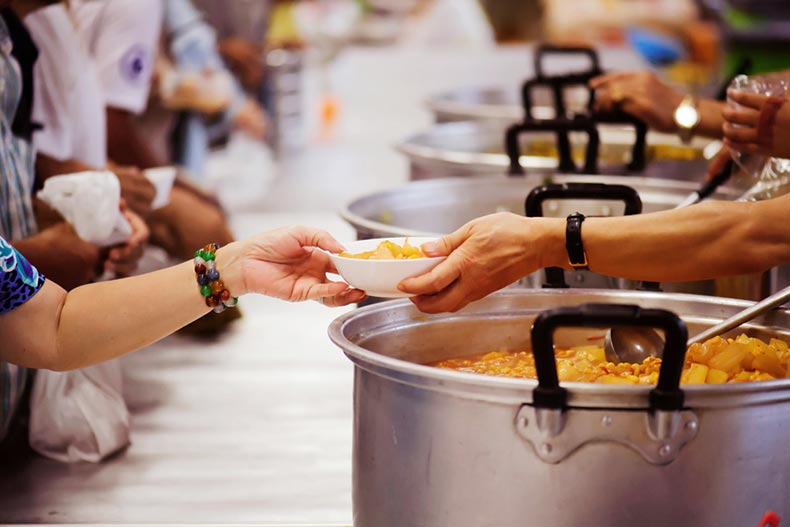 Active adults looking for opportunities to volunteer in their local communities can find many different charities to support. Those who volunteer close to home or in the surrounding area dedicate their time to improving their town, city, and community. Helping those in need with local charitable work can improve the quality of life for community members, neighbors, and other active adult volunteers, who can form bonds and friendships with like-minded individuals.
A well-known and well-established charity that may be present in your community is Habitat For Humanity. This organization enlists the help of volunteers to repair, rebuild, and improve homes and neighborhoods across the world. Habitat For Humanity has a global presence and international reach, but the charity hosts branches in all 50 states, so it's likely volunteers can find a way to get involved with this charity close to home.
Active adult volunteers can also help their local community members by working to fight hunger and homelessness in their area. Charitable organizations such as Meals on Wheels and the National Alliance to End Homelessness set up services such as meal deliveries, homeless shelter support, and workshops to provide infrastructure for citizens in need. Active adults can volunteer their time by providing services like serving hot meals or teaching skills to help people get back on their feet.
The animals in your community may also need some love, and many animal lovers find this type of volunteering a very rewarding way to spend their free time. You can volunteer at a local animal shelter or pet rescue to help take care of sheltered animals. Also, active adults who have a pet of their own that's good with people can consider registering their pet as an emotional support animal and visiting nearby nursing homes and hospitals to put smiles on faces.
Working With Children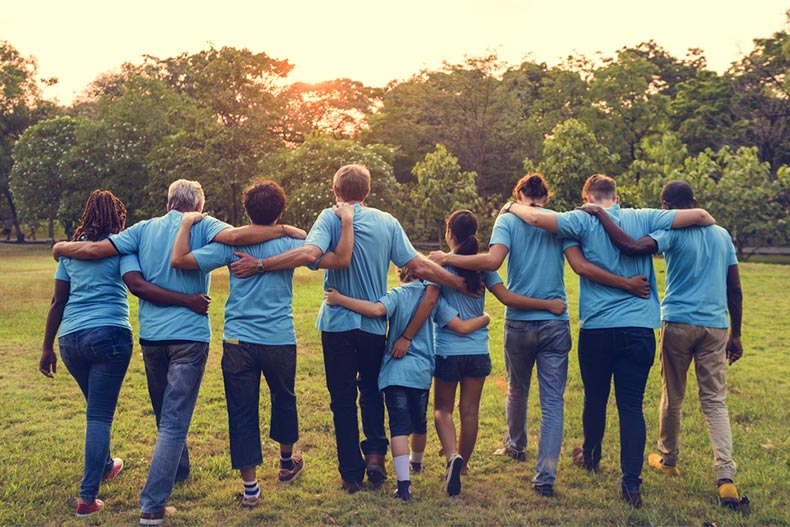 A little help and support from active adult volunteers can make a world of a difference for many children. From helping with schoolwork to serving as a role model to simply being there to talk, the work of active adult volunteers has the potential to change a young person's life and help them follow a positive trajectory.
Charitable organizations such as Big Brothers Big Sisters America allow active adults to sustain positive relationships with kids and teens that will help them excel in school and in life. A similar volunteer opportunity hosted by AmeriCorps Seniors is the Foster Grandparents program, which allows experienced adults to share their wisdom with troubled teens in need. AmeriCorps Seniors regularly seeks out active adult volunteers for their programs and services.
Many volunteer organizations enlist academic-minded volunteers to tutor students at after-school programs organized by schools and community centers. For volunteers interested in athletics, organizations like the YMCA need coaches for youth athletic teams. Similar recreational centers also often host classes and workshops taught by volunteers, and they often recruit volunteers to help raise funds and make policy changes.
Outdoor Volunteering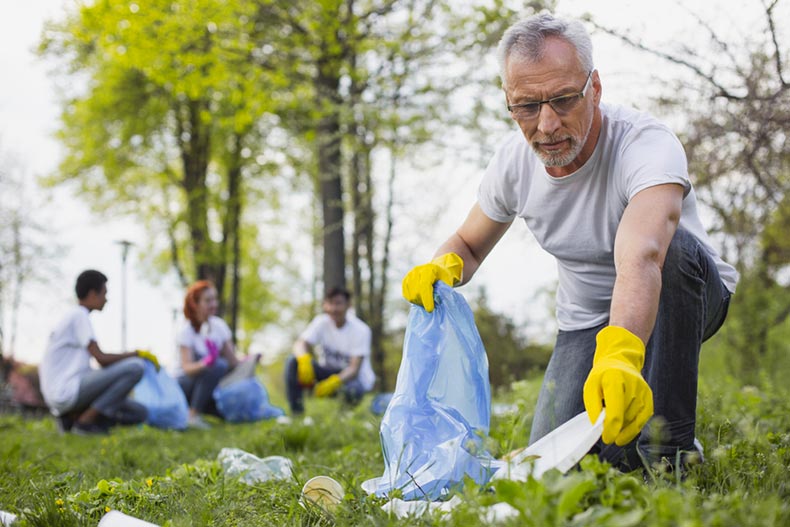 If your hobbies and interests include spending time outdoors, gardening, or exploring nature, you'll be pleased to learn that there are numerous opportunities available to volunteer while getting some fresh air. Active adult volunteers who enjoy spending time outside can use their free time to beautify their community, preserve nature, and help others enjoy this pastime.
An organization that enlists the help of many volunteers is the United States National Park Service. This organization manages all of the nation's National Parks, and there's a wide range of opportunities to volunteer, from guiding hikers to groundskeeping to working at visitor centers. However, the National Parks aren't the only parks that need more helping hands. Many natural areas on the state, county, and city levels often need volunteers to maintain the grounds and welcome those who want to volunteer their time for the greater good.
Often, a community is only as beautiful as its natural areas, and active adults can donate their time to help clean up litter in nearby greenspaces and waterways. Not only do these acts of service improve the quality of life for many community members, but they also benefit the health of nature. Charity organizations such as Keep America Beautiful organize meetups and plans to make places all across America cleaner and safer.
Avid gardeners can lend their green thumbs to community gardens and urban farms. These types of greenspaces are typically started and maintained by neighbors that want to grow produce and flowers that everyone in the neighborhood can enjoy. Active adults can even volunteer to start a community garden in their own neighborhoods.
Travel Charities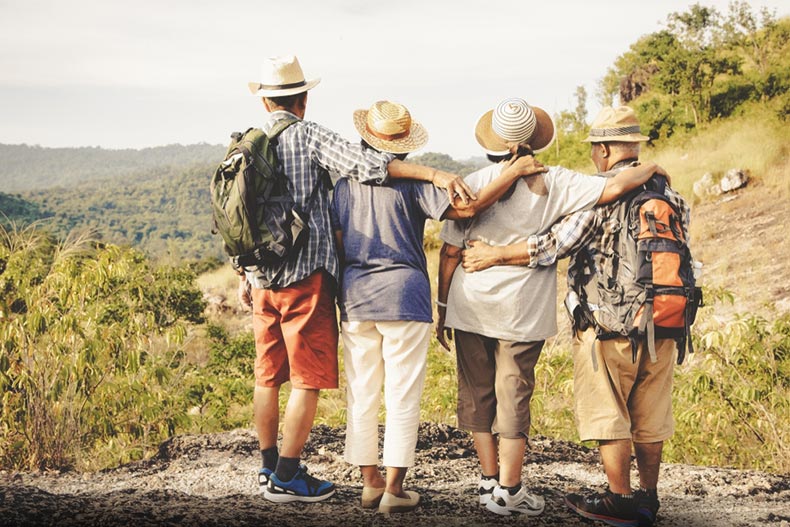 Looking for adventure while you make a positive impact in communities all across the globe? The world needs humanitarian volunteers willing to travel to make a difference. Active adults looking to help others while also exploring new places have many opportunities to consider.
Several organizations, such as Global Volunteers and the Peace Corps, provide willing volunteers with the chance to travel the world and aid communities in developing countries to ensure that people can have brighter futures. These opportunities often cover the cost of travel and food while volunteers serve, and they offer a great way to see new places and gain new experiences, whether for short- or long-term volunteering.
When natural disasters strike, communities often reel from devastating effects, with thousands of community members left homeless, hungry, and hopeless. Luckily, organizations such as the American Red Cross respond to such disasters. Emergency response organizations usually consist primarily of volunteers that are trained and ready to tackle a wide variety of problems and make a difference to people in need. Active adults can participate in training to prepare themselves to serve in the case of a natural disaster.
Volunteering for Your Local Community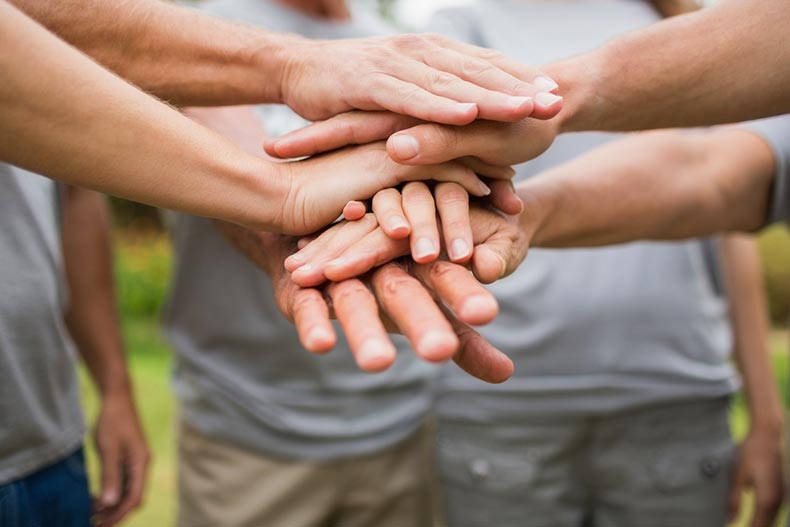 For those who want to volunteer close to home, active adults can still make a difference in their local communities. Libraries offer an essential service to any community because they promote free learning and literacy to the nearby population. Active adults passionate about promoting the educational well-being of their community can find volunteer opportunities at most libraries, with duties such as organizing books and aiding in events like book fairs and signings.
Local museums also provide volunteer opportunities that may interest active adults. If spending time around exquisite art or exciting exhibits interests you, consider looking for chances to lend your time in your local institutions. Many cultural attractions and event venues also seek volunteers to help provide information to visitors and tourists and help operations run smoothly.
Local retirement homes may also be looking for additional smiling faces to help care for the residents. By serving meals, providing entertainment, and spending time with retirement home residents, you're providing happiness and company to people that have lived full lives. Active adult volunteers who spend time hosting activities and workshops for retirement home residents can combine their hobbies with their passion for serving others.
Resources for Active Adult Volunteers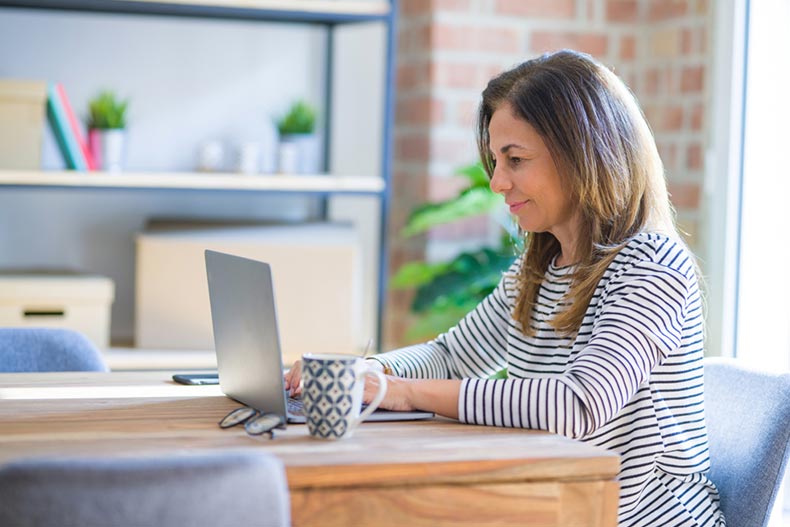 With thousands of charities, nonprofit organizations, and volunteer organizations, active adults can explore a range of ways that they can give back to their communities. Those searching for volunteer opportunities can make use of several online resources that can help them find the right fit for any set of interests and skills, whether active adults want to volunteer in their community, state, or beyond.
The AmeriCorps Seniors organization, formerly known as the Senior Corps, is "a network of national service programs for Americans 55 years and older" that provides active adults with many volunteer opportunities, according to its website. Active adult volunteers can use this service to search for the right fit for their skills and strengths to help with critical community needs. The search function on the website allows users to search for the ideal volunteer position.
Another useful resource is VolunteerMatch, a tool that lets active adult volunteers search for a multitude of charitable opportunities in their area. There are several additional resources that active adults can explore with a quick search on any web search engine. Whether you have a clear idea of how you would like to give back to your community or you want to learn about all types of volunteer opportunities, active adults who want to volunteer can quickly see that charities need and appreciate their time, talent, and assistance.