American snowbirds in Mexico have nearly endless choices of places to stay for the winter. Whether they want to live along a golden-hued coastline or near a majestic mountain range, snowbird rentals in Mexico can accommodate active adults for both short-term and long-term stays.
It's estimated that more than one million snowbirds from both the United States and Canada flock to Mexico each year—and this number is on the rise.
Want to know more about how to be a snowbird in Mexico? Read on. In this post, we're covering everything you need to know, from the cost of living and travel costs to whether you should rent or buy property. You can also check out our post for answers to some common questions about snowbirding.
Overview of Mexico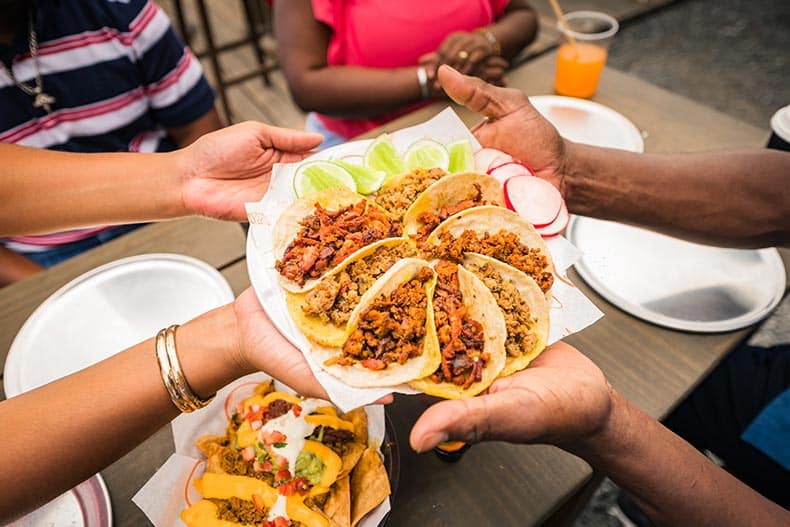 Mexico, the second most populous country in North America after the United States, is one of the world's most popular destinations for snowbirds. American snowbirds in Mexico tend to migrate most often to the Puerto Vallarta area off the Pacific coast and the Mayan Riviera corridor from Tulum to Cancun. San Miguel de Allende in Central Mexico is also a top location for snowbird rentals in Mexico.
Mexico is home to the world's largest Spanish-speaking population, so if you speak Spanish or aspire to learn the language, you'll be right at home here.
If you're thinking about becoming a snowbird in Mexico, here's a quick overview of the country.
Population
More than 132 million people live in Mexico. As of 2021, research from Statista shows that most of Mexico's population (67%) is between the ages of 15 and 64, with about 8% aged 65 and older. Deciding to snowbird in Mexico can open the door to new friendships and connections with other active adults.
Climate
Mexico's climate varies by region. Some parts are tropical while others are more arid. No matter where you snowbird, though, you'll find an agreeable climate.
There's usually little fluctuation in temperature throughout the year, with temperatures in all areas of Mexico ranging from about 50 degrees to 90 degrees. It can be quite humid in Mexico during the wet season (from May to October). The average annual humidity hovers around 70%, so it's something to consider if you're coming from a mostly dry location.
Geography
Mexico's geography is incredibly diverse. Here, you can find mountains, coastal lowlands, plateaus, deserts, cool highlands, and tropical forests.
Some American snowbirds in Mexico prefer to live near the beach while others like a more rugged terrain with access to hiking in the mountains. Whether you want to live in a small village or a larger city, you can find snowbird rentals in Mexico to suit your specific needs.
Things for Snowbirds to Consider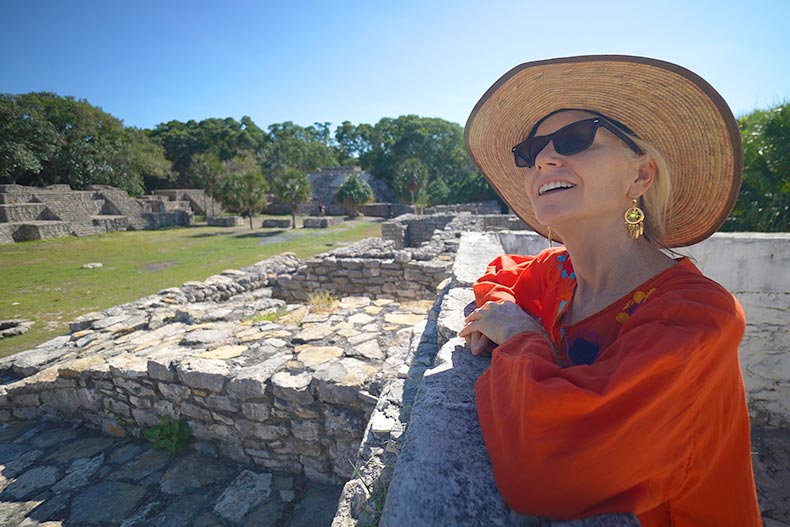 If you're sold on the idea of becoming a snowbird in Mexico, there are some important things you should take into consideration before packing your bags and making your way south. See below for some top considerations and be sure to check out our complete guide to snowbirds.
Cost of Living
One thing about choosing to snowbird in Mexico is that you can take advantage of Mexico's remarkably low cost of living. Snowbird rentals in Mexico near the beach tend to cost more than other parts of the country. In general, you should budget about $2,000 a month—give or take a few hundred depending on what part of Mexico you choose.
The country also offers an excellent exchange rate. For example, about $100 equals about 2,000 Mexican pesos, so you can stretch your money farther than you think.
Health Care
Many active adults are surprised at the quality and affordability of health care in Mexico. In fact, medical tourism is booming as Americans are increasingly seeking orthopedic work in Mexico for significantly less than they'd pay in the United States.
But as a snowbird in Mexico, you want to be assured that you can easily access the best health care services—and you can. The country's hospital system includes both government-operated hospitals and clinics along with private hospitals. Every medium or large city in Mexico has at least one top-tier hospital, and most are staffed by highly trained and English-speaking doctors and medical professionals.
Residency and Visas
Moving to Mexico for the winter allows you a temporary respite from all the aspects you dislike about winter in your hometown. You can escape the harsh cold and enjoy the sunshine and warmth in Mexico as a tourist—not a permanent resident. A tourist visa allows you to stay in Mexico for 180 days. If you want to stay longer, you can apply for a temporary resident visa.
Travel Costs
You don't need a huge disposable income to snowbird in Mexico. There are snowbird rentals in Mexico to accommodate practically any budget. We cover some ways to be a snowbird on a budget in this post.
From a high-level perspective, some expenses to factor in include travel to Mexico, obtaining a Mexican visa, and getting around in Mexico. Active adults who live in states bordering Mexico may find it easier to drive their vehicles across the border. Others may prefer to rent a car or take a taxi or Uber when getting around town.
Rent or Buy Property
When thinking about potentially becoming a snowbird in Mexico, active adults often wonder if it's better to buy a vacation property or simply rent it.
The general rule of thumb is this: If you plan to spend at least four months in the same destination every year, you're probably better off buying. The carrying costs of owning the property will likely cost less than renting a place for five or six months.
But everyone's situation is different. Be sure to think about whether you want to travel to the same place in Mexico every winter or if you prefer to mix things up. Also, consider how much time you intend to be away from your hometown. And, you'll want to determine whether you have the financial means to buy a property outright or finance it.
Live Your Best Life As a Snowbird in Mexico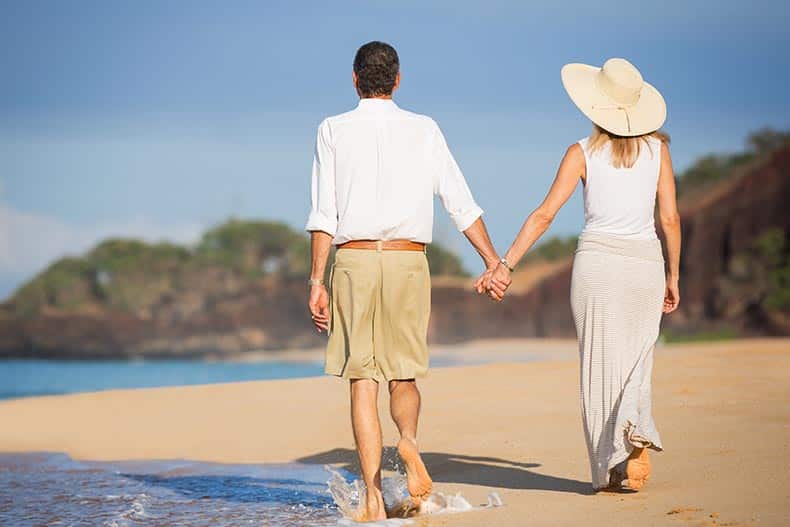 From the sun-soaked beaches to the picturesque mountain ranges, Mexico has so much to offer snowbirds who migrate south for the winter. Where you reside for the rest of the year is totally up to you. We can help you find your perfect home and stay in the know about the 55+ real estate market.
Subscribe to the 55places newsletter and stay updated on new 55+ communities!