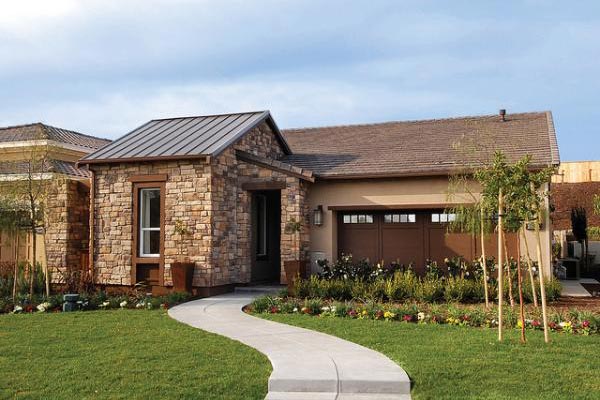 Trilogy by Shea Homes ranks highest in customer satisfaction among the largest active adult community home builders for a second consecutive year, according to the J.D. Power and Associates' 2008 New-Home Builder Customer Satisfaction Study released last week.
The study includes satisfaction rankings of builders in 33 of the largest U.S. home-building markets and measures buyer satisfaction in active adult communities by examining a variety of factors that include: workmanship/materials, builder's warranty/customer service, price/value, home readiness, construction manager, builder's sales staff, recreational facilities, builder's design center and location.
Encouragingly, the study finds that overall customer satisfaction with active adult new-home builders averages 808 in 2008—32 points higher than satisfaction ratings among other non-active adult new home buyers.
The study, conducted by J.D. Power, interviewed 50,837 new home buyers over the last year. Of those, 4,966 were active adult home buyers in 55+ age-restricted communities. The study is conducted on new home purchasers only and does pertain to resale buyers.
Surprisingly, much to the chagrin of homebuilders like Shea Homes, the news receives little fanfare from active adult homebuyers. Of course, builders who rank highly in the reports will heavily market their standings. But due to a lack of understanding on exactly what the award is or how the company received it, leaves many homebuyers shrugging it off as having little emphasis. While most active adult homebuyers will admit that customer satisfaction is an important credential when buying a new home, other factors are more heavily favored such as community location, amenities, lifestyle, price, type of homes and community design.
As an active adult home buyer, be sure to take careful note that the rankings have very little to do with the actual satisfaction of the community or the quality of life in the community. Instead, the rankings mostly determine who has the highest levels of satisfaction during the building process.