It's not uncommon for adults who live in Staten Island to move to New Jersey when it comes time to retire. They choose to relocate to a less urban area that's still close enough to their family and friends, and Central New Jersey is a good area for this. You can generally reach Staten Island in under an hour without heavy traffic. Middlesex and Monmouth County are popular for Staten Island transplants, and each has over 30 active adult neighborhoods.
For this list, we have compiled four mid-sized to large 55+ neighborhoods that offer a wide variety of homes for sale as well as on-site amenities like swimming pools and exercise facilities. Also, they're close to I-95, Route 9, and the Garden State Parkway, which all lead to Staten Island (SI).
This area also isn't far from New Brunswick, which is home to some of the state's top university hospitals like Robert Wood Johnson and St. Peter's. See if any of these sought-after communities are right for you.
Low $100s – High $300s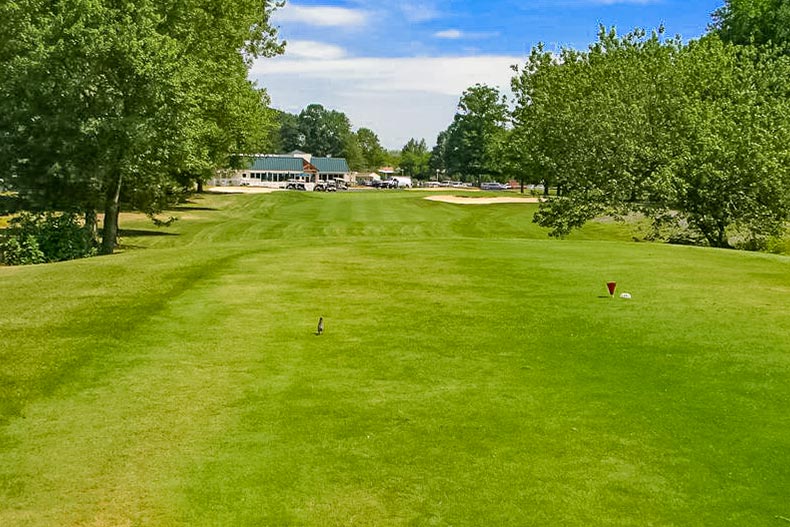 With over 2,000 resale condo, attached, and single-family homes, Clearbrook is a gated 55+ community about 32 miles away from SI. Its standout amenities include a cultural center with an auditorium, a nine-hole golf course, a fitness center, and an outdoor pool. There are also over 50 clubs and ongoing events, so you can rest assured that you'll never be bored.
Clearbrook has four condo models ranging from 520 to 840 square feet with one to two bedrooms, two bathrooms, and options like patios and new appliances. The three attached floor plans offer two stories and range from 1,420 to 1,720 square feet with one to two bedrooms, one-and-a-half to two-and-a-half bathrooms, optional dens, and one-car garages.
There are 21 single-family ranch models ranging from 700 to 1,530 square feet, and these have one to two bedrooms, one to two bathrooms, plus carports or garages. Larger models have dens and walk-in closets, and the reasonable homeowners' association (HOA) fee provides for trash removal, snow removal, water, and exterior maintenance.
Request more information about Clearbrook.
High $100s – Mid $400s
Also in Monroe, Greenbriar offers 1,194 resale attached and single-family homes on a gated property about the same distance as Clearbrook from SI. It has five attached duplex models ranging from 1,672 to 2,540 square feet with two bedrooms, two bathrooms, and attached one-car garages. Options include patios, breakfast nooks, and porticos.
There are 10 single-family models sized from 1,763 to 2,639 square feet with two bedrooms, two baths, and attached one- or two-car garages. Some floor plans may include second floors, dens, or basements, and the HOA fee includes trash and snow removal as well as grounds maintenance.
Greenbriar is next to the 55+ neighborhood of Whittingham, and the two have separate HOAs but share resort-style amenities, including a 30,000-square-foot clubhouse and a nine-hole golf course. Homeowners also enjoy the indoor pool and walking track, dance studio, ballroom, exercise studio, outdoor pool, community garden, and sports courts.
Request more information about Greenbriar.
Low $100s – Low $200s
Marlboro Greens is about 10 minutes from Greenbriar at Marlboro, and it's considerably smaller, with 341 resale condo and attached homes. This gated community is about 40 minutes from SI, and it has eight floor plans. The condo units are sized from 1,080 to 1,332 square feet with one to two bedrooms, one-and-a-half to two-and-a-half bathrooms, and either garage space or assigned parking spots. The townhomes range from 1,220 to over 1,508 square feet with two to three bedrooms, two-and-a-half to three bathrooms, and either one-car garages or assigned parking spots. Options may include private patios, walk-in closets, and dens. The HOA fee provides for lawn care, snow removal, and common area maintenance.
Golfers love this community because it's right next to Pine Brook Golf Course, a public facility with reasonable greens fees. Marlboro Greens also has a vibrant clubhouse with an outdoor pool, tennis facilities, bocce ball, and a playground for the grandkids. Inside, you'll find a ballroom, an exercise room, and activity rooms where the cards club, Zumba, and other groups meet.