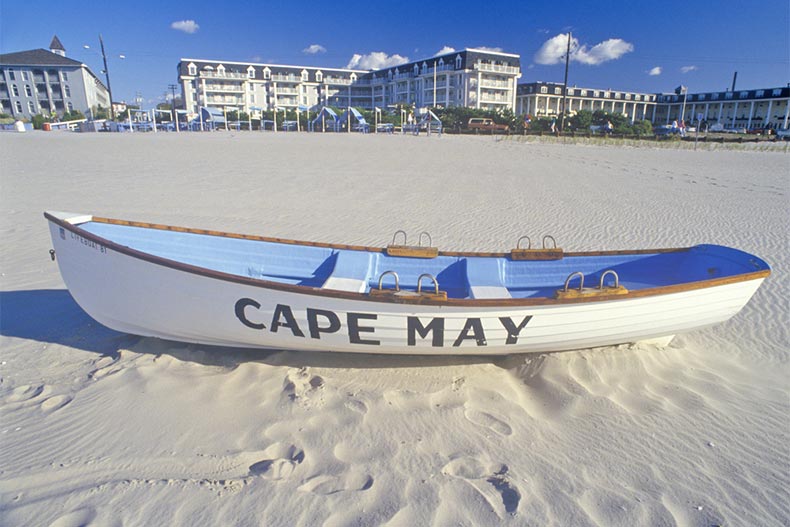 Did you know that New Jersey is second only to Florida in the number of active adult communities? There are more retirement communities to consider in the Garden State than in Arizona, California, or North Carolina.
Everyone else can keep their Turnpike jokes and assumptions that everyone here lives like "The Sopranos," the rest of us know that New Jersey has lots to share with active adult residents looking for a fulfilling, low-maintenance lifestyle. The Jersey Shore offers a laid-back lifestyle, beautiful beaches, great waterfront dining, and plenty of ice cream. North Jersey provides easy access to New York City while South Jersey puts you in prime position to visit Philadelphia or Atlantic City.
The 55+ communities here are worth considering as well. Holiday City at Silverton and Holiday City at Berkeley were both in the top ten on our 100 Most Popular Active Adult Communities of 2018 list. Meanwhile, The Fairways at Lake Ridge and Heritage Point made our list of the 55 Best 55+ Communities of 2018.
Over the last decade, 55places has provided active adults with the best and most thorough information on 55+ communities throughout the country. Now, as the wants and needs of active adults evolve and age-restricted communities keep adapting, it's time for us to adapt as well.
That's why we're introducing both region and state-specific newsletters. Our most recent newsletter is New Jersey for those interested in calling the Garden State home. The goal is to bring you specialized and localized news, trends, and communities that best serve your home search.
New Jersey has been, and will likely continue to be, one of the top destinations for active adults and retirees. Whether you're looking to move somewhere close to family and friends or want to start a new adventure by The Shore, we'll have it all in our New Jersey newsletter. From Toms River to Monroe to Cape May, we've got you covered.