California is home to diverse geography, world-famous destinations, and many cultural attractions. Whether you prefer the glitz and glam of Hollywood or stunning natural scenery, California offers an exciting itinerary for any traveler.
The following guide explores some of the top travel destinations California has to offer, from the desert to the coast.
Southern California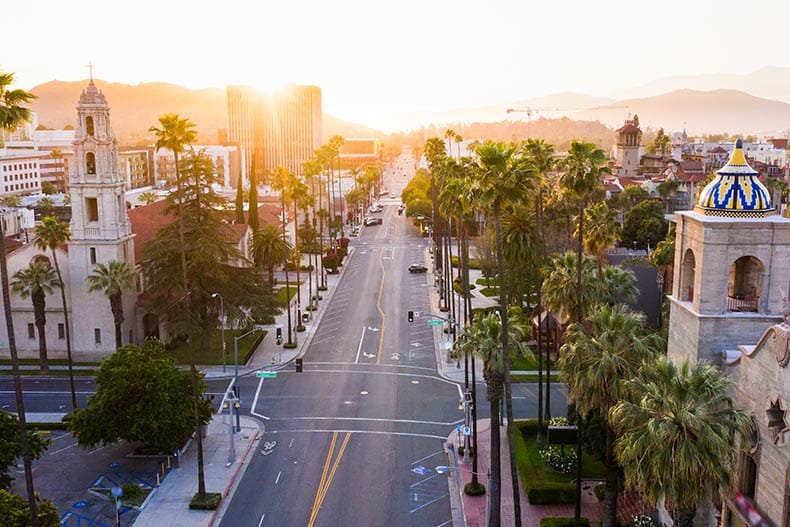 Top Attractions
Those heading to San Diego should be sure to visit the Gaslamp Quarter. This 16-block area in Downtown San Diego is known for its nightlife venues, top shopping options, and restaurants led by renowned chefs. The Gaslamp Quarter is listed on the National Register of Historic Places, and some of its shops and nightclubs are housed in beautifully preserved Victorian architecture.
La Jolla should also be on your must-see list in San Diego. Check out some of the shops and galleries along Prospect Street, and then walk over to the Children's Pool and La Jolla Cove, where you're treated to stunning views of the coast and the chance to see La Jolla's famous sea lions and seals.  
While in Los Angeles, be sure to visit Olvera Street. This historic district in Downtown LA is known as the "birthplace of Los Angeles." Its brick-lined streets are home to authentic Mexican restaurants, street vendors, and some of the oldest structures in the city. For those who prefer the beach, Malibu is a great spot. This laid-back locale offers stunning coastline views, beachside cafes, and outdoor recreation.
Orange County offers more of California's famous beaches, with cities like Huntington Beach, Newport Beach, and Laguna Beach dotted along the coastline. These laid-back cities embody a casual, creative spirit that makes Southern California so unique. When heading inland, be sure to check out the great shopping options, like South Coast Plaza, which is the largest shopping center on the West Coast.
Hidden Gems
Many of Southern California's hidden gems lie in its wilderness areas. Heading inland into Southern California's mountain and desert regions will transport you to an entirely different scene. Go for a hike in the San Gabriel Mountains, and explore the rugged terrain of the Mojave Desert.
Things To Know
Because of its excellent weather, Southern California is a great place to visit all year. But if you want to beat the crowds, head to the beach cities during fall and winter. The beaches are much less crowded during this time of year, and the sunsets in fall and winter are spectacular. Also, it's best to rent a car when traveling to Southern California. While some areas are served by public transit, it's difficult to travel without a car.
Central California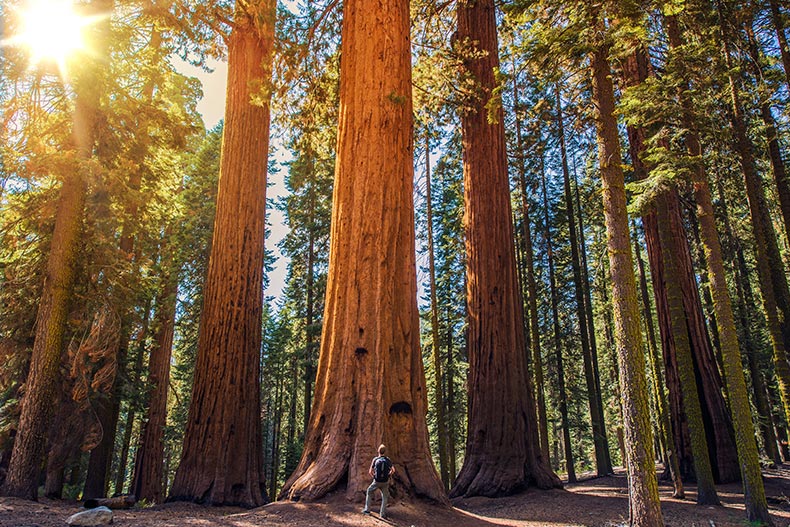 Top Attractions
Sequoia National Park and Yosemite National Park offer some of the best outdoor recreations that California has to offer. Situated on the western side of the Sierra Nevada Mountains, Yosemite is home to world-famous natural attractions including Half Dome, El Capitan, Glacier Point, and Yosemite Falls. The western slopes of the Sierra Nevada Mountains are also home to Sequoia National Park, where visitors can camp, hike, and see giant sequoia trees up close.
The jaw-dropping scenery of Carmel and Big Sur will remind you why California is such a popular travel spot. Pfeiffer Big Sur State Park draws visitors every year for camping, hiking, and RV-ing along the scenic roads. It's also a great spot to view California's coastal redwood trees that reach heights of well over 100 feet.
Heading 25 miles up California's Highway 1 will take you to Carmel, a beautiful town nestled along the coast. Carmel is known for its charming eateries, romantic inns, and scenic coastline. A short drive further up Highway 1 leads to Monterey, another coastal town with its own unique charm. Popular spots in Monterey include Cannery Row, Fisherman's Wharf, and the Monterey Bay Aquarium.
Hidden Gems
A sometimes-overlooked destination in California's Central Coast is Hearst Castle. Hearst Castle was built for William Randolph Hearst between 1919 and 1947, and it served as his primary residence. After his death, the castle became a California State Park. Today, visitors can tour the castle as well as its impressive collection of art and antiques.
Things To Know
As with most destinations in California, renting a car is essential. And if you're seeking a vacation where you can truly unwind and relax, opt for Pismo Beach. This laid-back resort town is home to beautiful resorts and golf courses. 
Northern California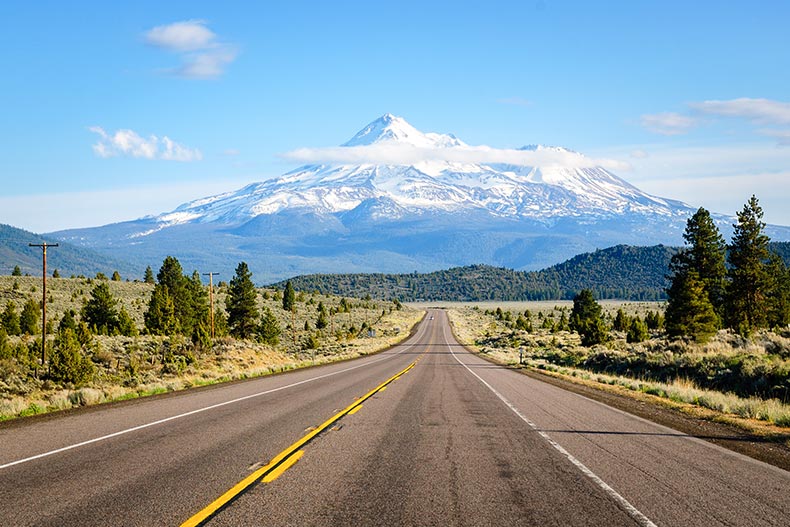 Top Attractions
With world-famous landmarks and stunning natural beauty, it's no surprise that San Francisco is one of the most popular destinations in Northern California. The city has many must-see spots, including Alcatraz, Golden Gate Park, the Fisherman's Wharf, and the farmers market at the Ferry Building Marketplace.
After sight-seeing in San Francisco, California's wine country in the northern part of the Bay Area allows visitors to wind down. "Wine country" includes the counties of Sonoma, Napa, Lake, and Mendocino. This region is home to high-end resorts, fine dining, and of course, hundreds of wineries. With elegant lodgings, quaint inns, and countless tasting rooms, California's wine country is the perfect way to end a West Coast vacation.
Hidden Gems
Half Moon Bay is a sleepy coastal town about 30 miles south of San Francisco. It's the ideal spot when you want to enjoy views of the beach, cozy up with a bowl of clam chowder, and then stroll through the charming boutiques in town. Half Moon Bay also has luxurious spas and resorts to pamper yourself, including a Ritz-Carlton that overlooks the ocean.
Things To Know
For those only traveling to San Francisco, public transportation will take you to most destinations. But any trips outside the city will likely require renting a car. And although California is known for its warm climate, the Northern California coast can be quite foggy and chilly at times, so be sure to wear layers.