The Washington, D.C. area is one of the most unique retirement destinations in this country, if not the entire world. Active adult retirees enjoy its urban lifestyle and endless indoor and outdoor attractions throughout the year.
D.C. is home to magnificent historical sites, major airports, universities, and hospitals. You can also get your heart rate up by exploring acres of beautiful, natural greenspaces. There is no end to the fun activities in D.C. for adults. The city has world-class shopping, dining, and performance venues too, plus one of the country's finest public transportation systems.
Many retirees who settle in the Washington, D.C. region choose to live in the surrounding suburbs rather than right in the city. It puts homeowners close to what's going on so they can come and go at their leisure. These highly desirable areas are in Maryland's Baltimore-D.C. Metro Area and Virginia's Washington D.C. Metro Area. You may already be familiar with some of these town names, like Silver Spring, Alexandria, and Falls Church.
Washington, D.C.'s weather is not as cold as the northeastern part of the country. You can experience all four seasons, with humid summers. As you'd expect, the cost of living here isn't on the lower end, but home prices may decrease somewhat as you move farther out from the capital. Also, there are more than 15 major medical centers in D.C., and many more in Maryland and Virginia.
Now that you're getting the general picture, here are some of the most fun activities in D.C. for adults.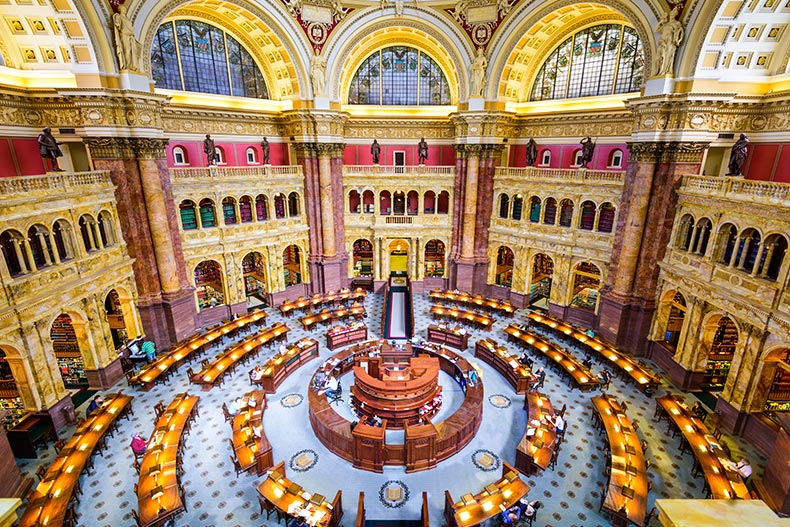 It's impossible to cover all of D.C.'s indoor attractions, but certain ones are too iconic to miss. First is the National Gallery of Art on 6th & Constitution Avenue. It encompasses two buildings and a sculpture garden that's open 363 days each year, and it has more than 150,000 works of art.
The Library of Congress is another worthy day trip with guided tours, exhibits, and lectures. The Library even has happy hours on Thursday nights from 5 pm until 8 pm. It's called Live! At the Library, and it's one of the fun things to do in Washington D.C. at night.
You'll also want to visit the Smithsonian National Museum of Natural History to learn about science and nature—the exhibits also feature interesting events like gallery talks, film festivals, and hands-on children's activities. This museum can take an entire day or more to cover, but there are less exhaustive indoor attractions in D.C. that take half a day or less.
Some of our favorites are the International Spy Museum and the Union Market in D.C.'s NoMa (north of Massachusetts Avenue) district. Inside, you'll find food vendors, crafts, boutiques, and of course, fantastic restaurants.
When you need to scratch that shopping itch, D.C.'s upscale Georgetown Market Place shopping center has a good selection of retailers and restaurants. Georgetown Park is by the C&O Canal, and you can also leave the downtown area and head out into the suburbs for larger shopping malls in Maryland and Virginia.
Outdoor Recreation Opportunities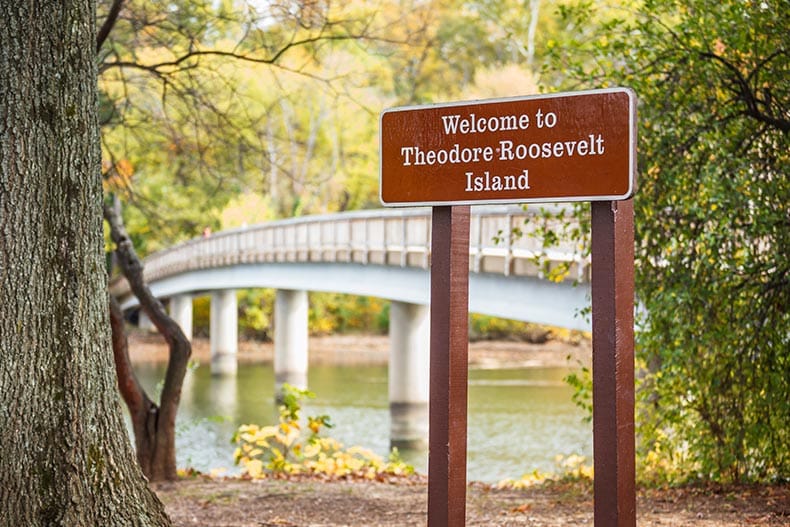 Some of the best outdoor recreation opportunities for D.C. retirees are free, including the breathtaking Rock Creek Park. It covers more than 1,700 acres, and it's dotted with historical buildings. Visitors also enjoy golfing, hiking, horseback riding, picnics, and educational programs.
The C&O Canal Towpath is close to 200 miles long, but don't worry because one mile of it runs through Georgetown. The path is perfect for relaxing walks (bring along your dog), and canal boat tours are available.
There's also Roosevelt Island, which is just off George Washington Memorial Parkway. There are two miles of trails that will take you through wetlands and forests as you gaze upon the Potomac River.
Golf is another outdoor activity for active adults, and the D.C. area doesn't disappoint. There are three public ones offered through the National Park Service and National Links Trust: East Potomac Golf Links, Langston Golf Course, and Rock Creek Park Golf Course. Other top choices include Creighton Farms (Aldie, VA), East Potomac GC Blue (D.C.), and Northwest Golf Course (Silver Spring, MD).
If you prefer to observe sports, D.C. is home to the Commanders (formerly the Redskins), the Nationals, and the Wizards. College games are also big here, with major players from American U., Georgetown U., University of Maryland, and Howard University.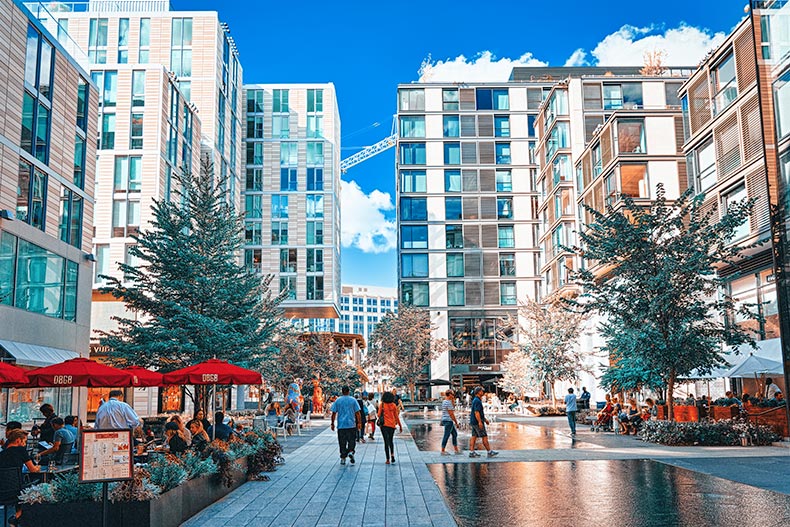 One of the best things to do in Washington D.C. at night is to enjoy a fine meal at a well-reviewed restaurant. The city is full of small, medium, and large restaurants in every imaginable cuisine, but make sure to call ahead for reservations before you come to town.
If you like pasta, Floriana has a refined, elegant menu that won't break the bank. When nothing less than fine steak and seafood will do, make a reservation at Joe's Seafood Prime Steak & Stone Crab. This is one of the priciest D.C. eateries, but when you have a special occasion to celebrate, it will be worth it.
If you want a very traditional American meal, there's nothing better than Old Ebbitt Grill. Founded in 1856, it's D.C.'s oldest saloon. It has an all-day menu (try the bacon-horseradish glazed meatloaf), fair prices, drinks, desserts, and even a kids' menu. And when you've had your fill of all-American food and want something exotic, stop in at Zaytinya. It's one of D.C.'s most highly-reviewed restaurants, and it offers Mediterranean-style tapas like crisp Brussels sprouts and beef kofta.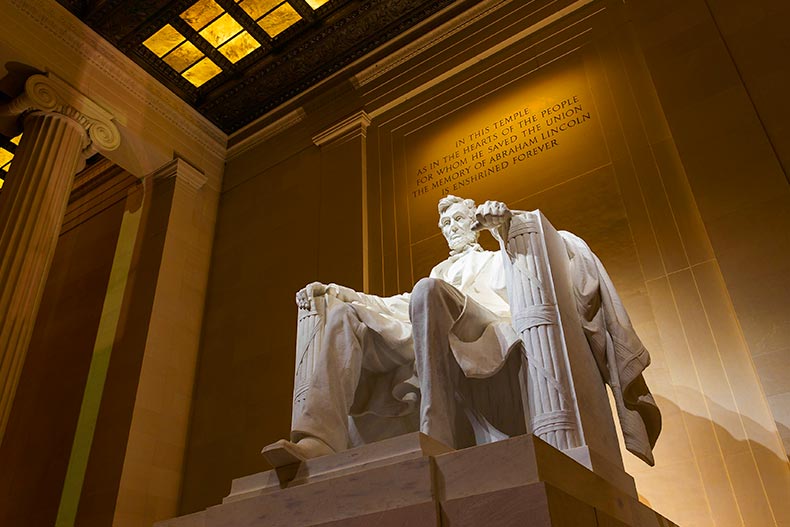 We've already touched upon D.C.'s most iconic museums, but you'll also want to get to know the Hirshhorn Museum, National Portrait Gallery, and the famous Rothko Room at the Phillips Collection. It's also prudent here to mention the historical monuments, like the Lincoln, Jefferson, and Vietnam Veterans Memorial.
D.C. is also the place to attend the annual (and spectacular) Cherry Blossom Festival each spring. And if you want to rub shoulders with people who have similar interests, look into attending Embassy & Culture Events. This calendar is packed with fun activities in D.C. for adults, like New Year's Eve galas, special evenings at individual embassies, and walking tours.
The main performance venues in D.C. are the Capitol One Arena, John F. Kennedy Center for the Performing Arts, DAR Constitution Hall, and the outdoor Wolf Trap National Park for the Performing Arts. There are countless others to visit that showcase original shows in more intimate theatres. Along with those, you can also find smaller art galleries and boutiques to meander through in your spare time.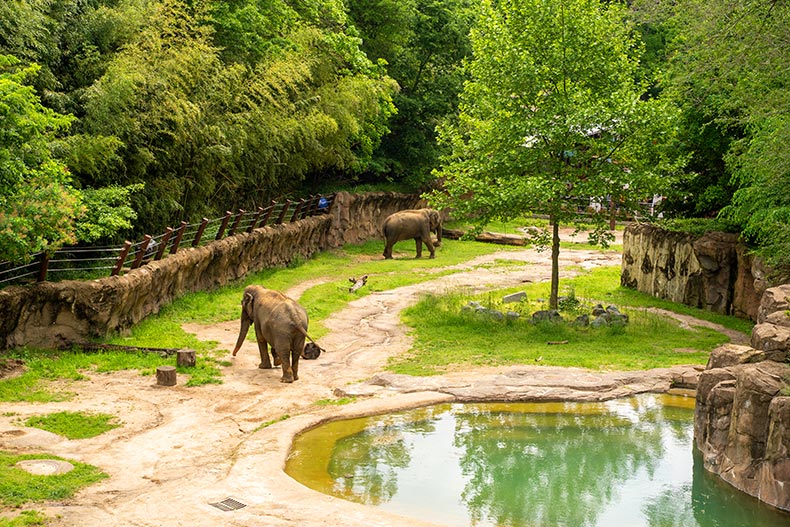 If you have grandchildren, some of the above attractions (like the Smithsonian and Roosevelt Island) may have already caught your eye. More off the beaten path is the Artechouse, an experiential art company that puts on high-tech, "extended reality" experiences like "Spectacular Factory" and "Intangible Forms." Also, your grandkids can go on scavenger hunts at the Artechouse.
You can buy tickets to the Mt. Vernon Estate online, and take your grandkids to see the farm animals and visit the revered mansion that sits along the Potomac River. And if you're willing to make the drive to Fairfax, VA, your grandkids will love Clemyjontri Park. Its wonderful playground accommodates children of all abilities, and there's a train and carousel here as well.
A list of fun activities in D.C. for grandkids wouldn't be complete without a zoo, and there's a great one in town. The Smithsonian's National Zoo & Conservation Biology Institute (also known as the National Zoo) is the best place to meet panda cubs, elephants, and lions. The zoo also hosts special events like holiday light shows and story times. Admission is free, but you'll need to obtain entry passes.
Want to Retire in D.C.? 55places Can Help!
If the Washington D.C. area sounds like your perfect retirement destination with plenty to explore during your golden years, contact 55places.com. Our real estate experts will help you find your perfect community near our nation's capital.