Prescott is a charming mountain town that provides a great lifestyle for active adults. With its stunning scenery, mild weather, and abundance of outdoor recreation, active adults can enjoy the best that Northern Arizona has to offer.
Prescott's quaint downtown area is also home to a number of cultural attractions and a vibrant art scene. Discover why active adults are choosing to spend their retirement in Prescott.
Four Distinct Seasons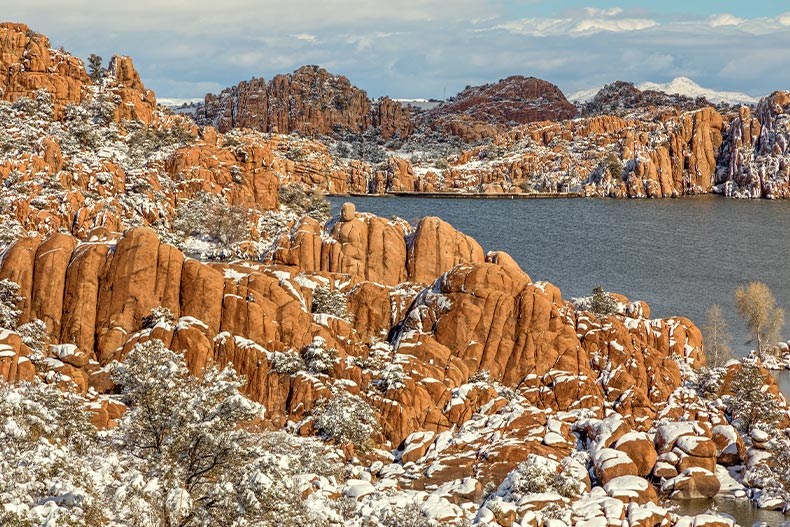 Unlike some of Arizona's desert cities, residents can experience four distinct seasons in Prescott and even some snow during the winter months. While temperatures regularly hit the triple digits during summer in the Sonoran Desert region, Prescott's summers are mild. The average summer high is in the mid-80s. Fall and spring bring beautiful, sunny days in the mid-60s to 70s. No matter the season, Prescott is a great place to live for those seeking mild temperatures and seasonal variation.
Plenty of Outdoor Recreation
The Prescott area is a haven for outdoor enthusiasts. Its great weather and proximity to national forests make it easy to stay active outdoors all year. From hiking to kayaking, there's always a way to enjoy the outdoors and admire Prescott's natural beauty.
The nearby Prescott National Forest has 450 miles of hiking trails and over 100,000 acres of wilderness to explore. There are also campgrounds, fishing areas, and world-class horse riding trails.
Home to the World's Oldest Rodeo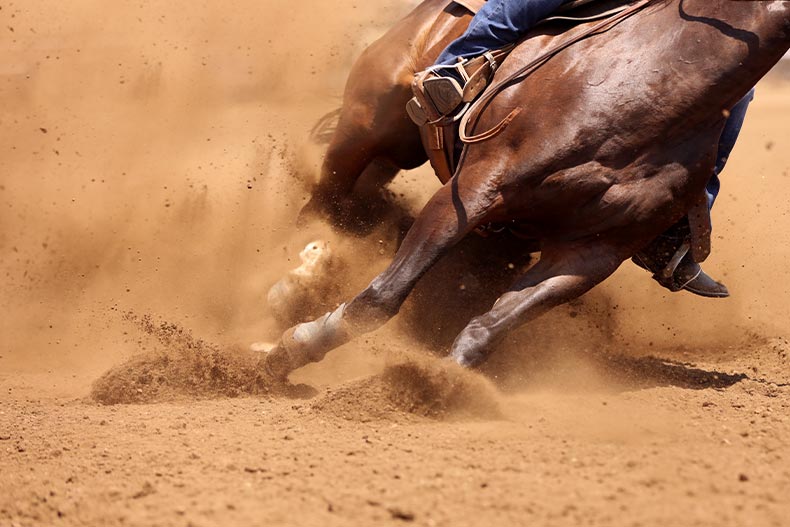 Since 1888, Prescott has been delighting spectators with action-packed rodeo performances. This yearly event occurs every 4th of July weekend, and features bull riding, steer wrestling, barrel racing, team roping, and more.
The event coincides with Prescott Frontier Days, which features a rodeo dance, a parade, an arts and crafts festival, and other Western-themed events in downtown Prescott.
Rich With Arts and Culture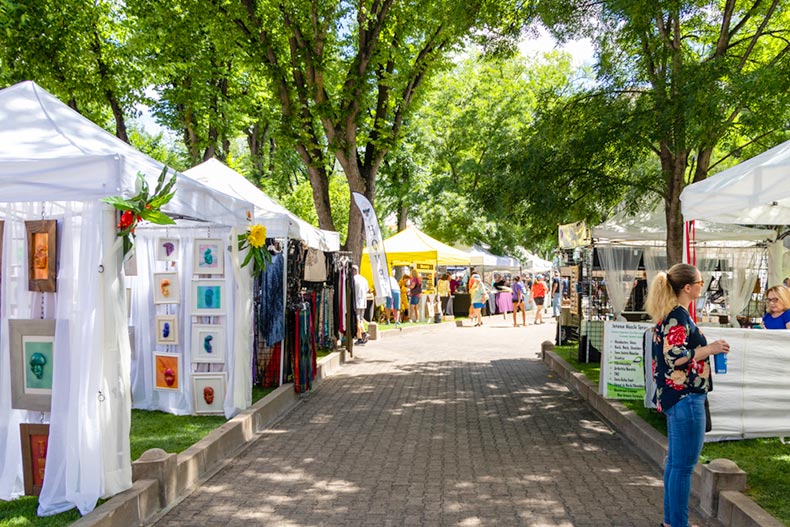 Prescott frequently appears on top-10 lists for the best art towns in America. With its fantastic lineup of art galleries, festivals, and other cultural attractions, it's easy to see why.
Film buffs will appreciate the annual Prescott Film Festival, which showcases independent works from internationally acclaimed filmmakers. Each summer, Prescott also holds a three-day jazz festival, which features musicians from around the country.
From watching symphony performances to exploring local art galleries, residents of Prescott can appreciate art in its many forms. There are also plenty of local workshops and classes for those interested in honing their artistic side.
A Charming, Historic Downtown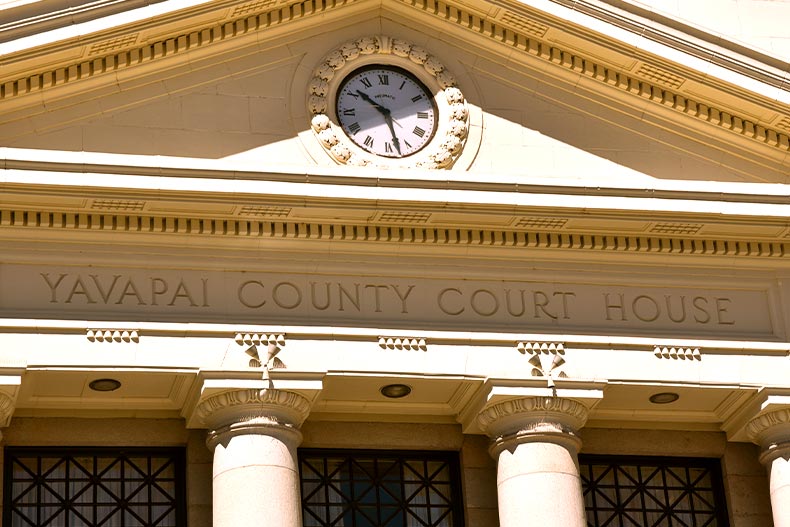 Prescott is nicknamed "Everybody's Hometown," and its charming downtown area certainly captures this sentiment. The focal point of downtown Prescott is its famous Courthouse Plaza, which has served as the city's central spot for celebrations and special events for over 140 years. The historic buildings in this area preserve Prescott's rich history as an old mining town.
Next door is Whiskey Row, which at one point, had a total of 40 saloons. This historic block has been revitalized since the Gold Rush days. Now, visitors can explore its art galleries, shops, and saloons. Prescott's downtown area is also home to several buildings that are listed on the National Register of Historic Places, and there are great museums that allow visitors to take a step back in time.
Active Lifestyle Communities in Prescott, Arizona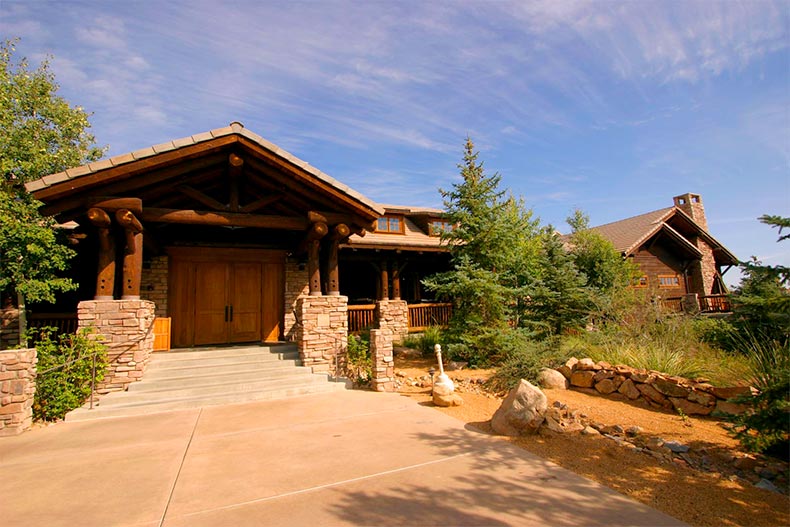 From quaint communities to resort-like developments, Prescott currently has 10 active lifestyle communities to choose from: