Add Community
Want to add a community to 55places.com? It is easy and free! Here is a quick look at what it takes to get a new community listed on 55places.com!
About the Communities on 55places.com
At 55places.com our team searches far and wide to find the best active adult communities to list on our site. Our goal is to display the best active adult communities in the United States on our website. This includes brand new communities AND existing communities that offer resale homes only or a combination of both new construction and resale homes.
Cost to Add a Community to 55places.com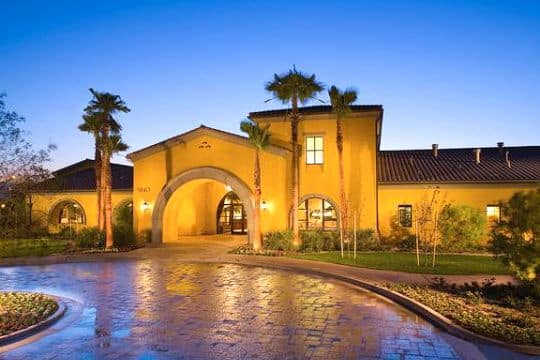 It's free! We do NOT charge to display communities on 55places.com. We feel that any community that fits into our niche deserves a listing on our site. Although many other websites charge an advertising fee to place a community on their site, we do not, since we feel that it limits the number of communities that are displayed on competitive websites. Therefore, prospective buyers might not see all of their options on other websites if no one is paying a fee to advertise a particular community. Unfortunately, this also often means that only the largest and/or newest communities show up on our competitors' websites. But on 55places.com you can expect to find unbiased information and reviews about almost every active adult community in the country!
Builders and Real Estate Agents
We partner with real estate experts, not builders. If you are a builder and want to promote your community, we would be happy to do so. We'll even work closely with you to add information, floor plans, photos and videos about your community to our site. However, since we are compensated via referral fees and not advertising fees, we will refer any inquiries about your community to our designated 55places.com Partner Agents. Plus, we feel that by partnering with agents, our prospective buyers and sellers can be put in touch with someone who can assist them in the purchase of BOTH new construction and resale homes in their desired community. We love builders, but our loyalty is to our viewers!
Does Your Community Qualify?
In order to qualify for a listing on 55places.com your active adult community must either be age-restricted or age-targeted. Here is how we classify these two types of communities:
Age-restricted: This is categorized as any community that has an age-restriction that requires at least one resident to be a minimum age and prohibits anyone that is under a certain age from residing in the community. In most cases, this is a 55+ age-restriction for one occupant and no other occupants under 19 are allowed to reside there. Though in some cases the community might have a 50+, 45+ or 40+ age-restriction. 95% of the active adult communities listed on 55places.com fall into the age-restricted category.
Age-targeted: We've found that there are also many great communities that are highly attractive to mature adults but not age-restricted. We will gladly promote these types of communities on our website as long as the amenities, homes and lifestyle is marketed towards or attractive to mature adults. In order to qualify for a listing on 55places.com as an age-targeted community, we would expect that the community has single-level living homes that offer low maintenance or maintenance-free care. There should be an amenity center or clubhouse and some level of organized clubs and activities. We would also expect that at least 75% of the residents are 55 or better.
We do not display communities that are marketed or categorized as continuing care (CCRC), assisted living, senior housing, nursing homes, apartment/rental communities and/or mobile home communities. While we understand there are people searching for these types of facilities, they are not our specialty.
Want to add your community to 55places.com? Click here to get started!