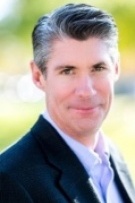 Jim Wing
Signature Southwest Properties
Lic. #49483 (NM)
Jim Wing, a 45-year resident of Albuquerque, New Mexico, has been in the customer service field for over 25 years. He attributes his success to always providing top-notch customer service. This has led to lifelong customer relationships and endless repeat and referral customers.

First impressions and following through with what you say always lead to continued business relationships.
...Read More
Wanda S.
We met Jim first when our daughter went to look at a house in Alegria for us. He was very helpful. We arrived the next day and he patiently showed us several properties in Alegria.
...Read More
August 30th, 2018
George A.
My Wife and I went to New Mexico to investigate the area for possible retirement in three years.
...Read More
August 8th, 2018
Richard C.
He did a good job helping us get the house we wanted.
August 4th, 2018
Showing 1 - 3 of 18 reviews