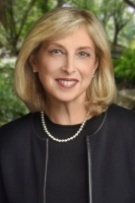 Lori Saybolt
Heritage House Sotheby's International Realty
Lic. #0902212 (NJ)
Lori is noted for her expertise in cultivating relationships and proven ability to negotiate. She takes initiative to understand the needs of her clients. Lori can be depended upon to always respond quickly to client inquiries, as she believes that open and continual communication is essential to all successful real estate transactions.
...Read More
Michael H.
We found Lori by chance on the internet. Boy, are we glad we did.
...Read More
August 24th, 2018
George D.
i realize that there are a lot of real estate agents out there. My daughter found Lori through an internet search for the area I was looking to purchase.
...Read More
February 22nd, 2018
Christina S.
Lori is an excellent agent, she returns calls , on time with appointments, helpful to her client in what they need. Lori is very professional with her client and communicates well.
...Read More
February 6th, 2018
Showing 1 - 3 of 7 reviews