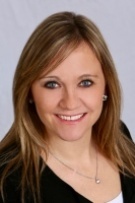 John Greene Realtor
Lic. #475159723 (IL)
Contact Me
Throughout her life, Michelle has had an innate drive to help others accomplish what they set out to achieve. Luckily, her life did allow her to live out this passion, from teaching, to raising children, and now to real estate. Along with her experience, intimate knowledge of the area, and a lifelong fascination with real estate, she is fully equipped to navigate her clients through the path of a real estate transaction.

In addition to her qualifications as a realtor, she manages to utilize her educational background to lay out a "lesson plan" to guide her clients during the complex process of buying and selling. For many people this process is often stressful, maybe even overwhelming.

Michelle grew up in the Chicago suburbs. It's also where she raised her family and helped her parents not only find a home they loved, but a neighborhood with new friends and many amenities that they enjoyed. Her affinity to this area allows her to provide a unique insight into the intricacies of such a complex market, in addition to the subtleties of the local community, from restaurants, to schools, to parks, to recreational activities, to shopping, to active adult living.

If you are interested in finding your perfect home, in a community with a lifestyle that you desire, Michelle is more than capable and willing to assist you.