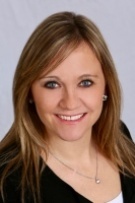 Michelle Teng
John Greene Realtor
Lic. #475159723 (IL)
Throughout her life, Michelle has had an innate drive to help others accomplish what they set out to achieve. Luckily, her life did allow her to live out this passion, from teaching, to raising children, and now to real estate.
I can't say enough good things about this woman. Five stars is not enough. She is, has been and continues to be absolutely amazing. I flew in from out of state on a Sunday.
October 15th, 2019
Michelle's super power is selling real estate. Very knowledgeable, highly professional and responsive to any needs we have. I think she should wear a cape.
August 27th, 2019
Michelle Teng was an excellent representative and realtor to represent the 55 places community. She gave us a fantastic packet to get started with our search.
July 23rd, 2019
Showing 1 - 3 of 17 reviews