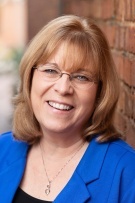 Terry Nanney
Towering Pines Real Estate
Lic. #234518 (NC)
Terry Nanney has been a real estate professional since 2003. She spent many years in a management position training and consulting with agents in order to assist them in attaining their highest potential. Terry has assisted many buyers and sellers with their real estate needs.
My husband and I first met Terry about a year ago. We were looking at homes online and put in our contact information.
February 16th, 2020
The word AWESOME describe Terry Nanney. She was professional, friendly, kind and above all very patient.
September 5th, 2019
My wife and I have bought and sold a number of houses in our time and Terry is the very best person that we've ever worked with to buy a home.
July 27th, 2019
Showing 1 - 3 of 6 reviews