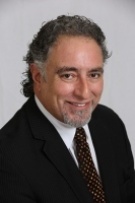 Tony Sapata
John Greene Realtor
Lic. #471.017265 (IL)
Tony has been a licensed and active realtor since 1980, he has the experience and market expertise to make him the ideal agent for anyone looking to buy a new home. He is committed to providing exemplary service to every client he works with. Tony brings an easy going, friendly approach to each real estate transaction.
...Read More
Ron S.
Knowledgable, available when needed, low pressure, understanding and a gentleman! What else can I say ...Ratings describe Tony…. HE IS THE BEST! TONY IS A REAL PROFESSIONAL
November 5th, 2018
Tony & Carole B.
We contacted Tony Sapata through our internet search. It turns out we were very lucky to have him as our buying agent. He was so helpful during the entire buying process.
...Read More
November 5th, 2018
Robert S.
Tony Sapata is so on your side when he is your agent it blew me away! From start to finish he was there with the correct answers when he sold my house in Hickory Hills IL.
...Read More
October 12th, 2018
Showing 1 - 3 of 18 reviews