5 minute read
The best part of retirement is having plenty of time to devote to your favorite interests. Whether that means golf, horses, boating, music, or something else, there's a perfect 55+ community that caters to your favorite activities. After all, no law says your ideal retirement community is home to only shuffleboard, a swimming pool, and groomed walkways. There's so much more adventure to have in 55+ communities!
This article explores different types of retirement communities you may find attractive, depending on your interests. We'll cover communities for boating enthusiasts, equestrians, golfers, and more. Then, we'll give you a few tips for choosing the best neighborhood.
Let's begin with a few reasons why you should consider 55+ communities that cater to your interests. As always, if you'd like to learn more, please contact us. Our mission is to match you with your ideal community for retirement.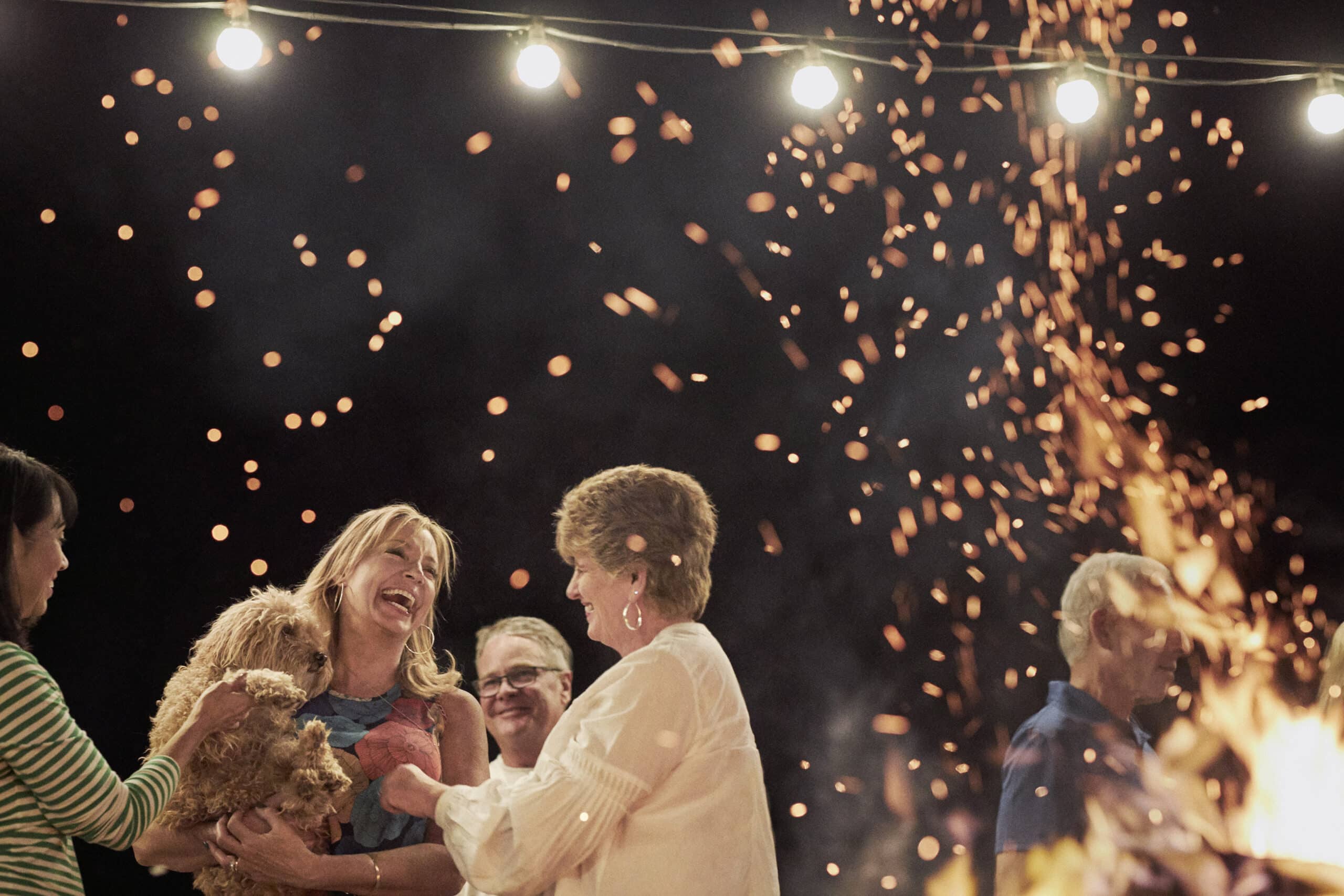 Download Our Homebuying Guide
Not sure where to start? Our homebuying guide can help you take the first step.
Why Choose a Retirement Community That Caters to Your Favorite Activities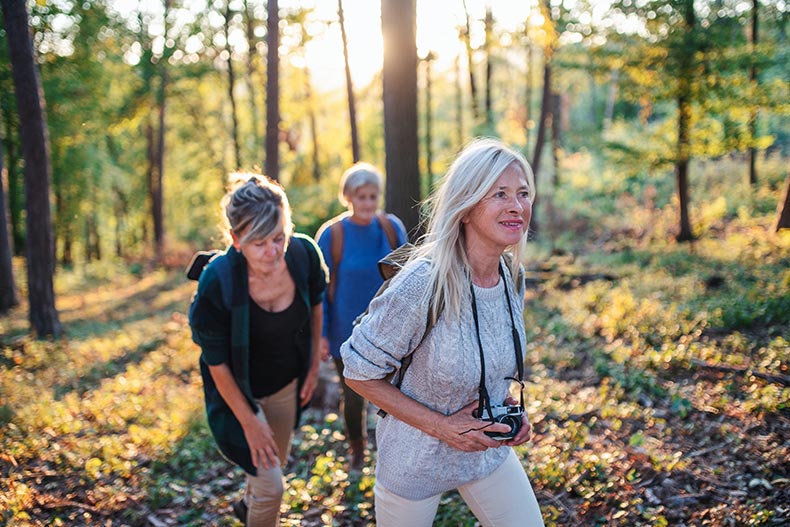 You already know how important physical activity is for your physical and mental health. Staying active and engaged in your favorite hobbies will improve your:
mental clarity
cognitive function
physical strength
physical balance
dexterity.
Additionally, some hobbies—like fishing, photography, and music appreciation—might help reduce stress and lower your blood pressure. Best of all, in communities that cater to specific activities, you'll get to spend time socializing with other like-minded people if you like.
55+ Communities for Boating Enthusiasts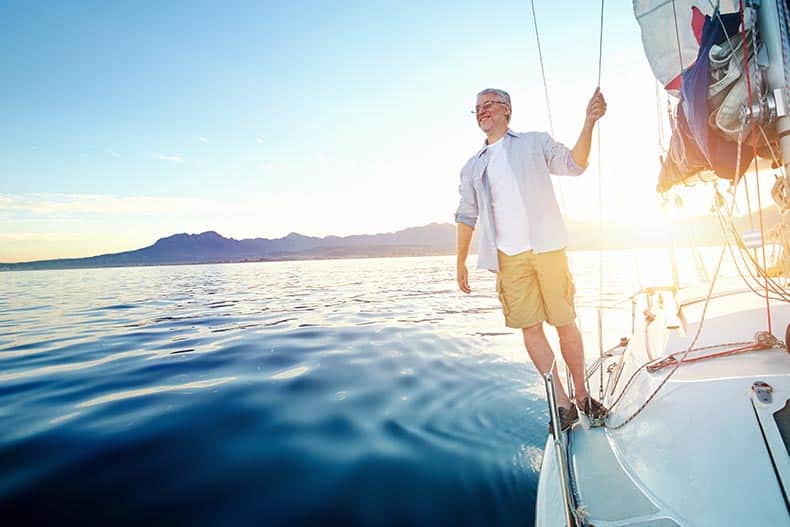 For boaters, we've compiled a list of communities here. Naturally, they all provide easy access to gorgeous waterways. Some of these properties include private docks, boathouses, and lifts. Some offer private lake access; others open the way for ocean adventures and deep-sea fishing.
When considering a retirement community for boaters, tour the facility before committing. Your boat is like your baby, so you want a look at the waterways, docks, and amenities. Fuel is usually a key consideration for boaters, so ask if fuel is available on-site.
Also, be ready to describe your water hobbies to a property manager. If you enjoy fishing, kayaking, water skiing, or something else, mention it. This way, you'll get a better understanding of the amenities available. In fact, you may discover that a property hosts contests or events that are right up your alley.
55+ Communities for Equestrians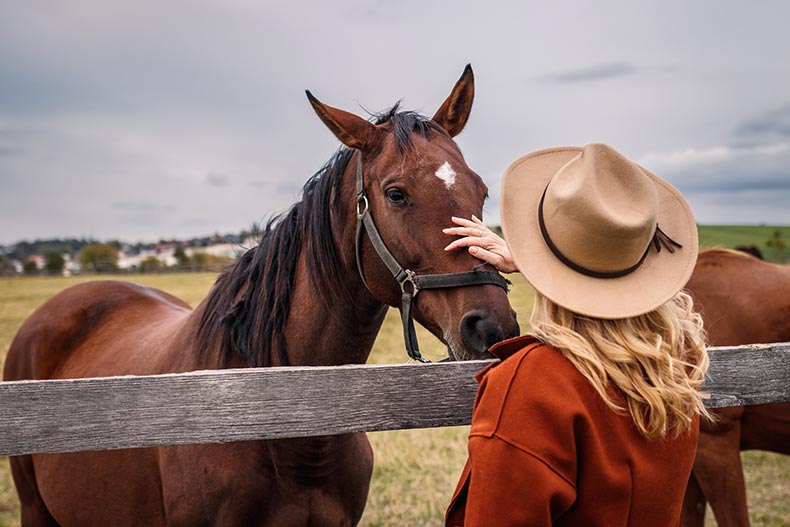 Horse sports are more than a hobby; they're a lifestyle. We understand! Whether you enjoy trail riding, dressage, barrel racing, or casual riding, there are retirement communities cropping up around the nation designed with horse enthusiasts in mind.
No matter what discipline you love, there are generally three types of communities for avid equestrians:
Those that allow you to bring your horses and care for them by yourself
Communities that allow you to bring your horses, but they'll help with the care demands
Those who own horses, manage a central barn and riding facility, and offer lessons and/or trail rides
If you're an equestrian, the joy of retiring with horses in a neighborhood with other riders is tremendous.
55+ Communities for Golfers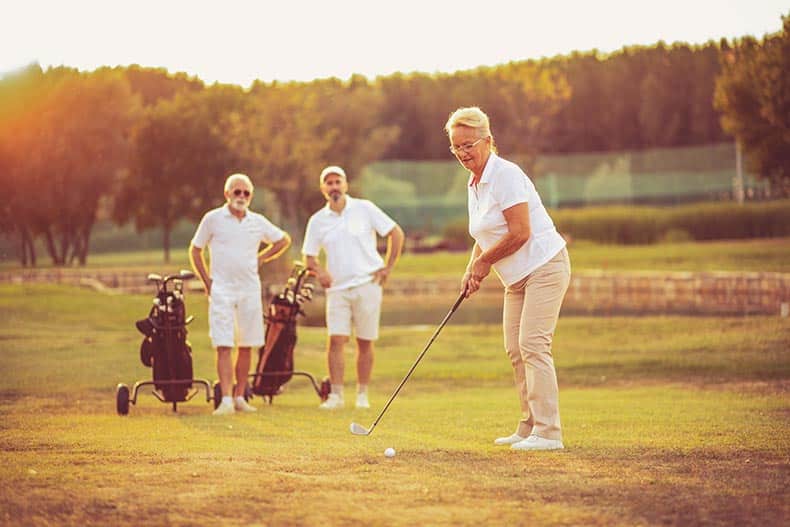 Imagine waking up daily to a manicured golf course right outside your home and plenty of friends to share it with. If golf is your passion, dozens of retirement communities may interest you, and they're located all over the U.S. We've created a list of several spectacular ones here.
Whether you enjoy a daily round of casual golf or prefer a more intense competitive atmosphere, you can find either at a modern, luxurious retirement community that caters to your favorite pastime. And we can help you make it happen!
Retirement Communities for Musicians and Music Appreciation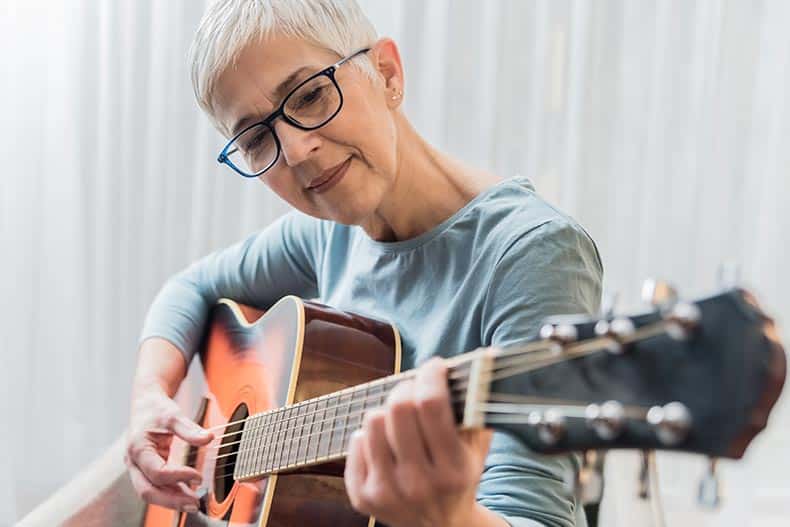 Whether you play an instrument, sing, enjoy dancing, or love to listen, there are 55+ communities out there that cater to musicians and music appreciation. Communities that cater to music lovers can offer a variety of experiences for residents like:
in-house choruses or choirs
music Lessons
group trips to special events and concerts
individual or group dance lessons
We've published this list to help you search for the perfect retirement neighborhood.
"What if I Like Something Else?"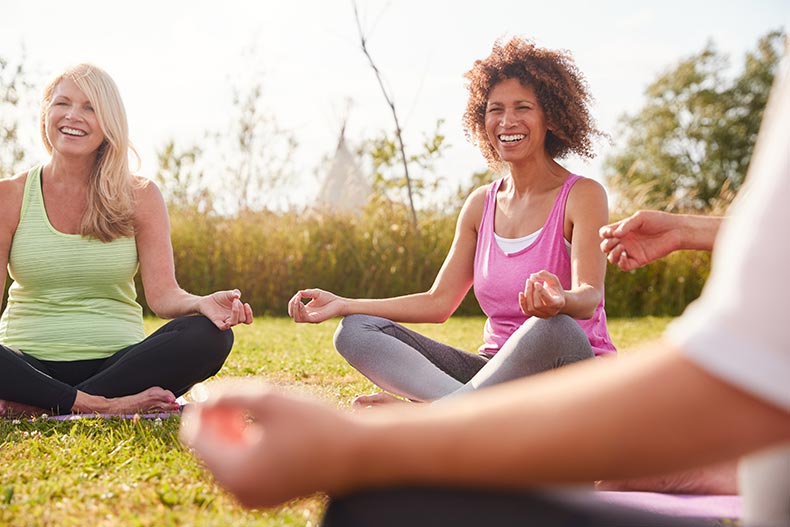 No matter your lifestyle or passion, there's a retirement community out there that suits your needs. We can help you find communities specifically dedicated to:
tennis
swimming
yoga
bicycling
travel
and practically anything else!
Tips for Choosing the Right Retirement Community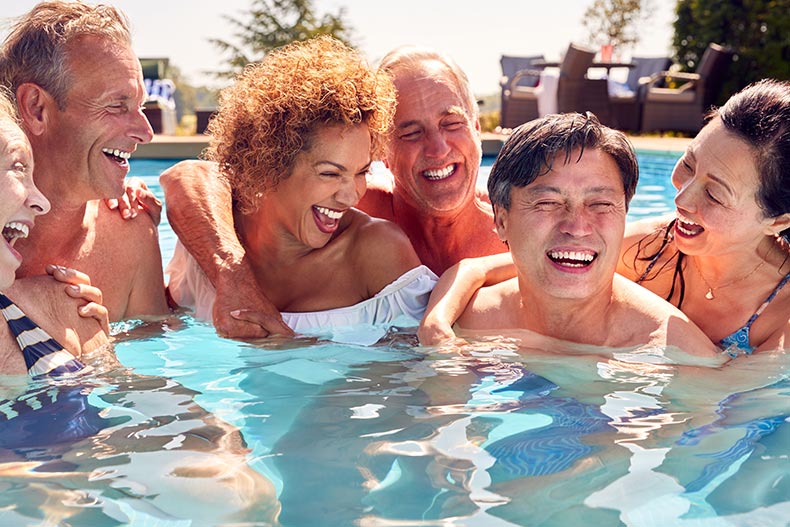 It's always a good idea to tour a facility before committing. If you have horses, for instance, you'll want to ensure they're kept correctly, and up to your standards. Music lovers want to be sure they'll be surrounded by the music they enjoy. And, bicyclists should take a look at local bike routes and trails to be sure they're well-maintained.
Also, it's helpful to meet some residents. They'll give you an honest appraisal of the local homeowner's associations (HOAs), weather, and facility details. Talk to them about your hobbies. Ask if the tennis courts are often flooded or if the boat docks need repairs.
Additionally, be aware that some communities may have rules that clash with your lifestyle. Some HOAs don't allow pets; others limit the number of guests visiting for the holidays.
And remember, we can help! Our experienced team loves to match older adults with the best neighborhoods for their needs.
Discover What's Next With 55places
At 55places.com, we aim to match retirees with splendid real estate solutions. We make downsizing, moving, selling, and buying real estate a breeze! Above all, we can help you find the perfect neighborhood anywhere in the U.S.
Our team of real estate experts has decades of experience, and our goal is to help you find the perfect retirement community for your lifestyle. Contact us today, and check out our blogs for more helpful tips and to learn more about specific neighborhoods.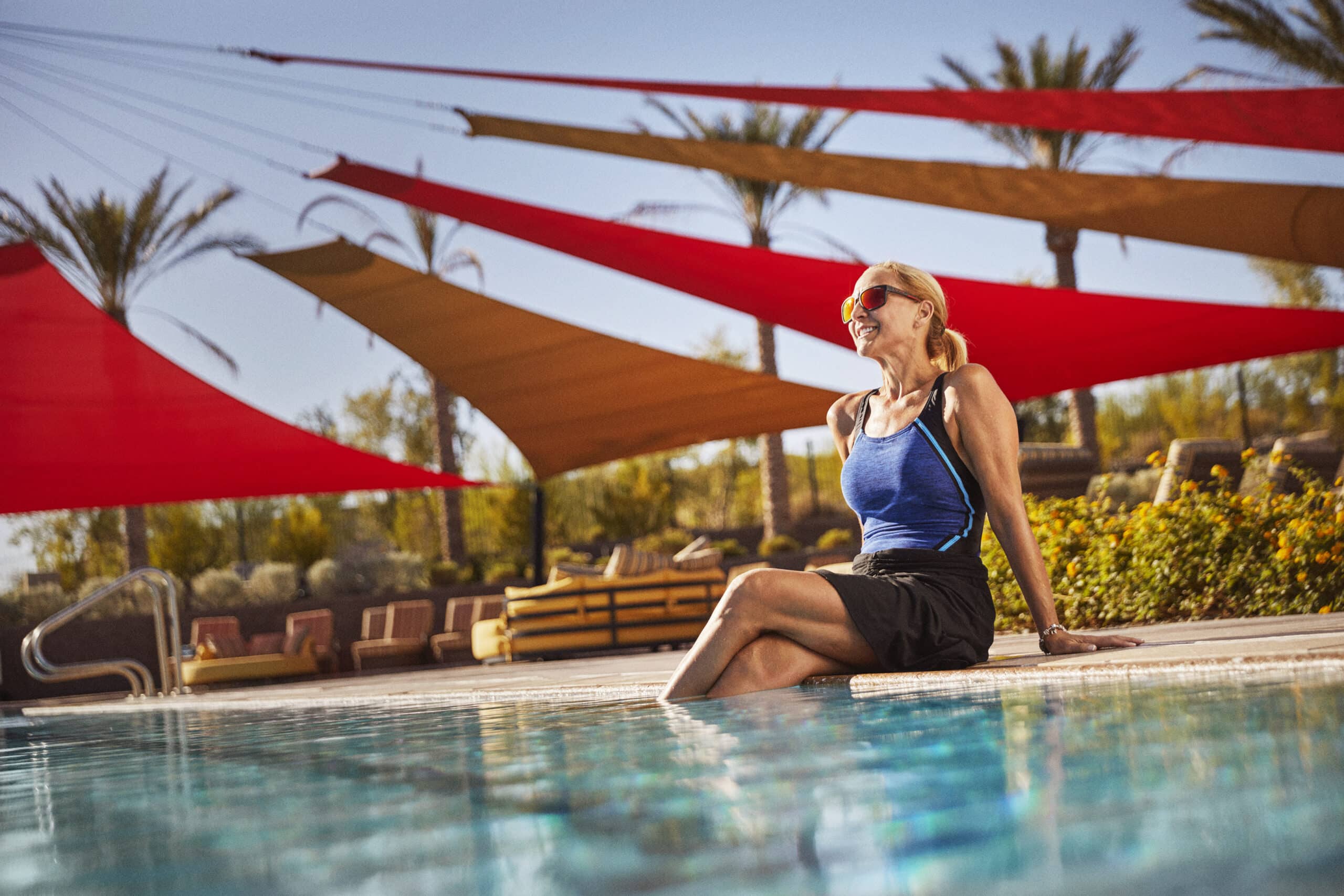 Discover what's next.
To learn more information or connect with a real estate expert, contact us today.
Related Reading & Resources:
Forbes.com: Your Complete Guide to 55-Plus Communities in 2023