It's not hard to understand why so many people, especially those 55 and older, want to take up residence in Ocean County. It's perhaps the most centralized region of New Jersey in terms of access to all of the state's attractions. From Brick to Little Egg Harbor, some of the best Jersey Shore beaches and boardwalks are here.
Depending on where you are in the county, it's only about 50 miles to Philadelphia, 70 miles to New York City, or 25 miles to Atlantic City. Plus, the cities and townships that make up the county are full of their own fun features and local businesses (not to mention some great ice cream and pizza).
If you're considering moving to an active adult community in Ocean County but want to keep prices as low as possible, here are your five best places to look.
Below $100k – High $100s
Originally constructed between 1972 and 1993, Leisure Village West now boasts 2,692 homes across 825 acres in Manchester Township. Homes here range from below $100s up to the high $100s, so there are plenty of opportunities to find an affordable residence in the community.
To sweeten the deal, Leisure Village West also includes three clubhouses, two nine-hole golf courses, three lakes, multiple sports courts, and many other amenities. There are also over 50 clubs and community interest groups for residents to join.
Request more information about Leisure Village West.
Below $100k – High $100s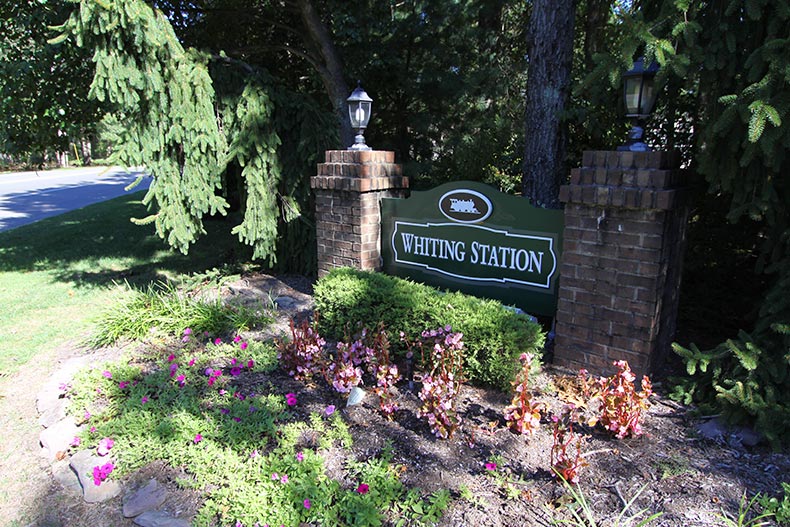 Also located in Manchester, Whiting Station is a quaint, quiet 55+ community that consists of 332 single-family homes designed to provide stress-free, low-maintenance living. Resale homes here start below $100 and only rise up to the high $100s, so you're sure to find some bargains as most homes feature two bedrooms, two bathrooms, and an attached garage. Living in Whiting Station also gives you access to the clubhouse, fitness center, outdoor pool, tennis court, and much more.
Request more information about Whiting Station.
Below $100k – High $100s
With over 100,000 residents, Lakewood is among the most populated places in the state. But the active adult residents at Leisure Village East have found a way to find some quiet comfort in the middle of all that.
The nine-hole golf course, 18,790-square-foot clubhouse, and scenic lakes that surround the 1,412 homes certainly help. If you're interested in living there, it also helps that residences here start at around $50k and only rise to the high $100s.
Request more information about Leisure Village East.
Below $100k – Mid $100s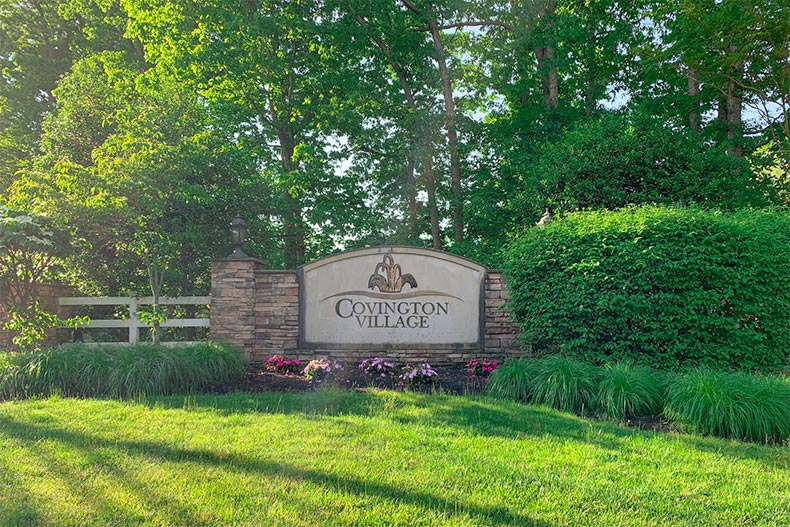 Also located in Lakewood is Covington Village, a 360-unit condo community spread across 35 acres. While most available condos here can be found in the low-to-mid $100s, it's possible you might still see some enter the market below $100k. Residences here range from 890 to 1,165 square feet and offer one or two bedrooms, hardwood floors, granite countertops, and a covered terrace. Residents also get access to a 12,000-square-foot clubhouse, an outdoor pool, a whirlpool spa, bocce ball courts, and scenic ponds.
Request more information about Covington Village.
Below $100k – Mid $100s
Toms River is an active adult community hot spot in Southern New Jersey and Gardens of Pleasant Plains is a very affordable way to get in on the action. This community includes 437 duplexes and single-family homes available for resale, with prices as low as $60k and rising up to the mid $100s. Most homes here include two bedrooms, a bathroom, and a garage.
Community amenities include a clubhouse with billiards and social rooms. It's also located close to the Garden State Parkway, making it easy to visit New York City, Atlantic City, or anything in between.