Recently-built amenities on display at the event were the bandshell, the zero-entry Paradise Pool, cabanas, tiki huts, tennis, pickleball courts, and walking trails. The state-of-the-art Fins Up! Fitness Centers, which is home to a fully outfitted gym, spin room and aerobics room, virtual personal trainer, private massage room, and sauna, is now open, too.
"It's really impressive. They are not finishing out the entire campus but what was unveiled this weekend is going to be a home run for the residents. The pool is a true resort-style pool with an island cabana area that you need to cross a small bridge to get to, full bar set up for drinks and food and a state of the art fitness center to stay active," said local expert Cameron Munro.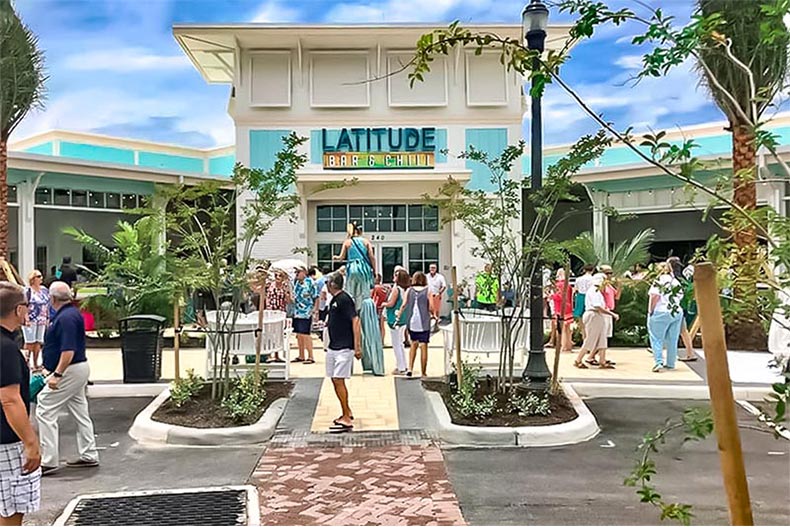 Also opening on Saturday was the Latitude Bar & Chill Restaurant and the Changes in Attitude Bar.
"We're excited to provide our homeowners with unique amenities that fit the laidback Latitude Margaritaville lifestyle, and are pleased with the reaction we received from the crowd who toured our town center this past weekend," said Stuart Schultz, director of residential community relations for Latitude Margaritaville Daytona Beach.
Future Latitude Margaritaville Amenities
While there was tons of fun on Saturday, residents can still expect plenty more resort-style amenities to open in the coming months and years. Soon to open is the Workin' N' Playin' Arts Center, Coconut Telegraph Business Center, and Last Mango Theater, which will host shows, dances, and banquets. These join the already built amenities of the Barkaritaville Dog Park and Barkaritaville Pet Spa.
Just outside the community will be a golf cart-accessible 200,000 square-foot retail center anchored by a Publix, as well.
There's also the much-anticipated beach club still to come. The club will be private to homeowners and located on one of the nearby beaches. When completed, the community will provide shuttle service to the club, so getting there will be easy. Located at the club will be a pool, cabana, bar, and front row seats to the picturesque Atlantic Ocean.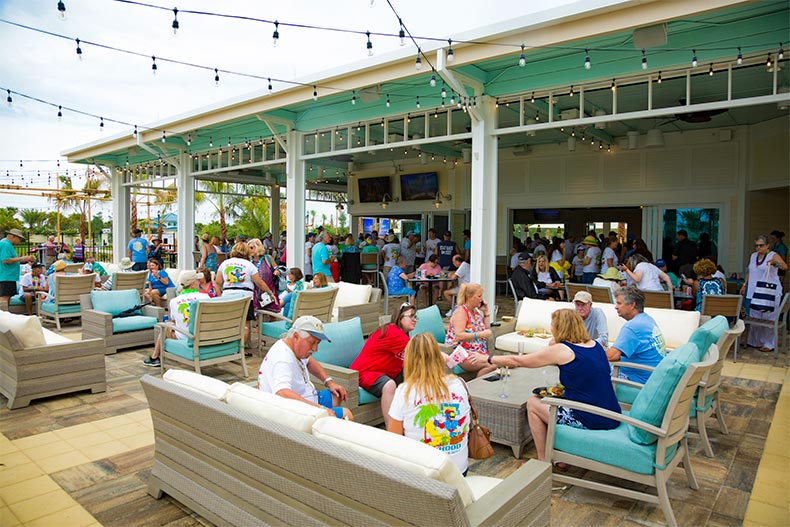 So, what will these newest amenities mean for the community's development over the next year? According to Munro, the already popular community will see an increase in interest.
"The two biggest attractions to Latitude Margaritaville Daytona Beach (LMBD) now is that amenities are there for residents at the very early stages of its inception. Residents are not waiting years for the clubhouse to be built. And it's all at a very affordable price. Homeowners' associations are very competitive with the surrounding communities, and LMDB hasn't even begun the construction of their beach club yet! That's going to make it even more attractive."