While warmer temperatures are typically the main reason why most snowbirds head south during the colder months, there are several other important details that also factor into the decision, with affordability being one of the main factors. Fortunately, the Carolinas have plenty of towns that make going south for the winter an affordable option for most active adults.
Here are the 10 most affordable places to snowbird in the Carolinas.
1. Laurinburg, NC
 Population: 15,253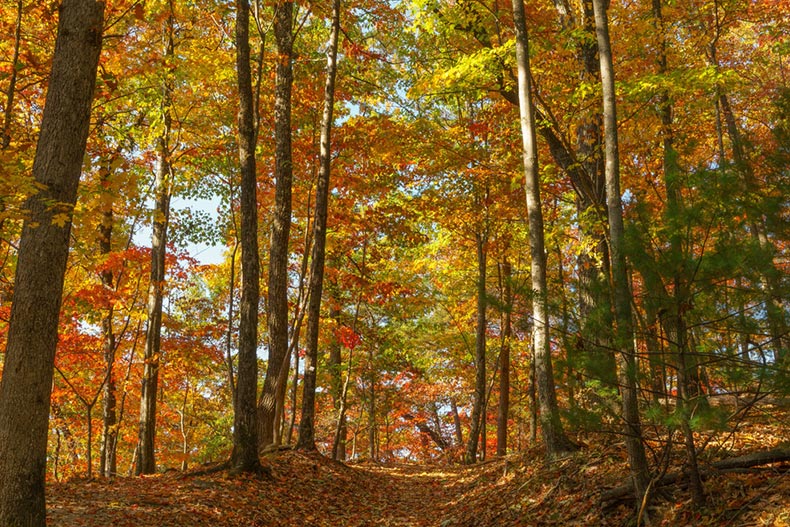 Located in the Sandhills region of North Carolina, the small town of Laurinburg is the perfect setting for snowbirds who want to enjoy the slower pace of life in a quiet town but still reach busier cities without having to make a long trip. Golfers will also love this town. Within a 30-minute drive, snowbirds who prefer to spend their days on the links will find more than 40 incredible golf courses to choose from in Pinehurst and Southern Pines.
Beyond the long list of activities, the Laurinburg area also features some of the most affordable active adult communities in the Tar Heel State, with many offering prices in the low $100s. This makes it relatively affordable for snowbirds who want to own a second home without breaking the bank.
55+ Communities Near Laurinburg
There are a variety of active adult communities close to Laurinburg that offer incredibly affordable price points, such as Knollwood Village which has prices starting in the low$100s. Other communities that are low-cost include Pinehurst Trace and Middleton Place.
2. Hendersonville, NC
Population: 13,809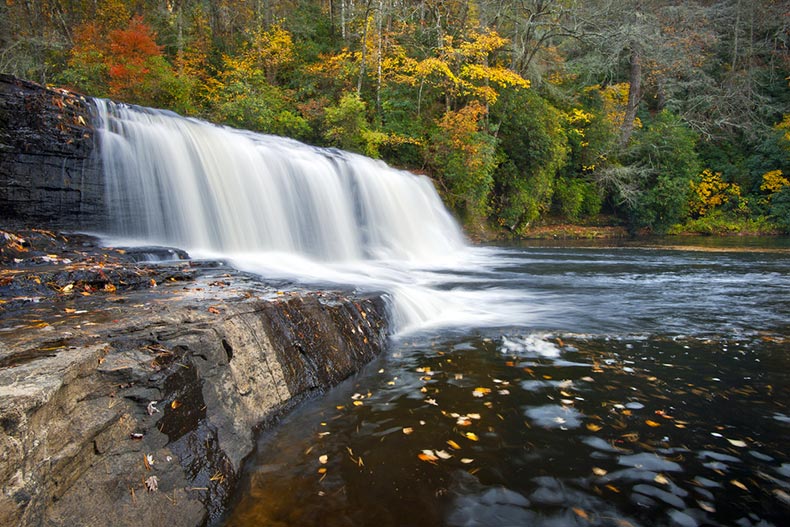 Located in the scenic surroundings of the Western North Carolina mountains, Hendersonville is a desirable destination for Snowbirds for many reasons, ranging from its low cost of living (which is 25.5 percent lower than the national average) to its long list of best-selling communities that offer affordable price points. The charming mountain town is especially appealing to active adults who like to spend lots of time outdoors.
Within a short drive in almost any direction, Hendersonville residents will find a multitude of outdoor activities ranging from hiking trails to some of the state's most iconic landmarks along the Blue Ridge Parkway. There's never a shortage of ways to get outside and stay active, even during winter. Snowbirds can also easily explore nearby Asheville's thriving art and culinary scenes, the city's popular shopping and dining destinations, plus the renowned Biltmore Estate.
55+ Communities Near Henderson
Some of the most popular active adult communities in Henderson for snowbirds include Blue Ridge Villas, Country Meadows, Cummings Cove, and  Vista at Blacksmith Run.
3. Myrtle Beach, SC
Population: 31,783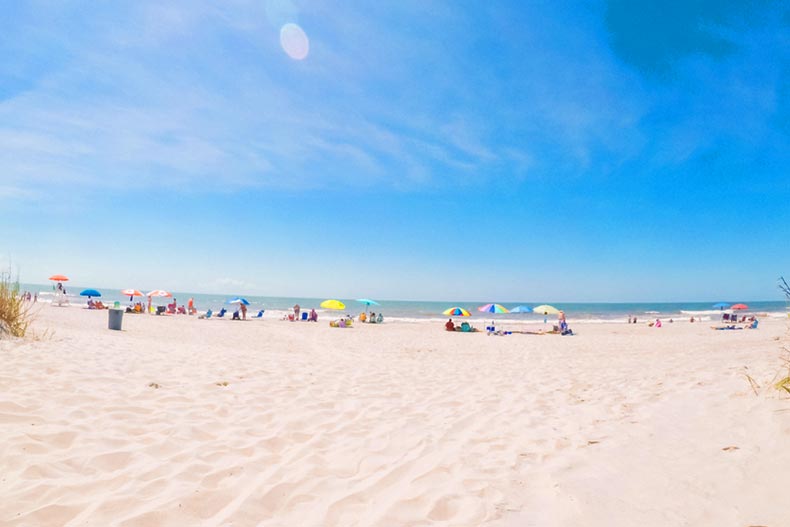 Home to a plethora of 55+ communities, including some of the best-selling and most affordable active adult neighborhoods in the state, Myrtle Beach is the ideal location for snowbirds who like to stay busy and want to live near the beach. Housing options are vast with everything from studio apartments located just blocks from the Grand Strand to expansive, single-family homes. There's also a wide range of price points available for snowbirds who want to stick to a budget.
Other draws to the area include Myrtle Beach's low cost of living, which is 15.2 percent lower than the national average, and its 60 miles of sandy shorelines and abundance of championship golf courses. Aside from the golf courses, Myrtle also boasts plenty of entertainment, shopping, and dining options for snowbirds to take advantage of throughout the colder months.
55+ Communities Near Myrtle Beach
With 16 55+ communities, Myrtle Beach offers something for every snowbird. Here are a handful of popular neighborhoods in the area: Berkshire Forest, Myrtle Beach Golf & Yacht Club, Myrtle Trace, and Covenant Towers.
4. Charlotte, NC
Population: 872,506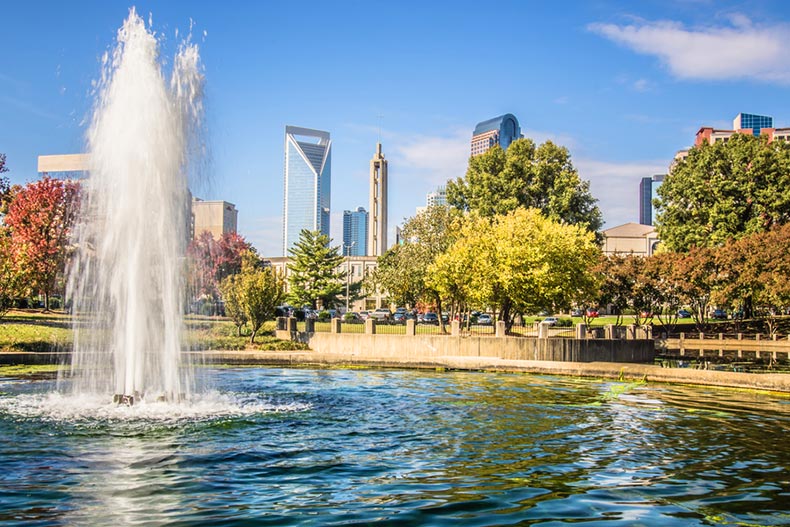 There are plenty of options for snowbirds interested in spending the winter in the vibrant city of Charlotte. With 11 55+ communities in the city and its surrounding areas, it would be difficult to not find a community to suit your budget or lifestyle needs.
Along with its wide variety of active adult communities, Charlotte offers snowbirds mild winters alongside a wealth of entertainment and dining options, cultural amenities, and activities to enjoy throughout the colder months. From professional sporting events and theater performances to science and history museums, there's always something to do in the Queen City, which keeps snowbirds coming back year after year. Charlotte is also ideal for those who like to travel as it's home to one of the busiest airports in the country and conveniently located within three hours of both the mountains and coastline.
55+ Communities Near Charlotte
Charlotte's myriad of active adult communities includes Regency at Palisades, Sun City Carolina Lakes, Trilogy Lake Norman, and The Polo Club at Mountain Island Lake, just to name a few.
5. Columbia, SC
Population: 133,352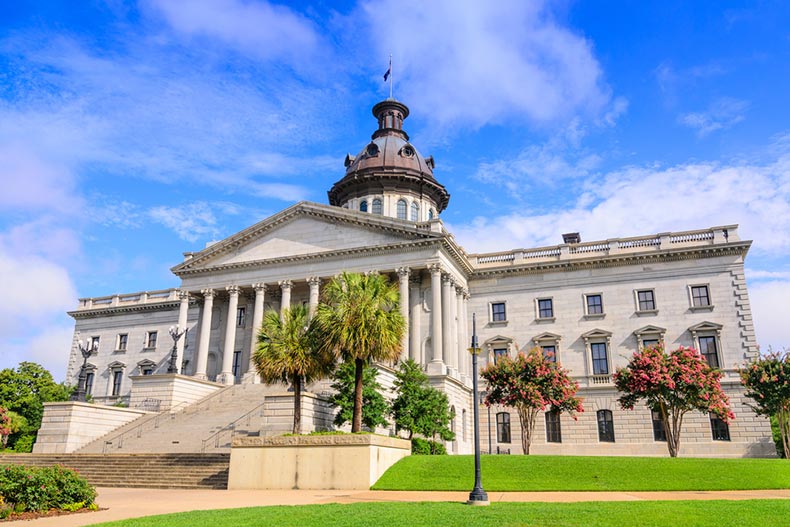 Not only does South Carolina's capital city have a low cost of living—15.7 percent lower than the national average—it also has extremely affordable housing options. Communities like Hulon Green boast prices that start below $100k.
In Columbia, snowbirds can peruse through boutiques and antique stores, dine at delicious local eateries, visit the Riverbanks Zoo & Garden, or take a stroll along Riverfront Park and historic Columbia Canal. While there's plenty to do within the city, it's also conveniently located less than two hours from Charlotte and historic downtown Charleston, making it easy for snowbirds to explore other cities without having to drive too far.
55+ Communities Near Columbia
Other affordable active adult communities near Columbia to consider include The Ponds at Cobblestone Park, Executive Courtyards at Lake Carolina, and Lexington Villas.
6. Rocky Mount, NC
Population: 54,982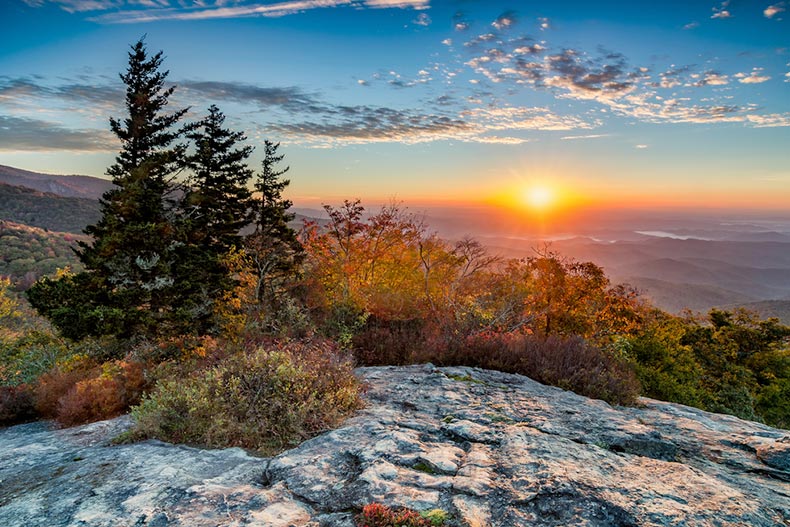 With a cost of living that's 24.2 percent lower than the national average, Rocky Mount is extremely appealing to snowbirds who want to find a great deal on a second home. The quaint town keeps residents busy with festivals, parades, and farmers' markets that happen year-round, and there are plenty of museums and historical sites to visit and explore.
Outdoor enthusiasts will appreciate the town's recreational options like the Tar River Trail that's perfect for hiking or biking as well as the water activities along the Tar River that range from bass fishing to paddling. Snowbirds who want to explore some of North Carolina's most popular cities while escaping the bad winter weather are in luck. The Triangle Area, which is made up of Raleigh, Durham, and Chapel Hill, is within an hour's drive of Rocky Mount.
7. Florence, SC
Population: 37,802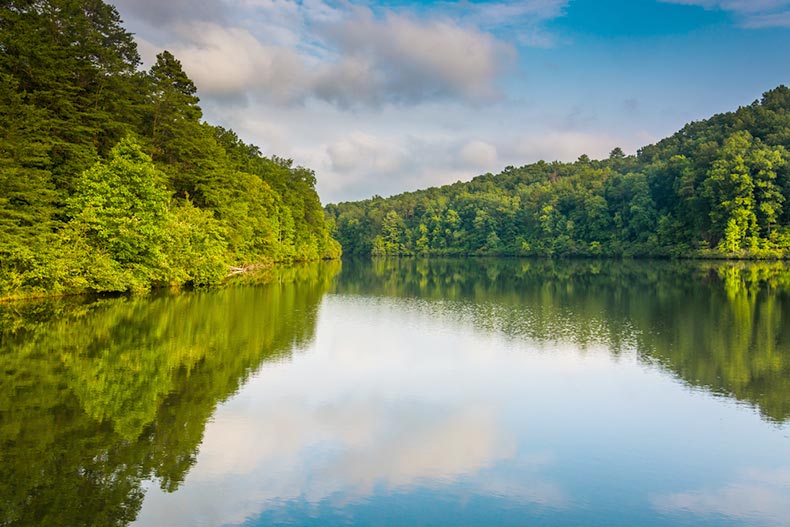 This small town's low cost of living, which is 17.1 percent lower than the national average, is a huge draw for snowbirds who are considering a winter move to South Carolina and want to find a deal. Florence's downtown area has a great collection of local shopping and dining options as well as a public art trail and farmer's market to enjoy.
For snowbirds who want to take advantage of being close to the coast, Myrtle Beach is about an hour and a half away from Florence. This gives residents the opportunity to take quick day trips to the beach, golf courses, or local shops in the popular vacation destination.
8. Sumter, SC
Population: 39,964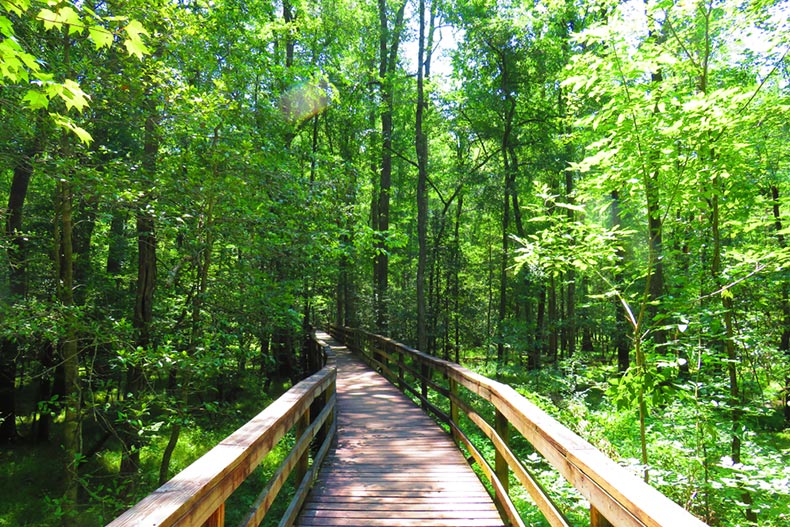 Out of all the affordable places to live in the Carolinas, Sumter sits at the top of the list with one of the lowest costs of living in both states—25.5 percent lower than the national average—making it an incredible option for snowbirds. Sumter is also jam-packed with festivals and activities that are sure to keep snowbirds social and active during their time down south. One of the town's most beloved festivals, Fantasy of Lights, takes place every winter for the entire month of December at Swan Lake Iris Gardens. There, visitors can take in the sparkle and beauty of over one million lights.
The downtown area boasts a variety of local eateries that range from barbecue and pizza joints to soda shops and sports bars. Sumter also features five museums, several college sports teams, five state parks, and five golf courses; there's absolutely no way to run out of things to do in the area. Several other cities are within two hours of Sumter (including Columbia, Charleston, and Charlotte), giving snowbirds a wide variety of easy road trip options.
9. Lumberton, NC
Population: 21,198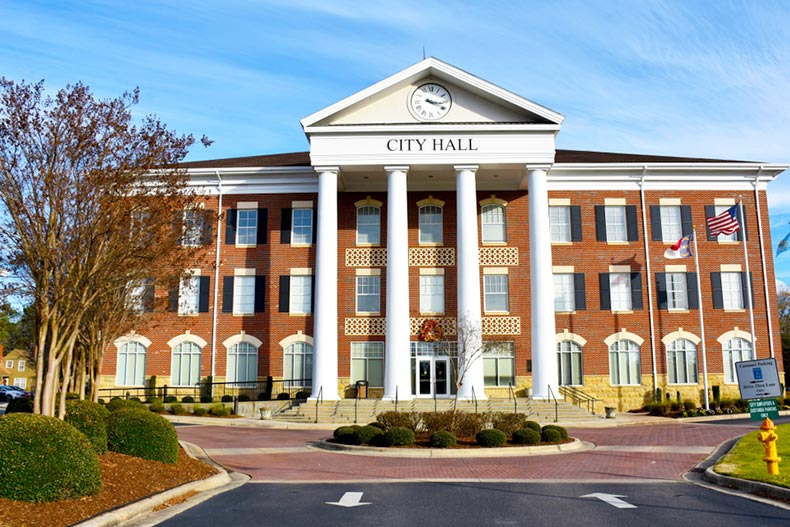 Situated right off of I-95, Lumberton is not only an extremely convenient destination for snowbirds making their way south, but the small town also claims the lowest cost of living in the Carolinas, with costs that are 26 percent lower than the national average. Lumberton's historic downtown is lively with a charming Riverwalk that residents can walk or bike along, plus snowbirds will find a vast selection of art galleries, retail shops, cultural and recreation centers, and restaurants within the town.
Looking for more to do to pass the time? There are also several parks, vineyards, golf clubs, and a historic theater in the area to explore.
10. Kinston, NC
Population: 20,659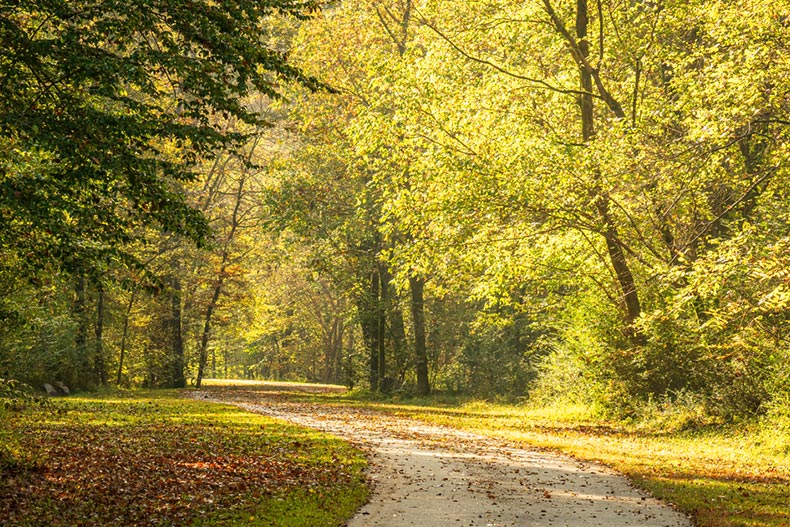 Kinston is another small town in North Carolina that draws in snowbirds with its affordability and low cost of living, which is 24.2 percent lower than the national average. It delivers a combination of value and affordability, plus a wide variety of activities and entertainment options to help the winter months go by easily.
Getting outdoors and enjoying mild winter temps is a breeze with Kinston's Riverwalk which follows along the Neuse River and takes walkers on a stroll through the town's Arts and Cultural District. There, you'll find everything from art galleries and public art exhibits to sculptures ready to be admired. Kinston also boasts a wealth of historic sites where you can take in a history lesson and learn more about the area.