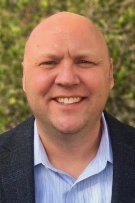 Chris Samuelson
Regency Real Estate Brokers, Inc.
Lic. #CA BRE 01320031Cr (CA)
Having grown up in sunny Southern California, Chris possesses a wealth of knowledge and insight into the fabric of this beautiful region. Chris loves sharing his personal insight into the benefits of living in Southern California with its wide array of opportunities for the active-adult lifestyle, all which create the feeling of being on vacation year-round.
I never bother with reviews, but in the case of The Samuelson Group, I simply must.
June 6th, 2018
As an individual who looked to my real estate professional for understanding the neighborhoods that would be perfect for my family, as well as the financial impact for financing t.
June 6th, 2018
T H E B E S T R E A L T O R P E R I O D is Chris Samuelson (and friends). You see I am skeptical, I always think realtors should not be trusted.
June 6th, 2018
Showing 1 - 3 of 15 reviews