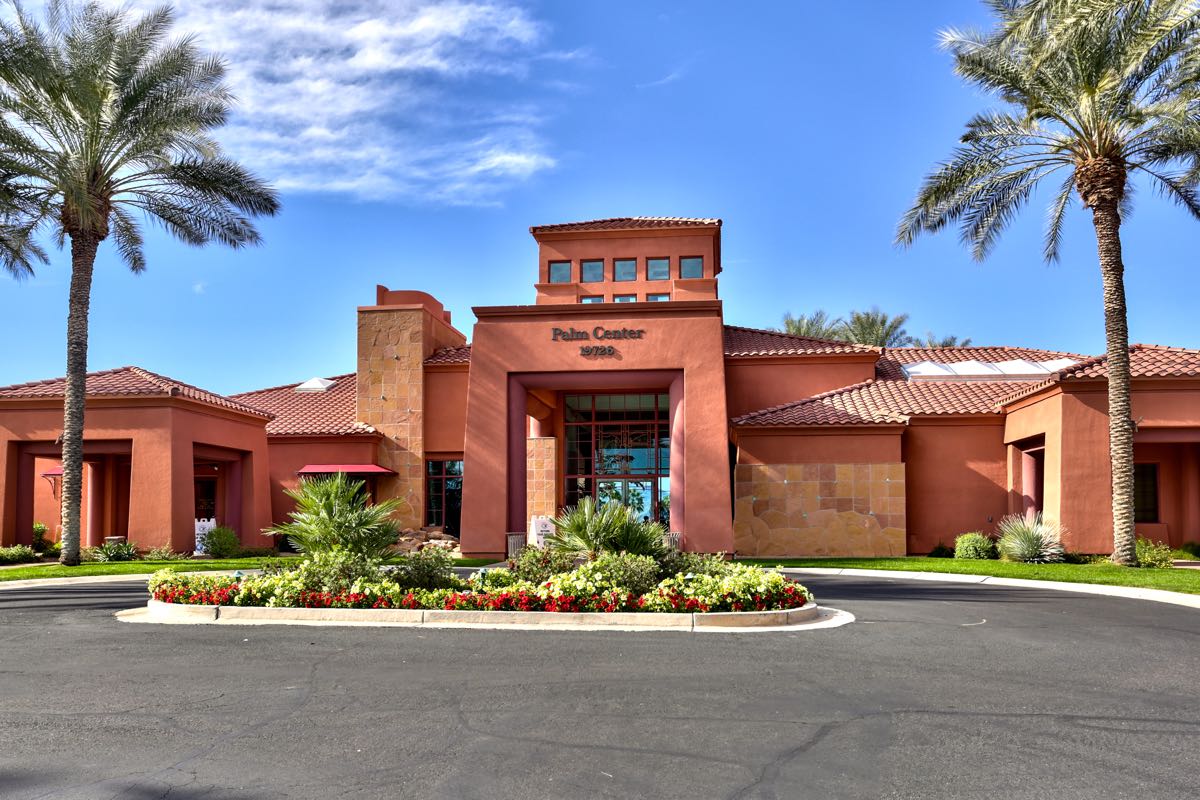 Several builders are developing age-restricted communities due to the increasing popularity of active adult living. Homebuyers who search for active adult communities will most likely start to notice that there are a few builders whose names come up over and over.
So we have created a list of the 10 Top Active Adult Builders to help you with your search. Please note, the builders listed below are in no particular order.
1. Del Webb
Del Webb is the leader in modern active adult communities and has become one of the most recognizable names in age-restricted communities. Since its opening of the original Sun City in 1960, Del Webb has built about 50 active adult communities in over 20 different markets.
Del Webb has been surveying Baby Boomers for nearly 20 years to better understand the outlook and thoughts of this generation. They have listened and adapted to Baby Boomers' needs and delivered what they seek in an active adult retirement community.
They understand that there is a diverse crowd to please and the needs of homebuyers continue to change as nearly 79% of Boomers foresee working in some capacity, even after they retire. Del Webb offers an assortment of 55+ communities throughout the country to help ensure that each and every Baby Boomer is living his or her own version of a dream lifestyle.
Del Webb continues to plan new communities around the country to help please active adults and retirees. Their most recent community, Del Webb at Mirehaven in Albuquerque, is set to have over 500 homes and will encompass all of the standard amenities designed for an active adult lifestyle. Other popular communities include Sun City Huntley, Sun City Texas, Sun City Grand, Sun City Shadow Hills, and Sun City Summerlin to name a few.
Rich architecture, modern décor, and 5-star amenities blend to create a welcoming atmosphere, certain to inspire on a daily basis. Del Webb provides a place where lives are enriched, neighbors become friends, old relationships are rediscovered, and personal interests are pursued in an elegant yet relaxed environment. Del Webb has great plans for the future and you are guaranteed to find low-maintenance homes in amenity-rich communities of all sizes in a myriad of locations.
2. Robson Resort Communities
Robson Resort Communities is another front-runner in 55+ communities. They pride themselves on providing a community with extensive clubs, activities, and amenities dedicated to 55+ homebuyers. To help you energize your body, mind, and spirit, Robson Resort Communities provides the amenities, programs and the personal support you need for holistic health and wellness conveniently located right where you live.
In addition, they have recently received several Gold Awards by the National Association of Home Builders' 50+ Housing Council including the 'Best 50+ Detached Home' at Robson Ranch Arizona, 'Best 50+ Sales/Marketing Event' at SaddleBrooke Ranch, and 'Best 50+ Lifestyle Program' at Pebblecreek. Robson Resort Communities offers six active adult communities in Arizona, which is more than any other builder in the state. They also have a community in Texas called Robson Ranch Texas.
Robson Communities encourages residents to realize their full potential as individuals and members of a community. Amenities are more than buildings, pools and fitness centers; they are invitations to make friends and explore new interests.
3. Epcon Communities
Although most Epcon communities aren't age-restricted, they offer quaint neighborhoods with low-maintenance homes, perfect for today's active adult homebuyer. They have several communities around the United States including Timbers Edge Villas, Oaks at Wildwood, Marrington at Cobblestone and Abbey Glen. Active adults who choose to live in an Epcon community will find a true small-town environment with a neighborly atmosphere where everyone cares about each other and about the community as a whole.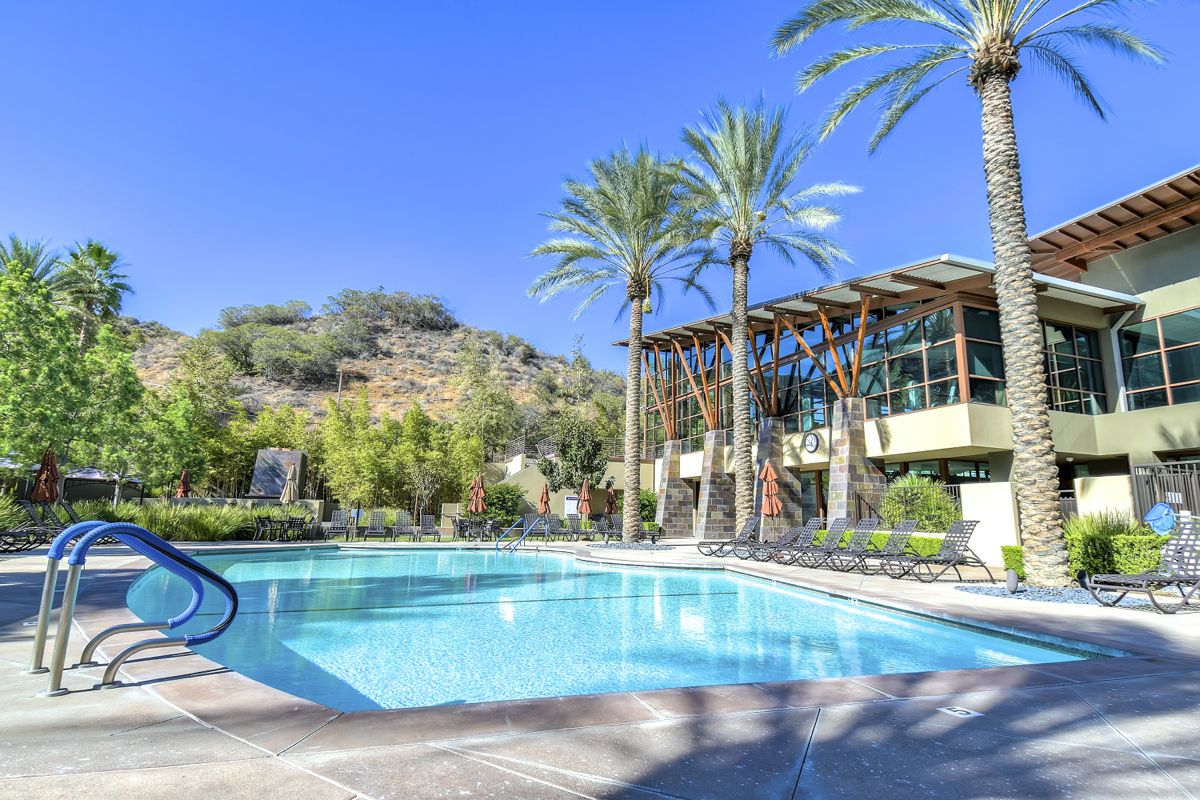 In addition to offering high-end resort-style amenities, Shea Homes are known for the environmentally-friendly features of its Shea Green Certified Homes.
4. Shea Homes
Shea Homes is an award-winning builder known around the U.S. for residential communities. Their Active Lifestyle Communities and Trilogy Communities brands are designed to meet the needs of older adults and offer a complete lifestyle package. Shea Homes feel that the most important amenity is the choice of lifestyle, whether the very low key or on-the-go. Regardless of which you prefer, there are classes and clubs that offer social events, travel, and special interest clubs.
Some of their great communities include Trilogy at Power Ranch, Trilogy Orlando, Trilogy at Lake Frederick, and Trilogy at La Quinta. Shea Homes continue to expand throughout the country and have plans to continue building in the future. Trilogy at The Polo Club and Trilogy at Ocala Preserve are two of their most recent communities. Living in a Trilogy community you will find resort-style amenities, quality homes with environmentally friendly features, and an attractive lifestyle for active adults with a zest for life.
5. Lennar
Lennar is another well-known builder notorious for their active adult communities that offer the best in low-maintenance and resort-style living. They have communities in several states including Arizona, Florida, New Jersey, Texas, Virginia, Nevada, Maryland, Colorado, and California. Some of their most popular neighborhoods include Greenbriar Stonebridge, The Meadows at Carolina Reserve, Heritage Bay and their newest community Victory at Verrado.
6. Taylor Morrison
While not all of Taylor Morrison's communities are age-restricted, all of them are designed to appeal to older homebuyers. With spectacular scenic beauty, resort-style amenities and appealing low-maintenance homes, active adult retirees are drawn to these neighborhoods. They have many popular communities as well as several brand new communities including Skyestone, Esplanade at Highland Ranch, Magnolia Landing, Heritage at Vizcaya and Bonterra at Woodforest. Taylor Morrison offers exceptional communities that are full of benefits.
7. AV Homes
AV Homes has built numerous 55+ communities including CantaMia, Solivita, and Vitalia at Tradition. They offer residents the opportunity to be a part of a community that cultivates well-rounded lifestyles. AV Homes' communities are private and intimate, yet set within a lively and luxurious setting that offers a myriad of social activities and upscale amenities to make your life complete. Encore at Eastmark and Creekside at Bethpage are two of their newest neighborhoods that opened this year.
8. K. Hovnanian
K. Hovnanian has been around for over 55 years and they are one of the first homebuilders to bring active adult communities to the East Coast. They pride themselves on building quality homes with resort-style amenities to provide residents with a desirable lifestyle. Their Four Seasons brand is typically recognized for catering to the needs of active adults. Some of their well-known communities include Four Seasons at Beaumont, Four Seasons at Gold Hill, Four Seasons at Lakewood, and Four Seasons at Silver Maple. K. Hovnanian has many exciting plans to open several new communities throughout the country, which include the states of Maryland, South Carolina, and Florida, to name a few.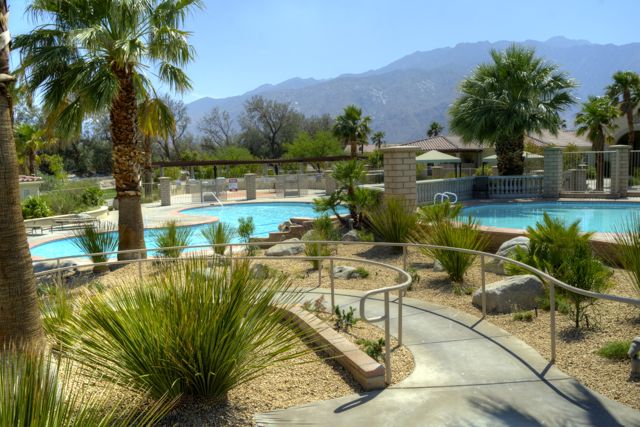 With its line of Four Seasons active adult communities, the company offers older adults a whole lifestyle including resort-style amenities and varied social opportunities.
9. GL Homes
GL Homes is known for building single-family residences that appeal to active adults and retirees. All of their communities are located in Florida and are crafted to incorporate the area's natural beauty while providing an exciting place to live. GL Homes is best known for Valencia Reserve, Marbella Lakes, Valencia Shores, Valencia Lakes, and Valencia Pointe. GL Homes started as a little, local builder and is now one of the largest in the nation.
10. Toll Brothers
Those familiar with Toll Brothers know that their communities and homes are designed with a strong attention to luxury and carefree living. Toll Brothers offers age-restricted and age-targeted communities throughout the East Coast and Midwest like Regency at Methuen, Heritage in the Hills, and Regency at Bowes Creek Country Club. With low-maintenance homes, and inspiring amenities and activities, Toll Brothers offers the perfect place to live greater than your age. These are just a few of the top active adult builders that offer desirable communities for Baby Boomers and retirees. If you are searching for the perfect dream home for retirement, it's a good idea to research the builder. Understanding their involvement and concept may help you picture life in one of their impressive communities.