There are so many active adult communities in Arizona that it can be hard to choose the right one for your needs. One community that rates highly is Mission Royale, though it often gets overlooked as it's not in Phoenix or Tucson.
Here are 5 things you need to know about Mission Royale.
1. Mission Royale is halfway between Tucson and Phoenix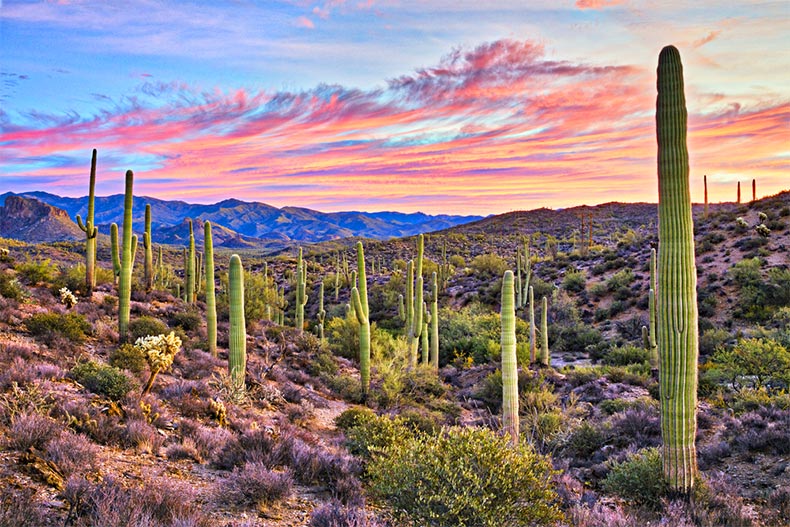 Mission Royale is located just off Interstate 10 (I-10) between Arizona's two largest cities: Phoenix and Tucson. Tucson is less than an hour's drive to the south, and I-10 passes within a few blocks of downtown. Downtown Phoenix is also easily reached in less than an hour from Mission Royale as is the Phoenix Sky Harbor International Airport.
It's under 20 minutes to the center of Casa Grande, and all the facilities you would expect in a city of about 60,000 people. In 10 minutes, residents will be at the start of Interstate 8 which takes you all the way to San Diego on the California coast, which is a five-hour drive.
2. Mission Royale is surrounded by desert… and history.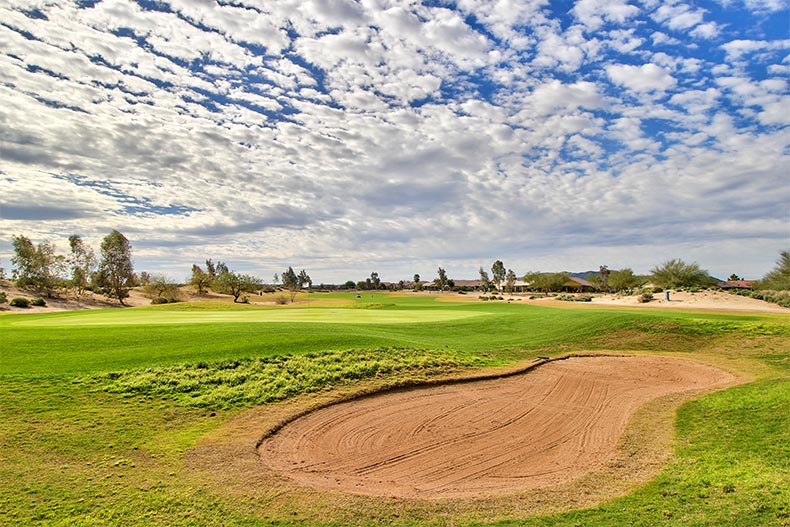 Despite its proximity to Arizona's two biggest cities and two interstates, Mission Royale is surrounded by lots of open land and dramatic desert landscapes. It stands in a flat plain, with mountains visible on the horizon. Halfway to Tucson alongside I-10 is Picacho Peak State Park, whose highest point is 3,374 feet.
This is also a historic part of the old west. Casa Grande was founded in 1879 as a mining town, and many historic buildings still stand, their story told in the Museum of Casa Grande. Much older is the Casa Grande Ruins National Monument, a group of buildings constructed by the local Hohokam people from about the 12th century onwards.
3. Mission Royale appeals to snowbirds.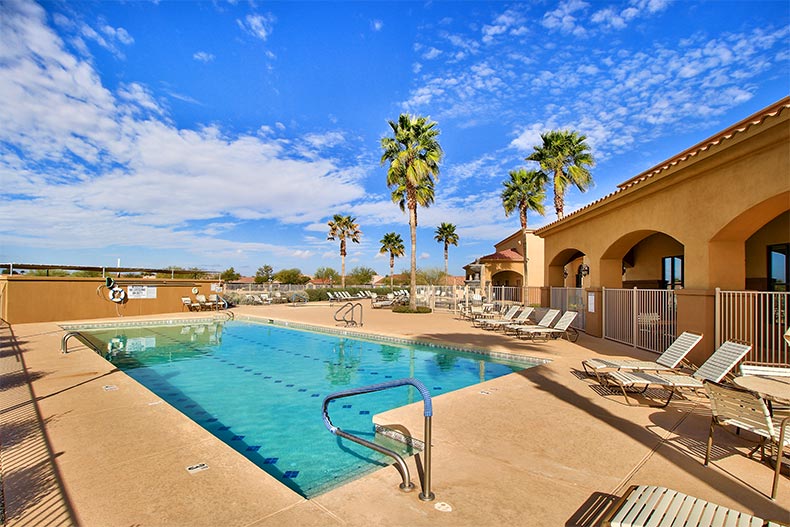 The whole of Arizona appeals to snowbirds, of course, but Mission Royale has a special attraction. Outdoor amenities that can be enjoyed, even in the winter, include tennis and pickleball courts, two outdoor pools, a spa, and hiking and biking trails. Indoor facilities include a 30,000-square-foot clubhouse, a ballroom, a library, a fitness center, an aerobics studio, a computer lab, a hobby and games room, and a restaurant.
4. Mission Royale offers affordable homes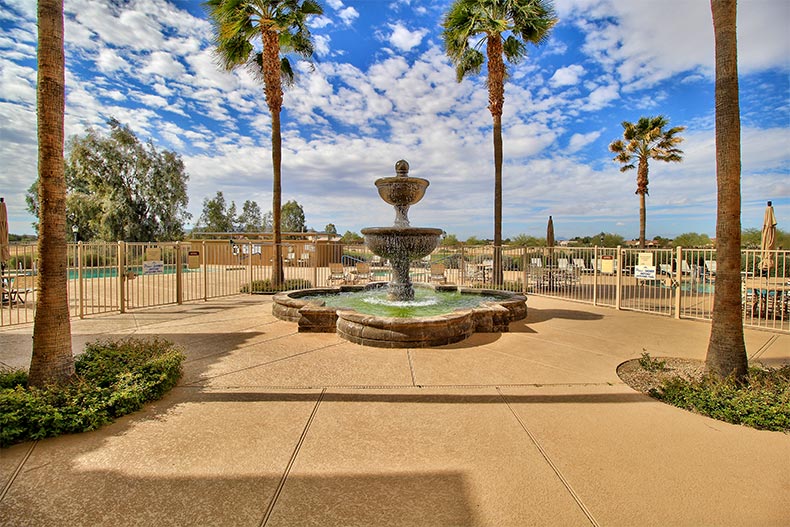 Active adult communities that are located in or close to cities tend to have slightly higher prices and property taxes, so if you're buying on a budget, it can pay to look at more distant communities like Mission Royale. This 55+ community has 1,292 single-family homes, and prices start in the high $100s. Even the largest homes are only in the mid $300s.
The smallest models here are 1,071 square feet and have two bedrooms, two bathrooms, and a two-car garage. These are the oldest homes that were built between 2004 and 2008. The largest models have 2,439 square feet with three bedrooms, a den, two-and-a-half bathrooms, and a two-car garage.
5. Mission Royale is one of the best communities in the U.S.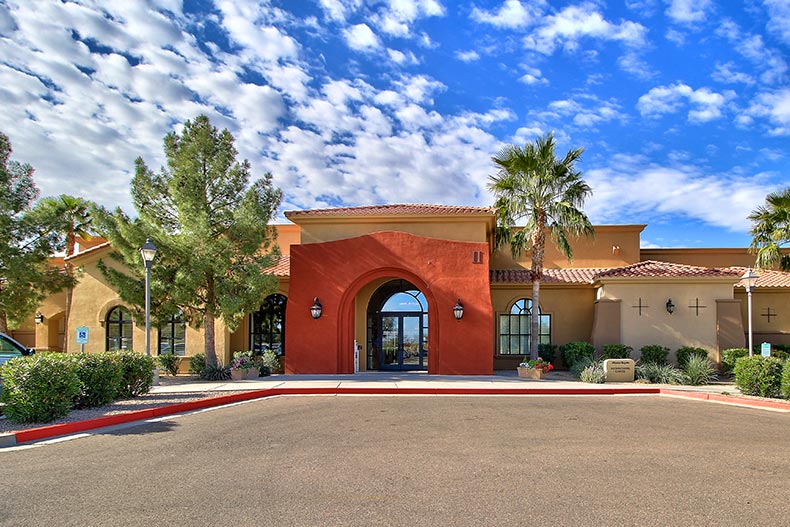 Mission Royale was on 55places' list of "The 55 Best 55+ Active Adult Communities of 2020." To compile the list, 55places looked at hundreds of 55+ communities across the country for their median home price, amount of homes sold in the last 12 months, the variety of home styles offered, the number of amenities offered, and how many clubs, classes, and events they host. On top of that, we looked at the surrounding area of each community and what they offered, including analyzing Gallup's Wellbeing Index.
Mission Royale came in at No. 13 on the list. One strong factor was the high number of very positive reviews left by residents, rating the community an average of 4.5/5. It's notable that many of the positive reviews were recent, praising the community for keeping up with the times, and in particular, complimenting the golf club and golf course for improving over the years.