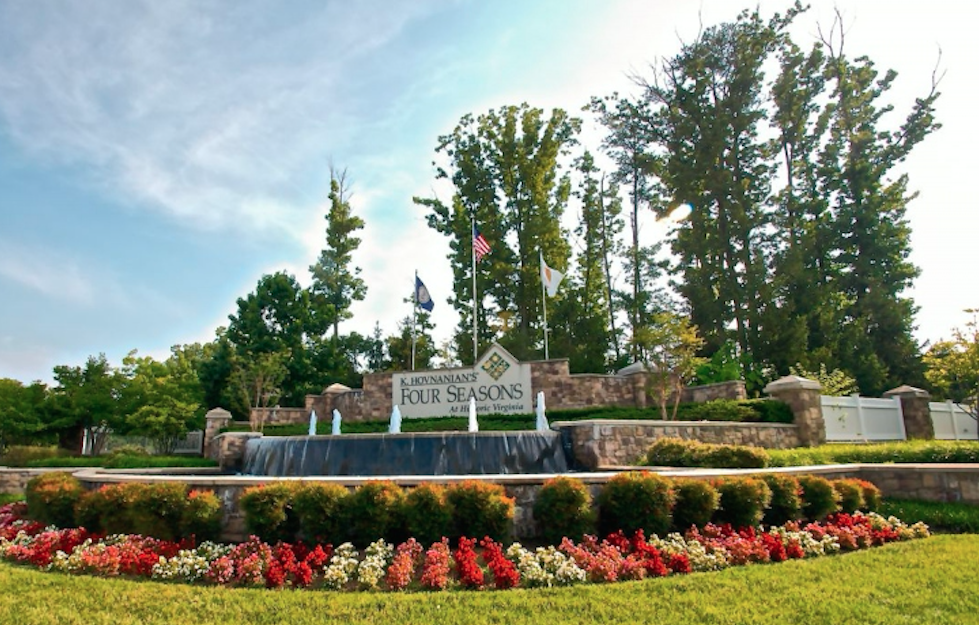 K. Hovnanian, a family company started in 1959, has grown to become one of the country's largest homebuilders. Their products specialize in ideal active adult lifestyles, and they've struck gold with their Four Seasons brand. With dozens of Four Seasons communities spread across ten states, K. Hovnanian's Four Seasons homes offer the height of luxury and relaxation for active retirees.
What makes the Four Seasons brand stand out in a sea of active adult communities? K. Hovnanian prides itself on offering a "resort-at-home" lifestyle, from comfortable homes to amenities fit for even the most luxurious of resorts. Four Seasons at Hemet, for example, is a sprawling Southern California neighborhood that features upscale amenities like an on-site beauty salon, movie theater, and bistro. Four Seasons at The Manor, nestled in Sun City, Arizona, features everything residents could want or need. This includes their very own outdoor amphitheater and a full bowling alley.
Because there are a wide variety of communities under the Four Seasons umbrella, the brand offers a similarly wide variety of home styles. Potential homebuyers can choose from spacious single-family homes with open floor plans, or opt for convenient and low-maintenance condominium units. The builder also offers garden homes, complete with easy single-level living and large owner's suites. Within these categories there are dozens of models and hundreds of options for customization, meaning you can truly build the unique home of your dreams in a Four Seasons community at almost any price point.
It's not just the quality home design and resort-style amenities that draw retirees to Four Seasons neighborhoods. These communities place a premium on promoting a truly active lifestyle for Baby Boomers, planning activities year-round to keep residents busy and happy. These are definitely the kind of communities where neighbors know each other and get together for meals or club meetings. There are groups for every interest, and if your particular interest isn't already represented, residents are encouraged to start their own clubs. Some favorites among Four Seasons include wine clubs and zen brush painting.
And the best part about K. Hovnanian's Four Seasons is that the communities are spread across the country. Whether you're looking for the warmth of retirement in California or Florida, or you want to stay close to grandkids near your hometown, Four Seasons has the perfect community for you. Other states include Arizona, Minnesota, Delaware, and South Carolina. Whatever climate or convenience you're searching for, there's a K. Hovnanian community perfect for you. Check it out and see why K. Hovnanian is one of the most popular active adult builders in the country.