Are you moving to a new 55+ community and want to decorate your home on a budget? If so, there are several ways you can do so without breaking the bank. Here are some tips specifically for retirees. Let's get you started on creating your new dream home on a budget.
DIY Techniques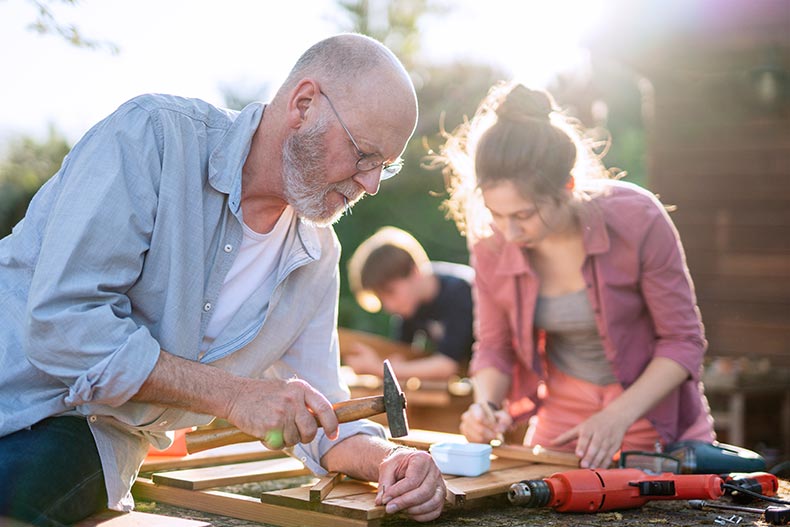 Sometimes you can make things cheaper yourself, especially if you aren't going to an expensive store for the pieces. You can design it the way you want. While DIY projects can quickly become expensive, if you're careful, you can have fun decorating on a budget.
Items you can make yourself include:
Trays using repurposed mirrors
Lights using jugs and Christmas lights
Switching out your lampshade
Rag runners using rag rugs
Use a wooden box to create a shelf for the bathroom
Add a piece of glass to a table and cover it with your favorite photos
Repurpose a ladder to serve as shelves or even a place to store blankets or coats
Create your own wallpaper using paint and a stencil
These are just a few ideas to get you started. Pinterest and Country Living are great places to gain ideas, although you should be aware it's easy to lose time looking at all the possibilities.
Estate Sales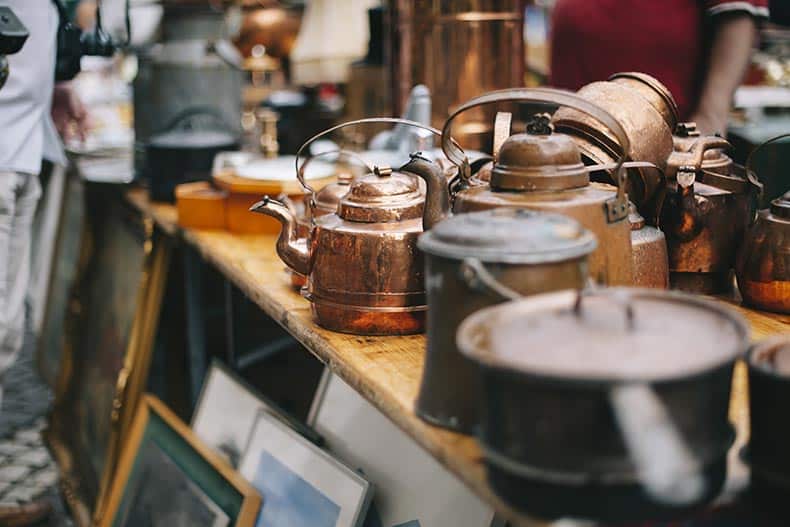 This is the perfect way to get some great furniture and art without spending a fortune. Even if it's not exactly what you want, it's always an option to have the furniture reupholstered to fit your current aesthetic. You can also find knick-knacks and other unique pieces that are no longer available in stores.
Paint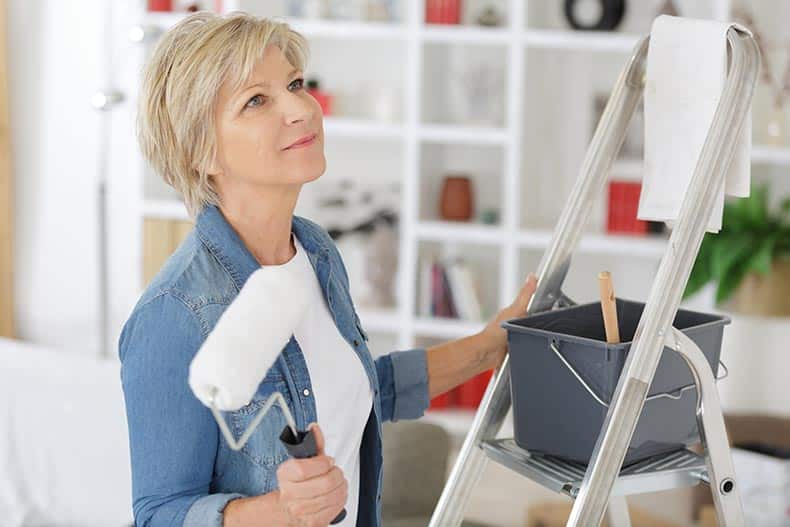 From painting doors to painting the ceiling, there are a number of ideas to keep you decorating on a budget. It can give your home a new, unique vibe that will make your neighbors jealous. You can ask others for advice on which colors would better suit your design dreams. This is especially true for your cabinets in the kitchen.
Holiday Sales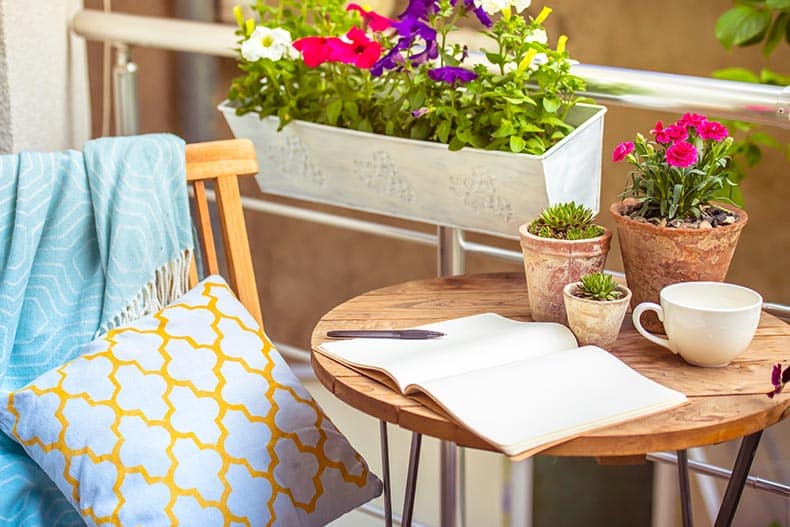 When items are full-priced, they can often be so expensive it's not really worth the money. Many businesses offer sales throughout the year, which really lowers the price.
Black Friday is probably the best time of year for super cheap prices. You can get some amazing deals during this time of year. The main problem is that the stores can be very crowded, and big-ticket items go quickly. If you want to get something, you have to get there early and may have to wait in a long line.
Cyber Monday is another option. Online retailers offer some amazing prices, and you can purchase items for much cheaper than you can at any other time of the year. Even better is the fact that you don't have to wait in line to do so. Your items will be sent to your 55+ community home in just a few days.
There are other holidays, such as Memorial Day, the Fourth of July, Labor Day, the day after Christmas, and more which will offer cheaper prices. Just watch the local sales paper, and find what you want.
Take Advantage of Natural Lighting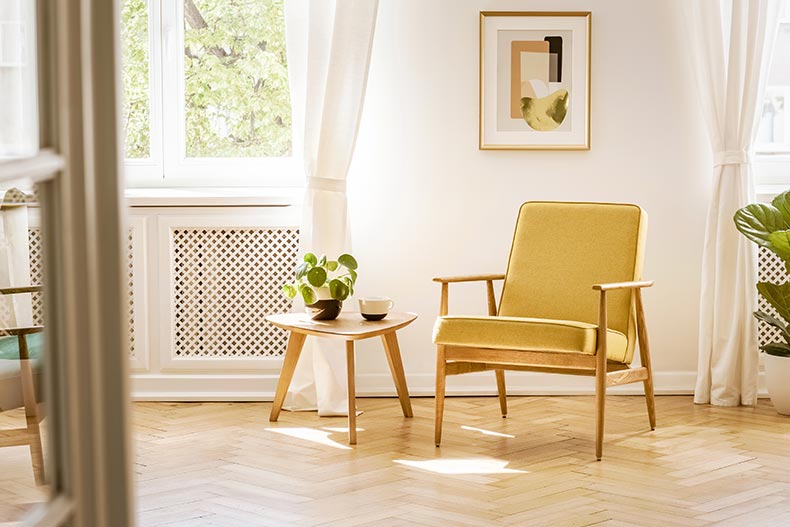 Many 55+ communities have gorgeous landscaping that can add a lot to the interior of your home as well. Simply make the most of your windows. Adding blinds that are easily opened and closed can allow you to enjoy the view without having to spend a ton of money.
Plants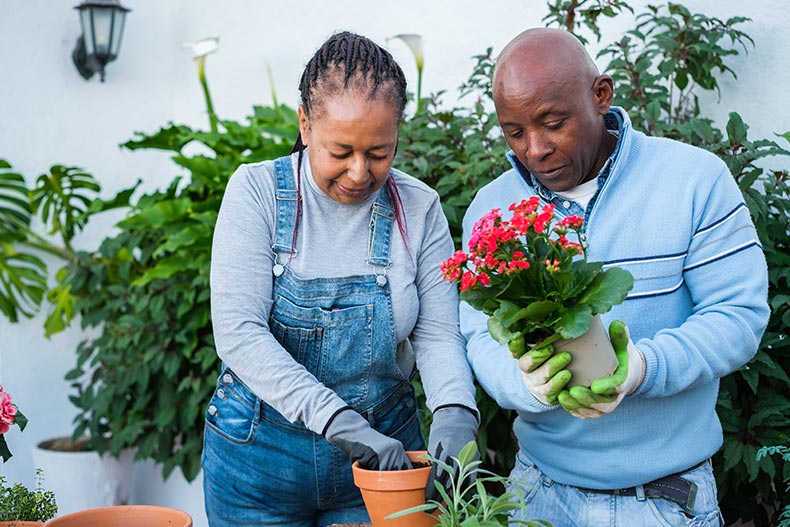 This is an incredibly easy and beautiful way to decorate your home. Several types of plants thrive well indoors, especially in the winter months, when things get a little too cold for them. For those who aren't great at keeping plants alive, try types of vegetation that are easier to handle, like cacti.
Create an Accent Wall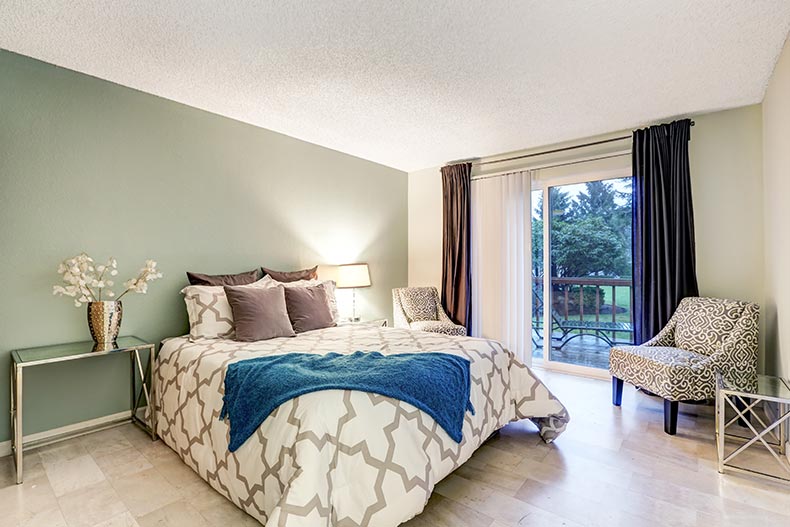 Do you dread painting and like the current color scheme of your home? If so, you can add an accent wall. This is where one wall is different from the others, which gives any room a new look. You can add wallpaper or paint it. Either way, you'll be shocked at what a difference an accent wall can make.
Throw Down a Rug
Why waste money investing in a brand-new floor when you can add a rug? These are very economical choices that can fit into any budget. You can choose from a wide variety of colors and styles. If you ever do decide to get your floors redone, all you'll need to do is roll up the rug, and move it to a corner until you're done.
Switch Your Shower Curtain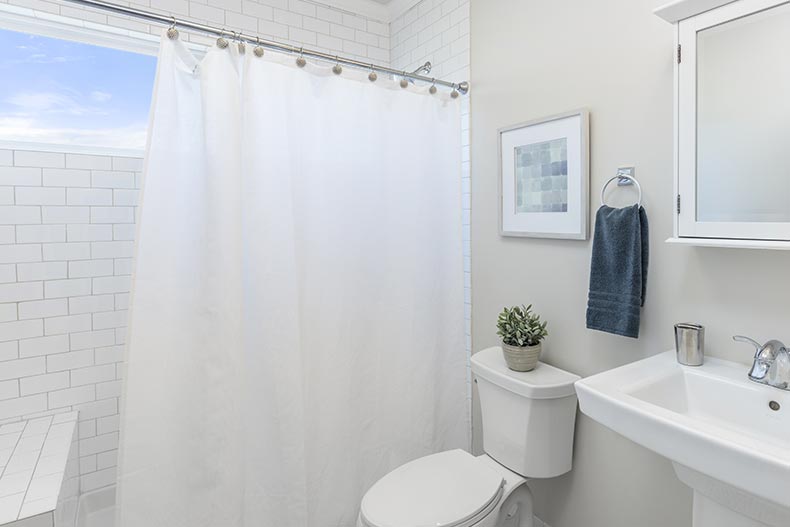 Redecorating the bathroom can get expensive quickly, but it doesn't have to. Simply switch your existing shower curtain out with something new. It will give the room an entirely new look, and you won't even have to do much. You can also switch out your soap dish, toothbrush holder, and trash can.
Shop Digital Downloads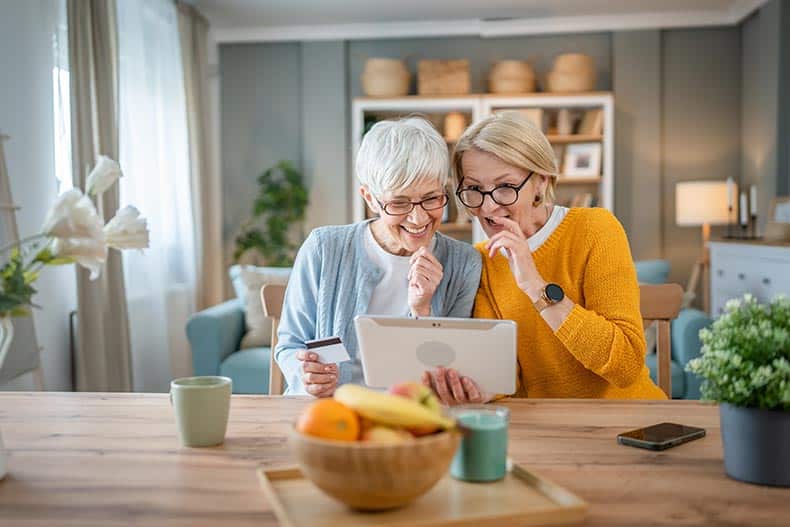 Who says you can only get gorgeous art from a gallery? With Etsy, there are tons of possibilities. Downloadable art is a great option when decorating on a budget. Simply search for what you're interested in, pay for it, and then print it out.
You can choose your own frame, and even tweak the picture if it's not exactly what you want. HGTV reports that one designer did this, and was able to use the money they saved by buying downloadable art to purchase a more expensive item that they really wanted.
Finding the Right Home for Your "Decorating on a Budget" Ideas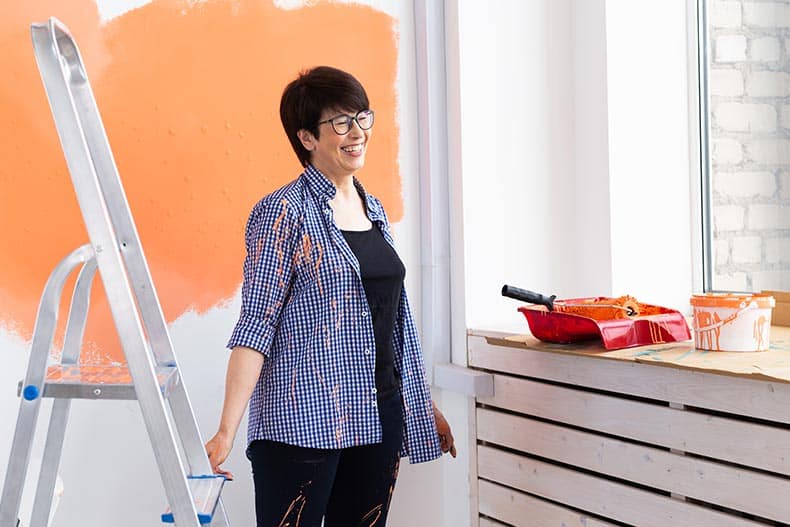 Do you have lots of ideas for how to best decorate your new home but have yet to find one? Our 55places real estate agents are some of the best in the business and will be more than happy to help you find your new home. All you need to do is tell them your budget, where you'd like to live, and any specific needs or wants you have. They'll be able to offer you a list of available homes and communities. Contact us today for more information.