Rental Homes
Looking for a home to rent in an active adult community? You are not alone. Many Baby Boomers and retirees would prefer to rent a home before they make a large investment decision. Others simply have no interest in buying and just want to find a short or long-term rental. Most potential renters fall into one of the following four categories: short-term rentals, long-term rentals, weekend getaways, and rent before you buy. Whatever your reason, we understand there are many people who are currently more interested in renting than buying. If you want to rent, please read the following information before inquiring about a rental home via 55places.com.
Short-Term Rentals (Less than 3 Months)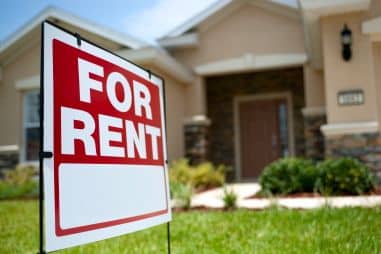 Looking for a short-term rental of several weeks to several months? Our agents do not assist with short-term rentals. Most active adult communities do not allow short-term rentals of less than 6 to 12 months. Additionally, most short-term rentals are not listed in the Multiple Listing Service (MLS) and therefore our agents are unable to assist in the search for short-term rentals. Furthermore, our agents are extremely busy assisting potential buyers, which allows little time to assist with short-term rentals.
Long-Term Rentals (6 to 12 Months or More)
Looking for a long-term rental and have no intention of purchasing a home? Some of our agents assist with long-term rentals. If you are looking for a long-term rental of 6 to 12 months or more and you are a qualified renter, feel free to ask our agents if they can assist you. Note that due to the fact that most active adult communities are primarily comprised of owner-occupied units, there are typically not as many rental homes available as there are in non age-restricted communities.
Weekend Getaways (Try-Before-You-Buy)
Interested in living in an active adult community for a weekend to see if you like it? Some new construction communities offer Weekend Getaway packages (i.e. "Try-Before-You-Buy" programs). This is a great way to try out the amenities, learn about the lifestyle, meet some residents and see what a community has to offer before making a purchase. There is a cost for these packages and it varies per builder and community. Typically, builders will refund some or all of the cost of the package if you purchase a home from them. If you are interested in a Weekend Getaway, our agents can help you arrange that with the builder. Please note this option is only available on some new construction communities. Resale only communities do not offer any type of Weekend Getaway packages.
Rent Before You Buy (Rent with Option to Purchase)
Are you seriously considering a purchase but need to rent before you commit to a purchase? We understand your need to test out a community to see if the amenities, homes and lifestyle meet your needs. There are typically two choices when considering this option. You can rent one home while you search to purchase a different home. Or you can find a home for sale that will consider a rental with an option to purchase during the lease or after the lease term expires. Be advised that it is rare to find homes for sale that will consider a rental with option to purchase because most sellers would rather sell their home than rent it.
If you are considering a new construction community, ask your agent about a "Weekend Getaway" program. If it is a resale only community, ask your agent if there are any restrictions on the length of term of a rental and find out if there are any short-term rental homes available. Again, keep in mind that our agents primarily work with buyers and sellers in these communities, but if you are seriously considering a purchase, most of our agents would be happy to help you find a rental while you consider your purchase decision.
Here are some other helpful resources: