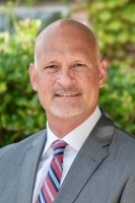 Keff Couch
Century 21 Bob Leigh & Associates
Lic. #S-49334 (MS)
Keff is everything you could ask for in a real estate professional. He has dedicated his career to helping others buy and sell property, and his expert knowledge is backed by a great desire to changing the lives of the clients he works with. He has bought and sold multiple houses of his own, managed properties for both himself and others, and also renovated properties.
We have worked with Keff for over ten years and he has been great to work with. He always responds quickly to his emails and phone calls.
April 25th, 2019
Keff Couch has assisted me in the purchase of three properties. These transactions went very smoothly.
December 15th, 2016
Keff was extremely helpful throughout the entire process of both selling a house and buying a new home! With his knowledge and experience, he was able to make recommendations that.
December 15th, 2016