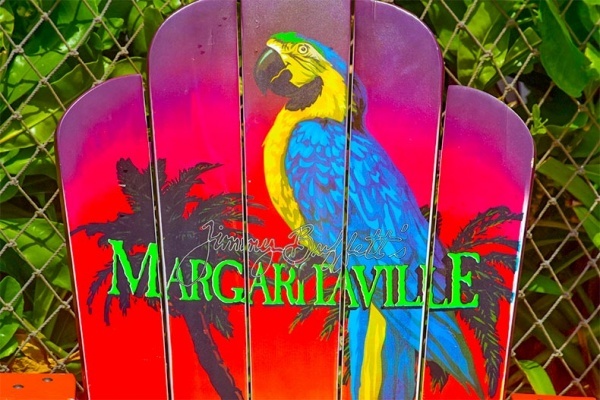 Active adult communities as we know them have been around since the 1960s. Sun City became the first 55+ community, setting the tone for the kind of amenities and lifestyle opportunities we'd come to expect from the experience.
Early Development
The Villages arrived in 1978 and shook up the industry once more, introducing a community that spans three zip codes, three counties, and over 20,000 acres. The industry has expanded and evolved since then but buyers always had a general idea of what to expect when they discovered a new active adult community.
When Minto Communities and Jimmy Buffett's Margaritaville Holdings introduced the world to the Latitude Margaritaville concept in 2017, it felt like a real fundamental shift in the way the active adult lifestyle could be presented.
Every community offers amenities and low maintenance living but this Daytona Beach community would offer a thematic lifestyle built around the world of Jimmy Buffett's music. It presented a world of possibility for further themes that fans could flock to, be they musical, pop culture, or historic in nature.
The first step in knowing if this was a new path forward for active adult communities was simple: If you build it, will they come?
More than 135,000 prospective buyers have registered on the Latitude Margaritaville website to date," said William Bullock, Minto's Latitude Margaritaville division president. "At our sales launch for Latitude Margaritaville Daytona Beach last November, more than 300 aspiring residents camped outside the sales center overnight to secure their home site, and our phase one is nearly sold out."
Since then, a second Latitude Margaritaville location has popped up in Hilton Head, South Carolina. The sales center opened in February and, according to Bullock, "sales also are surpassing our expectations." A third location on Florida's Panhandle was announced in May and is receiving "great interest."
The Sky's The Limit
Given how successful the concept has worked so far, it begs the question, how big can the Latitude Margaritaville brand get? Bullock told 55places.com that while the company doesn't have specific target numbers locked in, he would estimate they'll have "five to seven" communities announced within the next few years and "seven to ten" communities planned out in the long term.
Up until now, Minto has exclusively created planned communities, Margaritaville and otherwise, in South Carolina and Florida. While opportunities still exist to grow in those states, surely the plan is to expand beyond them and reach Parrotheads who might be looking for the Latitude experience elsewhere.
"We took the opportunity to ask those registered for Latitude Margaritaville information where in the U.S. they would like to live in a Latitude Community," said Bullock. "Not surprisingly, they answered with some very well known locations, and not all of them are coastal. We are actively pursuing those locations."
One of those locations led the company to the Panhandle due to an interest in a community touching the Gulf of Mexico. Dubbed Latitude Margaritaville Watersound, that location "opens up Texas and points further west as feeder markets."
Future Themes for Latitude Margaritaville
Of course, while Buffett's fanbase is far-reaching, there is a limit to the number of people who know the lyrics to "Cheeseburger in Paradise" by heart. Minto is sure to come up against a point where the themes and references don't have the same effect as they would for a true Parrothead. In that case, how does Minto sell a community called Margaritaville to a person who isn't a fan of the song "Margaritaville?" According to Bullock, it's simply about touting what Latitude Margaritaville is about.
"While many of our homebuyers are Jimmy Buffett fans, more than 75 percent of those registered on our website have not previously visited the Margaritaville website. The common threads that tie our buyers together are the Margaritaville-inspired lifestyle appeal; an interest in living in a master-planned community for those 55-and-better that offers world-class, resort-level amenities; quality, low-maintenance homes; accessibility to area amenities, and the opportunity to live in a community that is designed to encourage socialization with neighbors."
Because of the success of the Latitude Margaritaville communities, it also makes you wonder which theme, if any, might be next? If there is a Beatles-themed community ("Strawberry Fields") or a Star Trek-themed community ("Enterprise Estates") on the horizon, it won't be Minto who builds it.
"We have an exclusive license to provide active adult living communities with Margaritaville throughout the U.S.," said Bullock. "We have been approached by other groups trying to jump on the icon-themed community bandwagon but none of them bring the lifestyle authenticity that can compare to Margaritaville, food, fun, music, and escapism."
Whats Next?
So what's next for Minto and Margaritaville? The Hilton Head community is holding its grand opening on June 30, introducing nine model homes, the Lake Latitude Club, and hosting a street festival with a live band, games, food, and giveaways. Meanwhile, ground will be broken on the Watersound location in early 2019 with sales starting in early 2020. Bullock told 55places.com that more announcements will be coming soon and, given the success of the brand so far, we have no doubt it will continue.
Make sure you're getting more content like this by following 55 Places on Facebook, Twitter, and Instagram.