Naples is quickly becoming the place to be for anyone hoping to relocate to Florida's Gulf Coast. There's fine dining, lots of shopping, plenty of golf, and of course the warm waters and stunning beaches just minutes away. The city is right off Interstate 75, making it an easy base from which to explore other parts of the state, whether the intention is to travel north to Tampa and Orlando or south to Miami.
New construction homes are more popular than ever, with buyers appreciating the ability to choose their model and select their desired finishes and fixtures. Active adult buyers looking for new construction homes in Naples, Florida will want to consider these five communities.
Low $400s – Low $4Ms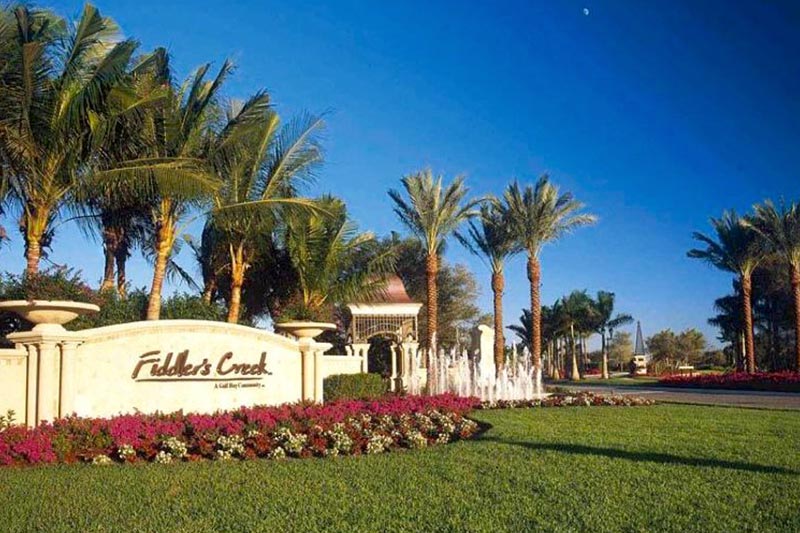 For almost every amenity available and the comfort and security of a master-planned community, the new construction homes at Fiddler's Creek may be the ideal spot to look in Naples. There are no age restrictions, and the community has 6,000 single-family and attached homes. Buyers can explore dozens of models and floor plans within 12 different collections. Homes here are spacious, ranging from 1,649 to 4,246 square feet.
The villas have several buildings with four or eight homes per structure, providing plenty of privacy and space for those who prefer attached homes. Single-family homes vary in sizes and are constructed by multiple builders. All homes include flex space to be used as a den or an office, attached two-car garages, and private outdoor space.
Amenities at the Club & Spa at Fiddler's Creek require a membership. Homeowners who belong enjoy a clubhouse, fitness center, spa, steam room, pools, tennis, and private restaurants. Residents who enjoy wandering around outside will enjoy walking trails, bike paths, and nature preserves.
Mid $100s – $6M +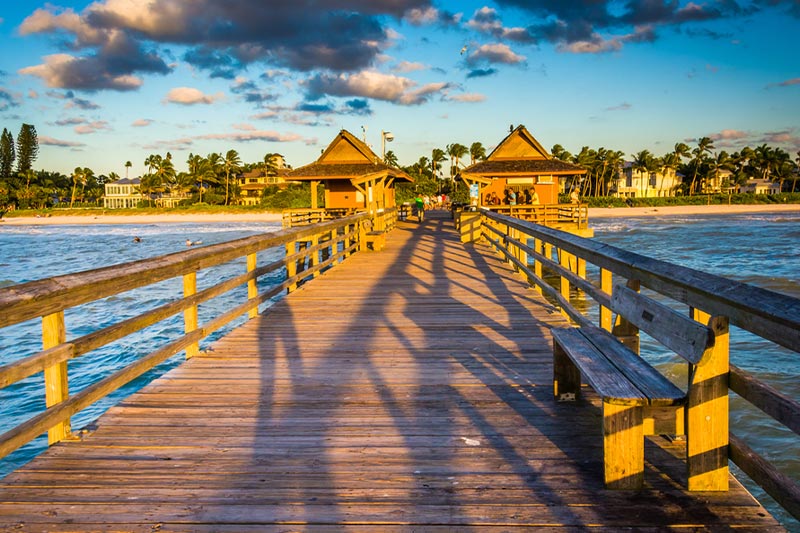 Starting at a reasonable price point, new construction homes can be found at Moorings, a community of single-family homes and condos that has been around since the 1950s. Condo homes for sale have 798 to 4,653 square feet, with one to four bedrooms and up to five-and-a-half bathrooms. Single-family floor plans offer 1,419 to 6,107 square feet. There are three to six bedrooms, two to six-and-a-half bathrooms, and an attached two to four-car garage.
The Moorings Country Club is located within the community and available to homeowners for membership. There are additional associations and organizations welcoming new residents who want to access specific amenities as well. These amenities include a community beach, accessible waterways for boating, and fishing areas. The country club includes an 18-hole golf course.
Mid $300s – Low $2Ms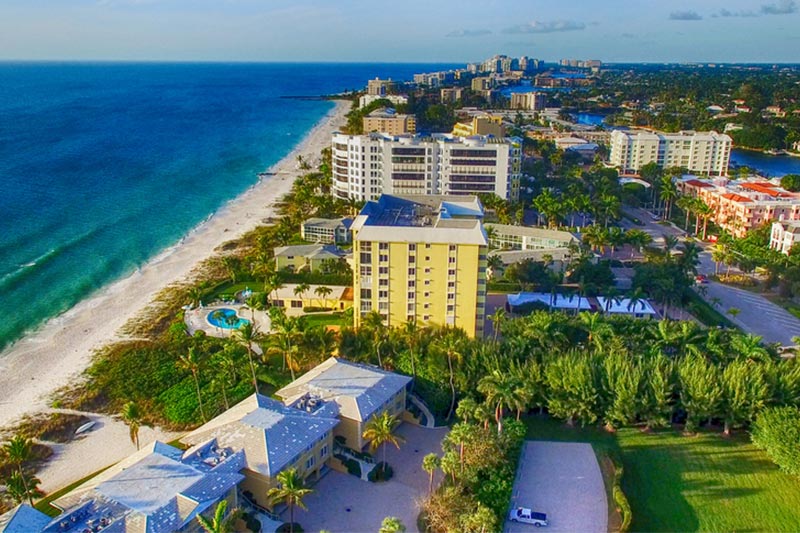 Vineyards is a gated Naples community with two golf courses and a variety of amenities. The community offers a 70,000-square-foot clubhouse and a neighboring park that includes softball fields, community center, game rooms, soccer fields, basketball courts, and other amenities. Vineyards is known for its tennis facility, which includes 12 courts, a pro shop, and a roster of classes, private lessons, and tournaments.
The community has 40 separate neighborhoods, where buyers will find condominium buildings, attached coach homes, and single-family homes for sale. Condos are in mid-rise buildings with elevators. The homes have spacious floor plans with 1,772 to 2,245 square feet. New construction coach homes are in six models with 2,077 to 3,282 square feet, and the single-family homes are available in five floor plans, starting at 2,626 square feet and going as large as 4,242 square feet. Condos and homes all have two to four bedrooms and two to four-and-a-half bathrooms.
Vineyards is located in North Naples, a desirable area of the city with preserves, parks, white-sand beaches, and great restaurants, wine bars, and breweries.
Low $500s – High $2Ms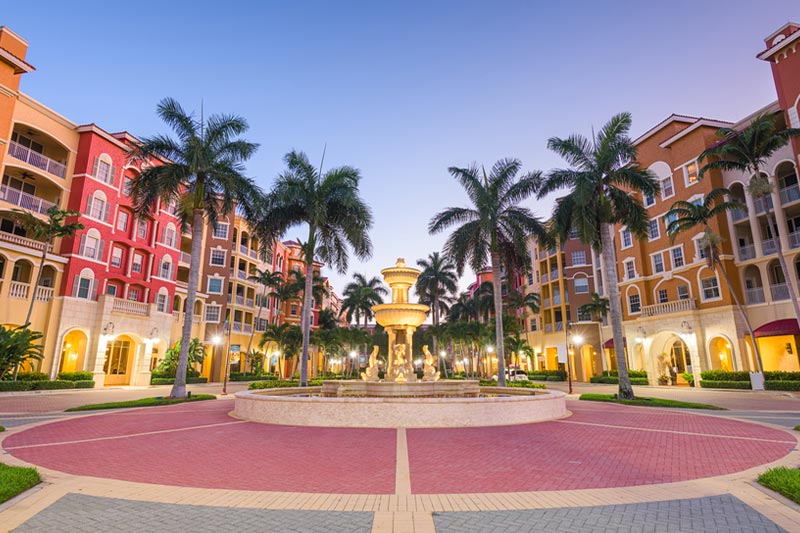 New construction homes for sale are available at The Isles of Collier Preserve, a gated community that began construction in 2014. Attached villas and coach homes have 1,565 to 2,960 square feet with two or three bedrooms, two or three bathrooms, and an attached two-car garage. Single-family home floor plans offer 2,016 to 4,327 square feet, two to four bedrooms, two to four-and-a-half bathrooms, and an attached two- or three-car garage.
Amenities, social events, and special occasions start at The Isles Club, where there's a restaurant, fitness center, and a sprawling pool with plenty of seating around the large patio. Biking trails and outdoor workout stations are available throughout the neighborhoods, and there's a place for kayak launches on the Cypress Waterway.
The Isles of Collier Preserve is less than five minutes from Downtown Naples, providing great opportunities for residents to enjoy art galleries, local boutiques, and some of the best restaurants in Florida.
Additional Communities: