Retiring to Florida doesn't require a plus-one. If you're a single person who is ready to start on your life's next chapter, there are several cities you may find especially welcoming.
55places.com looked at over 29,000 cities designated by the most recent census data, focusing specifically on major areas with a population of 20,000 or greater. We then broke down each area by how many single or unmarried people made up the total population. Additionally, we added in the median price-to-income ratio from the census data to target areas where you can reasonably afford a home. From that data, we curated this final list.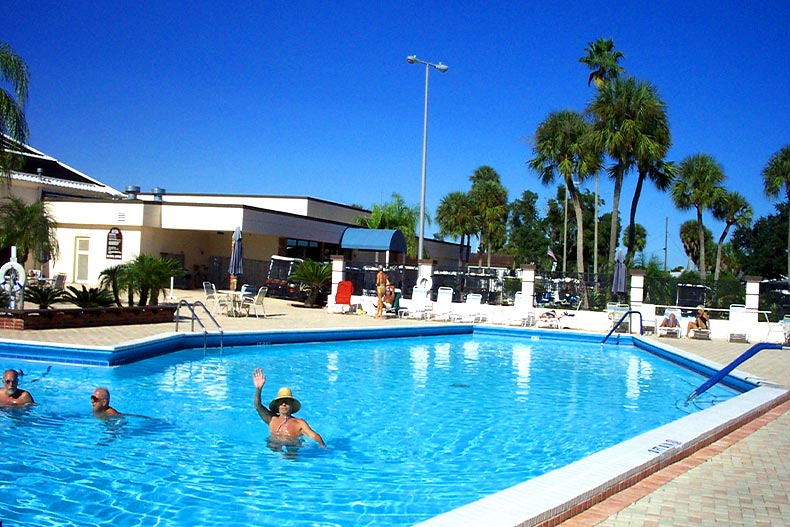 Sun City Center is south of Tampa, and it has two sizable 55+ communities outstanding for singles interested in bus trips, dinner dances, golf tournaments, and bowling leagues.
The first community is named for the city. Sun City Center is an active adult community with 9,500 single-family and attached homes selling from below $100K to the mid $500s. The golf cart-friendly streets include stores, shops, restaurants, and even a hospital. There are also multiple clubhouses, a number of swimming pools, and walking trails.
Across the street is Kings Point, which has over 5,000 of its own single-family homes, condos, and attached villas. These homes range in price from the low $100s to the low $300s. Kings Point is a great community for single adults because of the more than 200 clubs and groups.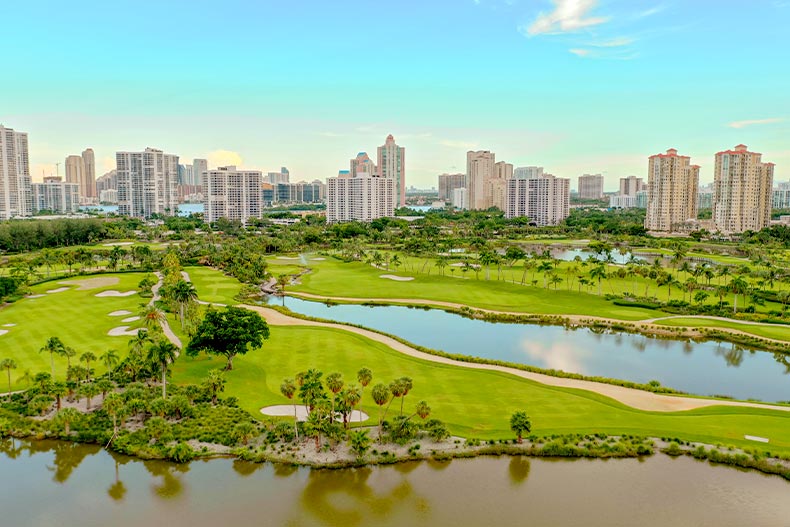 Active adult singles hoping to live near the water on Florida's Atlantic coast will want to consider the communities in Aventura. Half an hour from Miami, residents can enjoy all the culture, dining, and travel opportunities of the area without the traffic, crowds, and noise. Aventura is close to some of the other hotspots for singles on this list. Three active adult communities are especially popular in Aventura and well-suited for singles.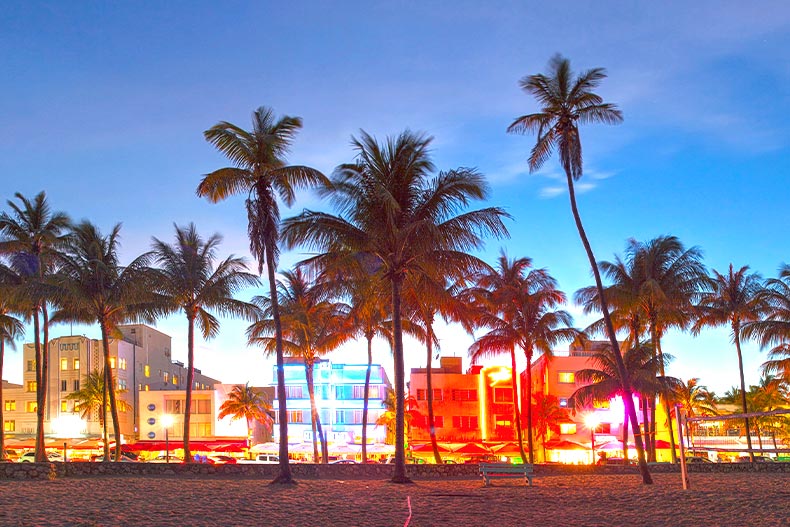 Possibly no other city glamorizes the single lifestyle like Miami Beach. It's hard not to imagine the vibrant nightlife and restaurant scene along the historic A1A coastal stretch. There are also vintage shops, The Art Deco Museum, and the Museum of Contemporary Art.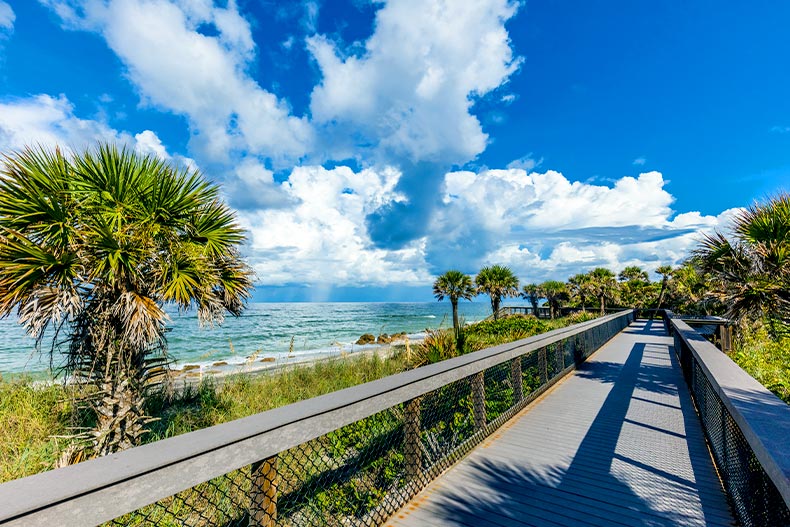 On the southern Gulf of Mexico coast and famous for its sunsets, Venice is an excellent place for singles to settle when thinking about retirement. From the famous fishing pier to the outstanding shelling to the calm Gulf waters that stay warm all year long, it's especially well-suited to active adults who love the outdoors.
Where to live in this sun-speckled city? Some ideas: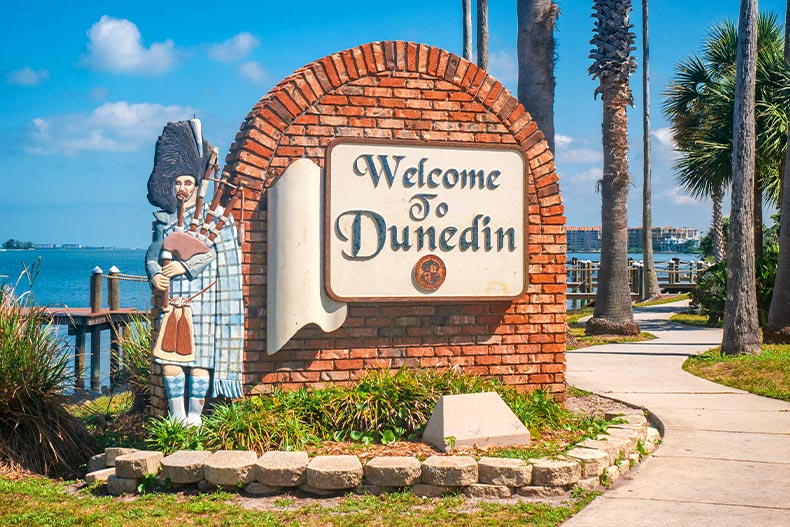 Eleven active adult communities can be found in Dunedin, and that's only one of the many reasons it's a popular spot for retirement-age singles. There's a lot to love about this tiny coastal town on the central Gulf Coast, from the Honeymoon Island State Park to the Dunedin Fine Art Center.
Here is a sample of the amenity-rich active lifestyle communities in Dunedin: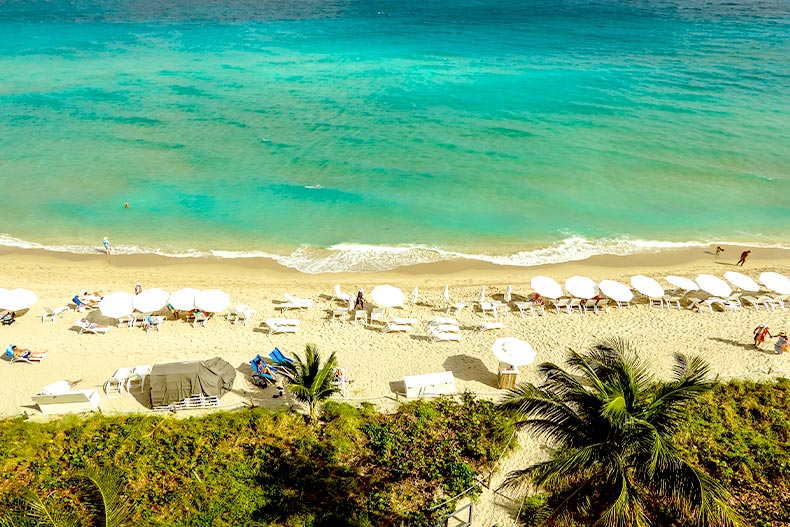 We're back on the southern Atlantic coast in Hallandale Beach. This hotspot for singles is close to Miami and Fort Lauderdale. This city has casinos, beaches, high-quality restaurants, and plenty of water-related activities to recommend, including deep-sea fishing, surfing, and sailing. Golfers will want to play at The Diplomat Golf Resort & Spa or nearby Turnberry Isle Country Club.
Several active adult communities have landed in Hallandale Beach, including: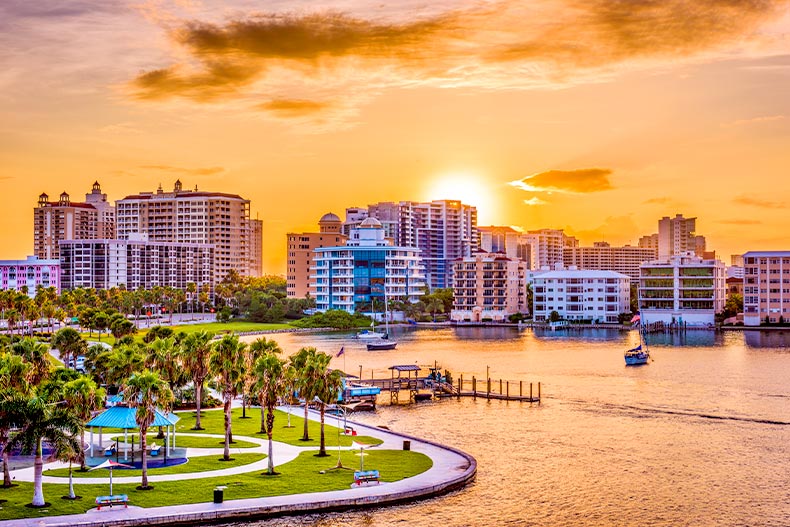 Sarasota real estate development has recently been booming to meet the growing demand. Single active adults will want to consider this area, with its lovely, white-sand beaches at Siesta Key, incredible shopping and dining opportunities Downtown and around Armands Circle, and amazing art available at the Ringling Museum and Marie Selby Botanical Gardens.
More than four dozen active adult communities can be found just in the city of Sarasota. Here are a few: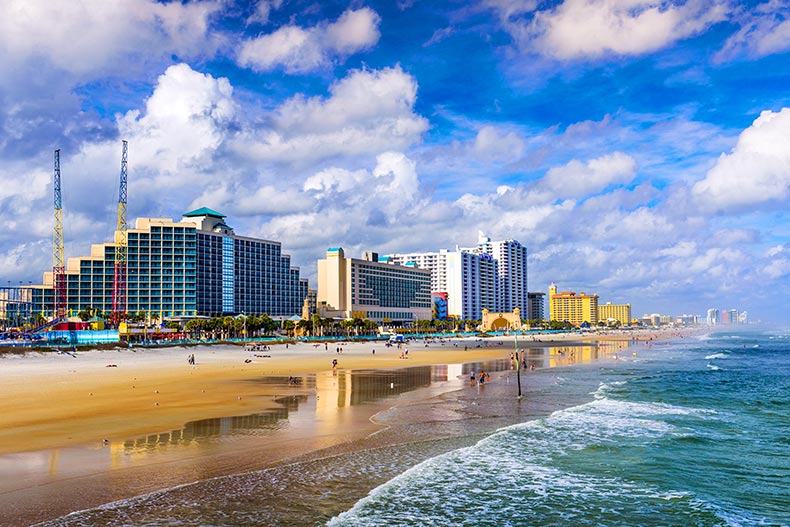 Daytona Beach is home to the Daytona International Speedway, lively boardwalk, and miles of beaches. This city is ideal for singles who love water, golf, dining out, and dancing. A popular Daytona 55+ community is Latitude Margaritaville, a Jimmy Buffett-inspired community that has a private beach resort with its own shuttle to and from the community. Homes are priced in the $200s to the $500s.
That's not the only option in Daytona Beach. Active adult singles can also consider Pelican Bay, a gated golf community with single-family and attached homes in the $100s to $600s range.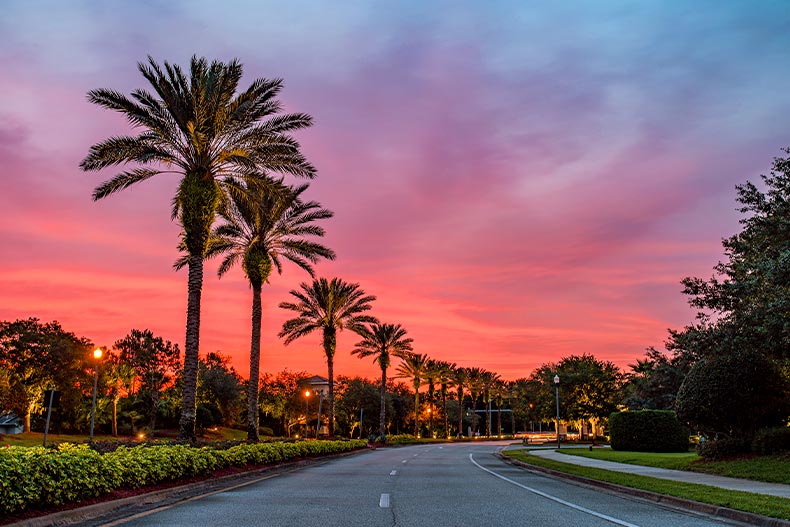 Not far from Daytona Beach is New Smyrna Beach, a popular spot for surfers. Huge waves, lots of sunshine, and tiki bars throughout this coastal town make it a great option for current or future Floridians who are single. Here are eight great active adult communities that will keep residents busy and socially engaged.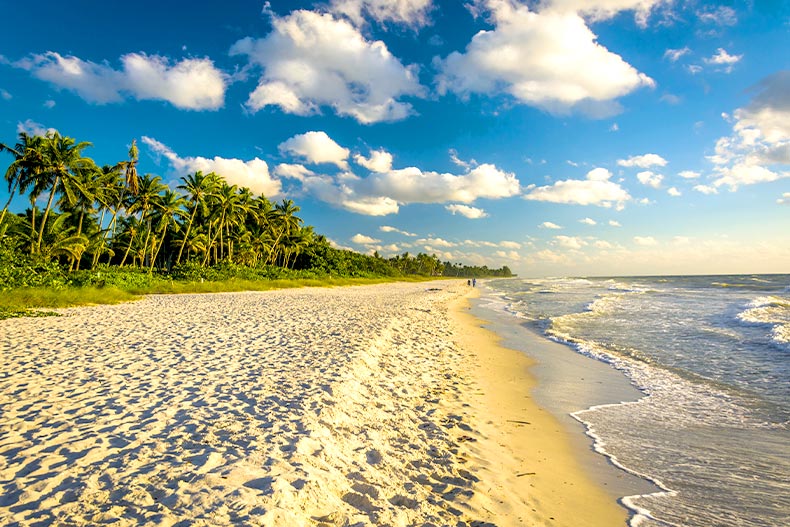 Naples is on Florida's west coast along the Gulf of Mexico and full of possibilities for singles who want to retire in Florida. There's a great shopping scene, high-end restaurants and wine bars, and a number of gated communities that offer residents everything from spa services to on-site entertainment.
House hunters will have nearly 70 active adult communities to consider when eyeing Naples for their new home. There are gated neighborhoods, master-planned communities, and condo communities with low-maintenance living.
Two 55+ communities stand out, especially if you're single. The first of these is Valencia Trails, which offers single-family homes from the $400s to the $900s, dance and yoga classes, and recurring card games and tennis tournaments. There's also Riviera Golf Estates, where homes for sale are reasonably priced from the $100s to the $300s. Residents enjoy an 18-hole golf course, a fitness center and pool, and even more amenities and activities.