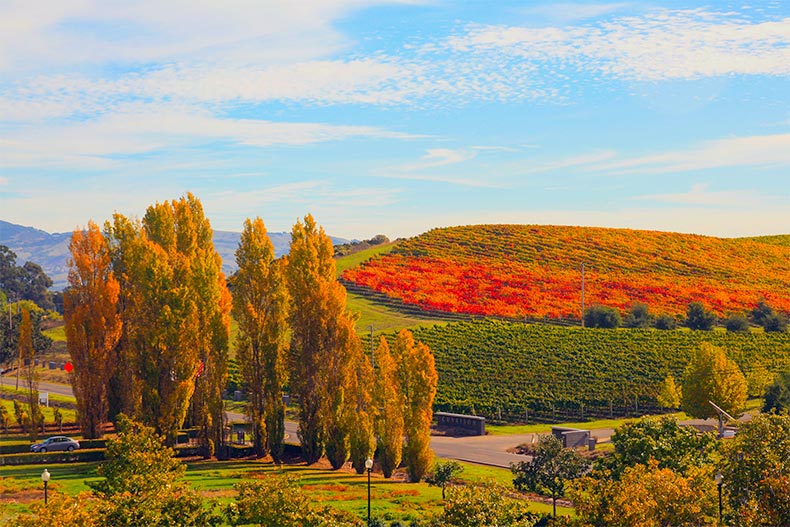 With pleasant weather all year and miles of beautiful coastline, California is a paradise for active adults. The Golden State offers everything from small desert communities, thriving urban cities, and coastal villages, making it an attractive option for those seeking diversity.
While California is known for its higher prices, there are a number of active adult communities in this state tailored to a wide range of budgets. From the desert to the coast, we're exploring some of the best places to retire in California.
The Inland Empire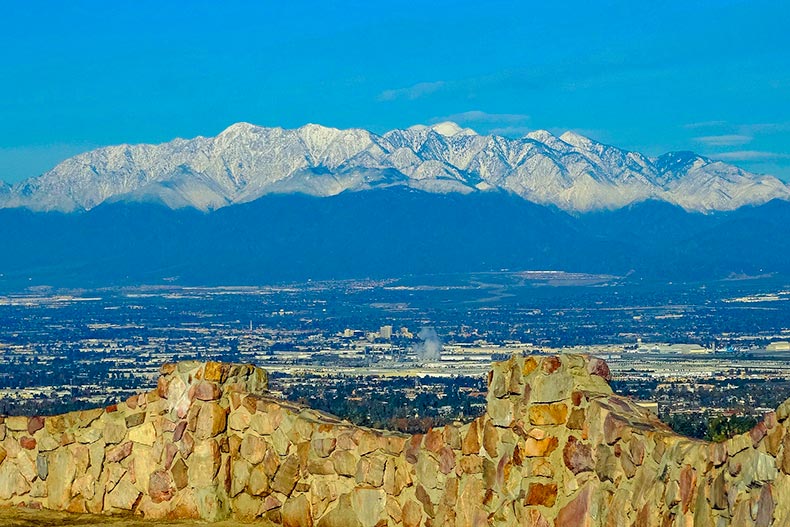 The Inland Empire is a large area in Southern California encompassing San Bernardino and Riverside counties. From desert towns to more upscale metropolitan areas, the Inland Empire (known locally as the "IE") has a wide range of communities that appeal to active adults with diverse needs and preferences. Popular cities in the Inland Empire include Riverside, Rancho Cucamonga, San Bernardino, Moreno Valley, Ontario, and Victorville.
The area is known for its Mediterranean climate and relatively affordable housing, especially when compared to most of Southern California. The Inland Empire is also unique in that it offers access to both outdoor recreation and big-city attractions. Locals in the IE can easily take day trips to hike through mountain trails or explore desert landscapes.
One of the most popular hiking spots is Mt. Baldy, which is the highest summit of the San Gabriel Mountains. Hikers who reach the summit are treated to views of the surrounding cities, deserts, mountains, and even the ocean on a clear day. During winter months, the local mountains are also popular destinations for skiing and snowboarding.
The IE's convenient location in Southern California makes it fairly easy to access Los Angeles, Orange County, and the beach areas. In terms of entertainment options, there are many venues in the area that attract big-name acts throughout the year. The IE also has abundant shopping options and high-end outlet malls.
Nearby Communities
San Diego County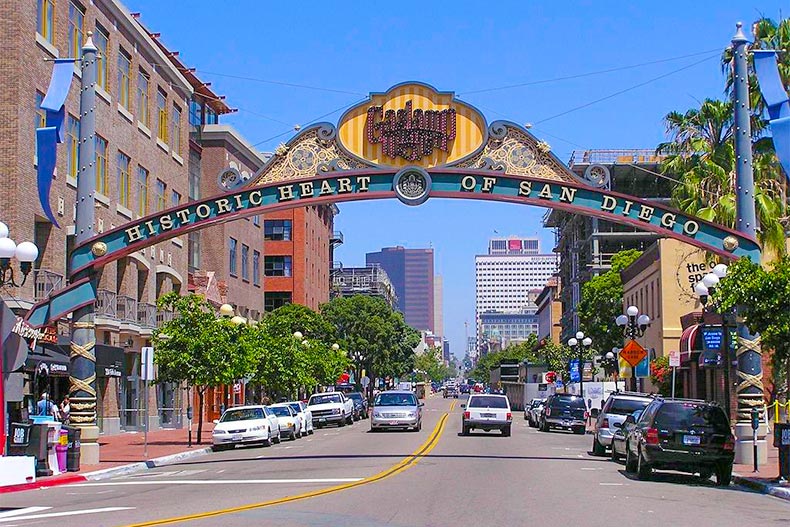 San Diego's beautiful beaches and perfect weather make it a dream destination for retirees. While the coastal areas are known for having a higher cost of living, lower prices in inland San Diego make this area a realistic option for a wide range of budgets.
San Diego is directly south of Orange County and offers miles of beautiful coastline and a thriving city core. For those who prefer an urban atmosphere when going out, the Gaslamp Quarter is the perfect spot. This lively neighborhood in downtown San Diego has an assortment of bars, cocktail lounges, and live music venues, while also offering historic entertainment venues, like the Spreckels and Balboa theaters.
For arts and culture, San Diego's Balboa Park is a top destination. This urban park has 1,200 acres of natural spaces, walking and biking trails, several theaters, the world-famous San Diego Zoo, and 17 museums. With Spanish Colonial Revival architecture and plenty of historic charm, strolling through Balboa Park is the perfect way to unwind. Inland San Diego also offers abundant outdoor recreation. Locals head out to Anza-Borrego Desert State Park for hiking, camping, and viewing wildflower "super blooms" during spring.
Nearby Communities
Central Coast Area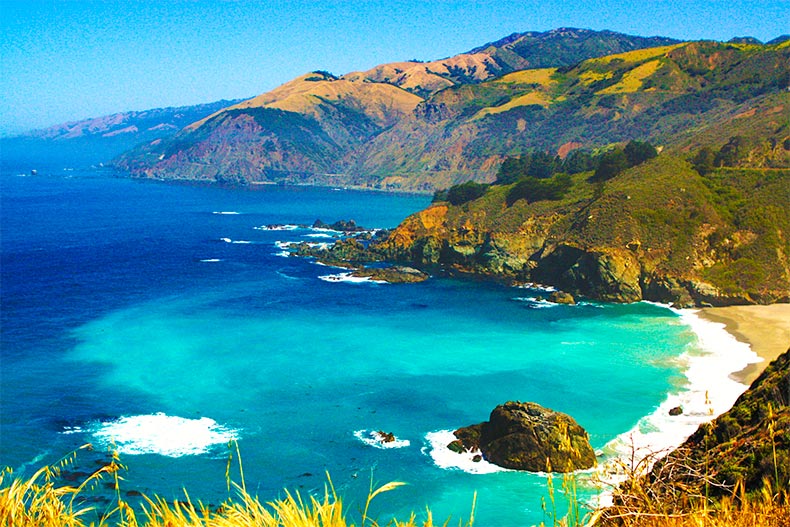 Homeowners in Central Coast have easy access to Los Angeles and San Francisco while being surrounded by scenic nature.
California's Central Coast region spans the area between Los Angeles and San Francisco. Major counties in this area include Santa Barbara, Ventura, San Luis Obispo, Monterey, and Santa Cruz. This area of California tends to have a cooler climate compared to Southern California, but residents still enjoy plenty of warm, sunny days.
Known for its rugged coast and scenic beauty, California's central coast offers an abundance of outdoor recreation options. Residents can enjoy kayaking and surfing with miles of coastline, while the picturesque mountains of Santa Cruz offer hiking and camping in the Redwood forests. With quaint harbors and charming downtown villages, many coastal cities in this area have a small-town feel. The Central Coast also has a number of vineyards and wineries.
Nature lovers wanting to escape big-city congestion will feel right at home on the Central Coast. The area is home to the world-famous Monterey Bay Aquarium, which is a leader in ocean research and conservation and is consistently rated as the top aquarium in the country. The Channel Islands National Marine Sanctuary is also a popular option for wildlife enthusiasts. The sanctuary is off the coast of Santa Barbara and offers snorkeling, diving, whale watching, sailing, and more.
Nearby Communities