Texas has been a top spot for snowbirds for decades. From the pleasant year-round climate to the low cost of living and the top-notch cuisine (Tex-Mex, anyone?), the Lone Star State has long been appealing to fun-loving, sun-seeking active adults who want to enjoy winter somewhere warm and welcoming.
Fortunately, snowbirds don't have to shell out a fortune to call Texas home for a few months out of the year. Due to no state income tax, Texas ranks as one of the most affordable places for snowbirds.
If you're looking for homes for sale in Texas where you can stick your toes in the sand, hit the golf course, or just spend time in the sunshine, read on. We'll share five of the most affordable places to snowbird in Texas. We also have more details about living in Texas.
1. Brownsville
Population: 182,781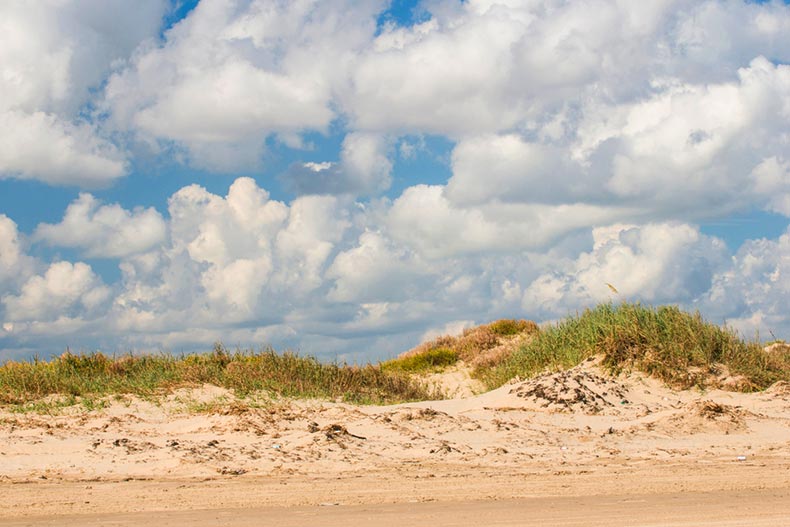 Snowbirds typically want a respite from the snow, and in Brownsville, they get it. This city in the Rio Grande Valley doesn't see a single snowflake, with an annual low temperature sitting above 60 degrees. The area is bathed in sunshine almost all year long, giving residents ample opportunities to enjoy their favorite outdoor recreation.
Active adults who choose to snowbird in Brownsville can also stretch their budget further—the cost of living in Brownsville is 29.7 percent lower than the national average. Whether you want to go bay fishing, deep-sea fishing, or relax on Boca Chica Beach, the possibilities are endless in this sun-soaked city near the Mexico border.
55+ Communities Near Brownsville
About a half-hour drive from Brownsville, Sunshine Country Club Estates offers Texas homes for sale that start below $100k. This gated 55+ community in Harlingen features a nine-hole golf course, a woodworking shop, courts for tennis and pickleball, and a fully equipped fitness center.
Request more information about Sunshine Country Club Estates.
2. McAllen
Population: 143,268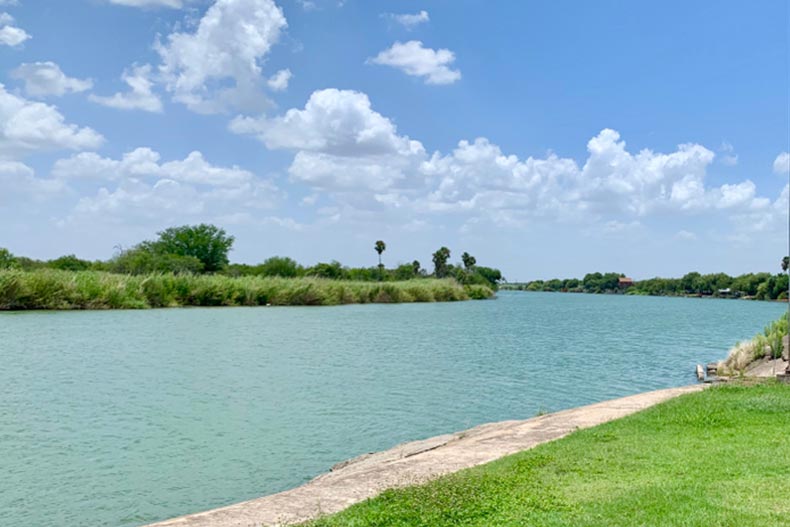 McAllen, a welcoming town in the Rio Grande Valley, gives snowbirds an affordable place to enjoy the winter season. Here, residents enjoy a cost of living that is 21.4 percent lower than the national average. McAllen is often recognized by top publications for various accolades, including being named one of the least expensive communities in the U.S. and earning a spot as one of the safest cities in America.
For snowbirds eager to put away their winter coats and snow boots, McAllen is especially appealing. The annual low temperature seldom dips below 60 degrees, allowing residents to comfortably enjoy the outdoors throughout the year. Locals love exploring the outdoors at the McAllen Nature Center, a 33-acre nature site that offers birdwatching, native plant tours, and sunset yoga, among many other activities.
55+ Communities Near McAllen
Alamo Country Club is located just 10 miles from the McAllen International Airport, making it easy for snowbirds to jet in and out. This 55+ community in Alamo contains homes that start below $100k. Residents have access to numerous amenities, including a nine-hole golf course, an outdoor pool and spa, and a clubhouse with a library, a catering kitchen, and a billiards room.
Request more information about Alamo Country Club.
3. Corpus Christi
Population: 326,586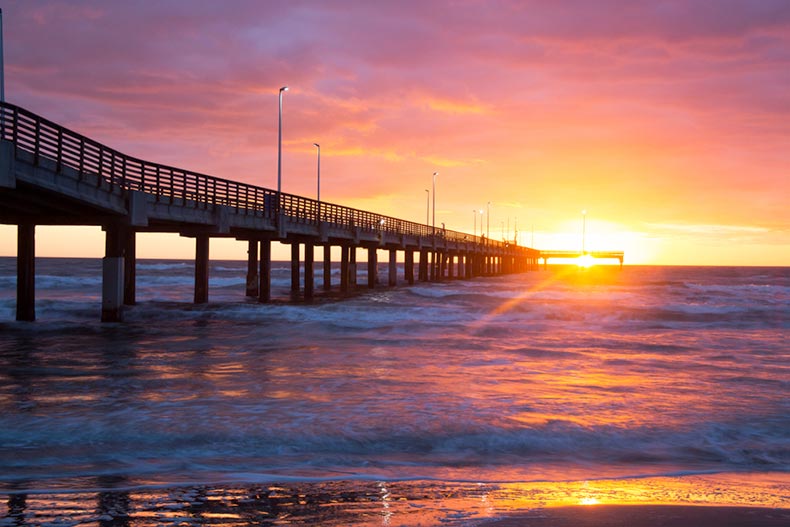 Situated along the South Texas Gulf Coast, Corpus Christi is a haven for snowbirds on a budget. This coastal city features a cost of living that's 16.9 percent lower than the national average. When it comes to enjoying fun in the sun (but without the burden of heavy winter gear), snowbirds can make the most of every day—the annual low temperature in Corpus Christi sits above 60 degrees.
With miles of beaches, snowbirds find it easy to socially distance in this coastal city. Residents can discover new activities, such as learning to surf or touching a stingray or enjoy their favorite outdoor recreation, from birdwatching to deep-sea fishing. Beaches are open in Corpus Christi and ready for snowbirds to enjoy.
55+ Communities Near Corpus Christi
Siesta Retirement Village, a 55+ community of manufactured homes in Weslaco, makes it easy for snowbirds to take a day trip to Corpus Christi. Homes start below $100k in this community that's just five minutes north of the Mexican border. Amenities include a recreation hall, craft rooms, a woodworking shop, a well-stocked library, 24 shuffleboard courts, and an outdoor heated saltwater pool and hot tub.
Request more information about Siesta Retirement Village.
4. Beaumont
Population: 118,428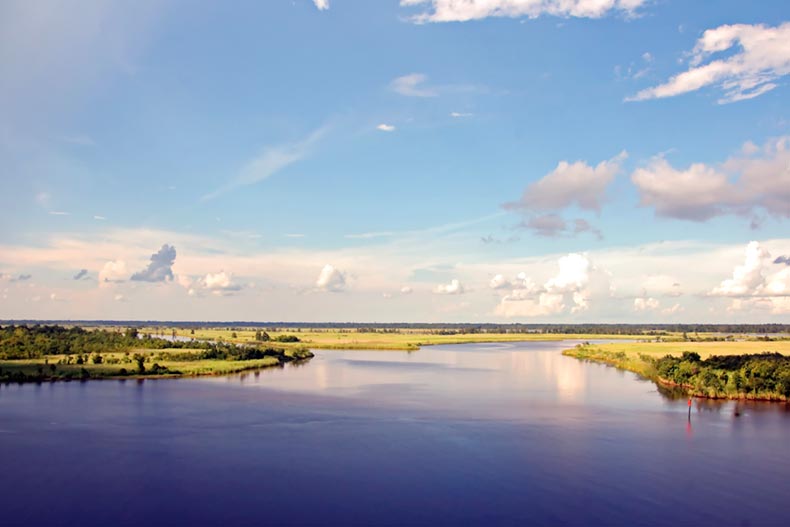 Snowbirds seeking an affordable place to spend the winter will enjoy what they find in Beaumont. This southeastern Texas city features a cost of living that is 21.7 percent lower than the national average. And since there's no state income tax in Texas, your dollars go further in the Lone Star State.
On the border of Louisiana, Beaumont allows snowbirds to enjoy all the distinct flavors of both Texas and the Creole State, with plenty of restaurants serving both brisket and crawfish. When it comes to enjoying the great outdoors in Beaumont, snowbirds can do a little of everything, from birding and fishing to paddling and even holding live alligators if they're up for an adventure. The Cattail Marsh Scenic Wetlands and Boardwalk is a favorite destination among locals, featuring 900 acres of wetlands and a boardwalk with plenty of viewing platforms.
55+ Communities Near Beaumont
Snowbirds exploring Texas homes for sale in Amberwood at Fall Creek in Humble will find a selection of maintenance-free homes that allow them to get to Beaumont in about an hour's drive. The community sits within the master-planned Fall Creek community and features homes starting in the low $100s. Homeowners have access to a variety of resort-style amenities, including two 18-hole golf courses, lighted tennis courts, and an aquatic center with a six-lane competition pool.
Request more information about Amberwood at Fall Creek.
5. Houston-Galveston
Population: 7 million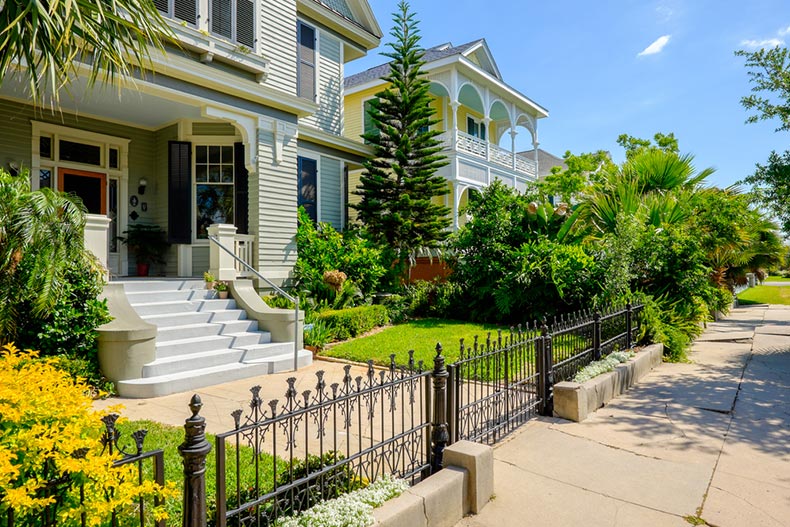 As the largest metro area in Texas, the Houston-Galveston area offers snowbirds a richly diverse way to winter. The area features no annual snowfall and an annual low temperature above 60 degrees, making it appealing for those who want to get away from the ice and snow of northern states.
In Houston, snowbirds have access to world-class dining and entertainment options and can explore countless fun things to do, eat, and experience. In Galveston, beach-loving snowbirds can explore 32 miles of beaches along the Gulf of Mexico, and enjoy everything from boating and fishing to golfing or simply walking along the beach.
55+ Communities In Houston-Galveston
Del Webb Sweetgrass offers Texas homes for sale that start in the high $100s. This 55+ community in Richmond gives snowbirds easy access to the Gulf Coast and the entertainment scene in Houston. Homeowners enjoy several amenities, including a fully staffed clubhouse with a fitness center and indoor lap pool. Outdoor amenities include a variety of sports courts, a boat launch, and an amphitheater for shows.