5 minute read
Are you launching your search for the perfect active adult development? Even if you've bought and sold homes in the past, you're about to embark on a considerable lifestyle change, and your first foray into a 55+ community requires a bit more research and planning. Here are some pointers to get you started!
Play the Field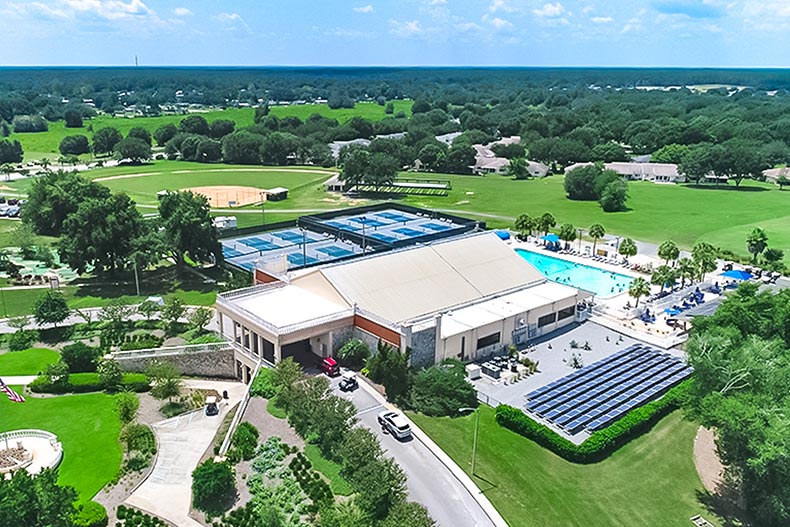 With so many attractive developments out there, you might be tempted to make an offer on a home after visiting only one or two. However, remember that you're not just choosing a home! Hold off until you've had a chance to investigate at least a half-dozen 55+ communities. Why? Because at the early stages, you might not have a clear idea of what you really want. For example, many people find that their list of "must-haves" can change drastically after touring several neighborhoods, from home size to community culture to recreational amenities.
Evaluate Community Locations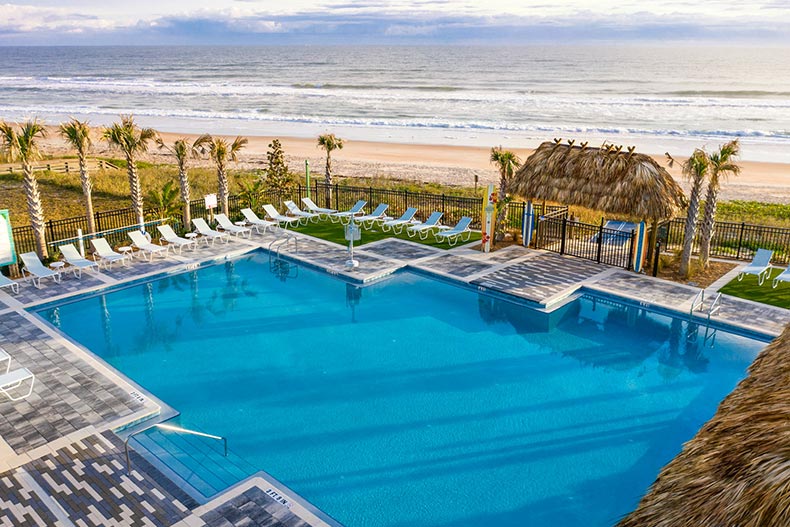 You might have already chosen a state or county based on climate, taxes, and proximity to loved ones. Have you taken into account access to important services, from medical centers and airports to entertainment and shopping? What's the traffic like? Is there public transportation?
Keep an open mind. You might be dead set on a quiet rural community and miss out on that perfectly tranquil oasis within easy reach of the big city and all it offers.
Immerse Yourself in the Culture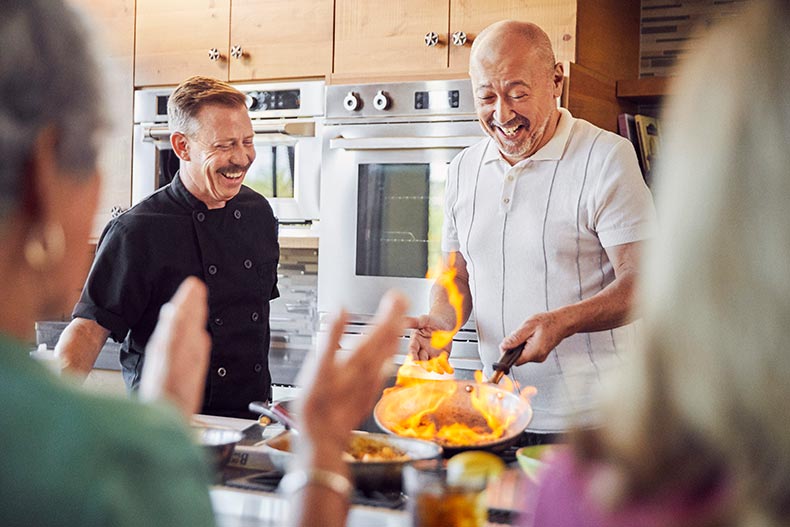 Did you know many developments allow potential buyers to "try out" the 55+ community? Local real estate agents can put you in touch with the sales office and arrange for a short-term rental. Choose a time when the community's social calendar is full of events, or contact the community lifestyle director to get an "in" on community happenings.
Not much going on? Go for a walk, and introduce yourself to residents you encounter on the way. Don't be shy about asking how they like the 55+ community and if they'd recommend it to others. While you're wandering around, look closely for signs that the homes, infrastructure, green spaces, and amenities are well-maintained.
Choose a Community With Your Favorite Amenities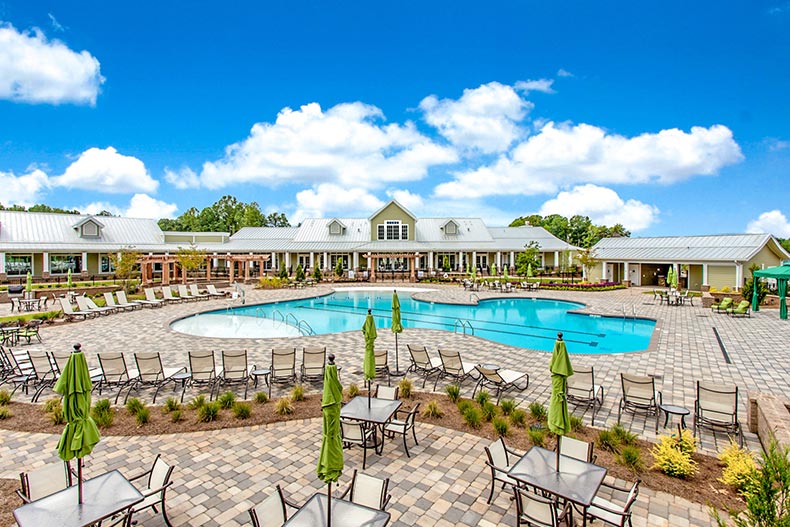 A major benefit of most 55+ communities is having access to a selection of facilities for sports, entertainment, and socialization. A long list of amenities doesn't necessarily mean higher fees and home prices, though. There's a growing trend of communities that share recreation centers and clubhouses and split maintenance costs. These might not show up on your online searches if you filter out those that don't have pickleball courts, private beach access, or woodworking facilities.
Select a Suitable Floorplan and Lot Size With Appropriate Furnishings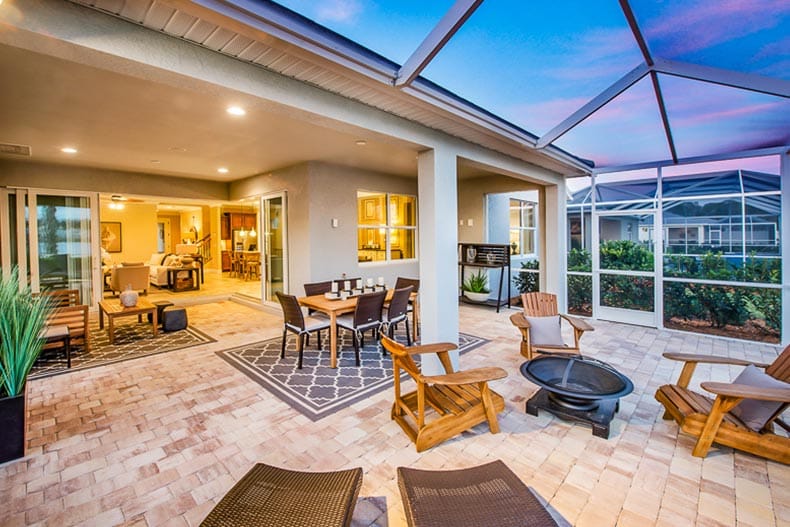 A property's size and layout will determine how easy it will be to maintain your desired lifestyle. Here are some questions you'll need to answer:
Do you plan on entertaining or hosting a large family for the holidays? You might want more bedrooms and bathrooms, and room for a large dining set.
Do you need space for multiple vehicles? Many communities only offer single-car garages and don't allow on-street parking.
Are you planning on bringing all your favorite furniture? Be sure to think about where it will go. Many floorplans have lots of built-ins.
Do you want a large, private backyard? Or would you be happy with a community with plenty of greenspaces, barbecue sites, or community gardens?
Will the property be accessible and appropriate for aging-in-place? You'll want a ground-floor master suite, appropriate flooring materials, mobility-friendly outdoor hardscaping, and easy-access storage and appliances.
What will the HOA maintain? You might be thrilled by a homeowners' association that handles all snow removal, landscaping, and exterior maintenance. On the other hand, you might want more control over your own property. In any case, the level of care required is dependent on the size of the lot and home.
Research HOA Management and Bylaws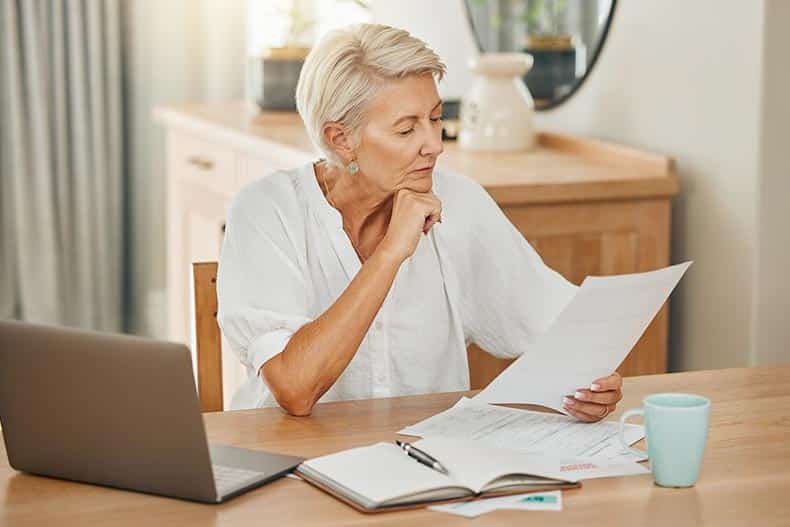 Most planned communities have rules and policies designed to maintain aesthetic standards and overall quality of life within the development. Most of these rules are generally reasonable and effectively protect property values. However, it's not uncommon for residents to buy a home and move in, only to realize that their 60-pound dog is 20 pounds over a specific size limit, or that they can't plant their favorite zinnias in their backyard. Some communities even restrict the length of time grandchildren can visit.
How are these bylaws added, adjusted, and reinforced? The community's leadership can make or break your experience and investment. Arrange to attend a homeowners' association meeting, and get copies of recent meeting minutes and agendas.
Here are just a few questions you should ask:
Is the HOA operated by residents, or by a third-party property management firm?
What are the monthly dues?
How are dues increases decided?
What is the HOA's financial standing?
What are the penalties for violating bylaws?
Who enforces bylaw violations?
If you feel you're out of your depth as you review the bylaws and policies, you might want to consult with a real estate attorney or an experienced real estate agent.
Keep In Mind Your Long-Term Needs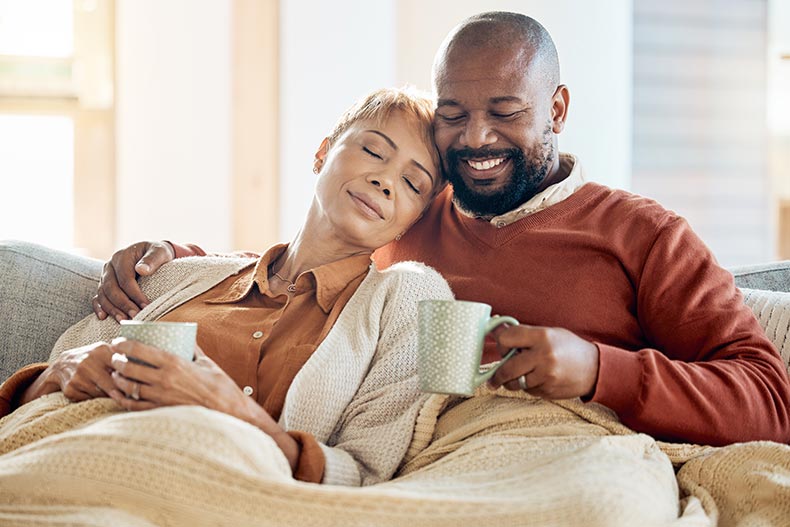 Do you plan on making your next home your forever home? If you've already checked all the boxes for a home's physical accessibility, you should consider whether there are activities, amenities, and services tailored for the most mature residents. If a development markets itself as an "active adult community," take it to heart and look into communities where seniors of all ages are represented. Features should include wheelchair-friendly walkways, accessible recreation and exercise facilities, access to public transportation, and proximity to rehabilitation and long-term care facilities.
Estate planning can be tricky. Bylaws may prevent your heirs from living in your home if they're below the age requirement, and while 55+ communities are in demand, age restrictions may hinder resale opportunities.
Enlist a Local 55+ Community Specialist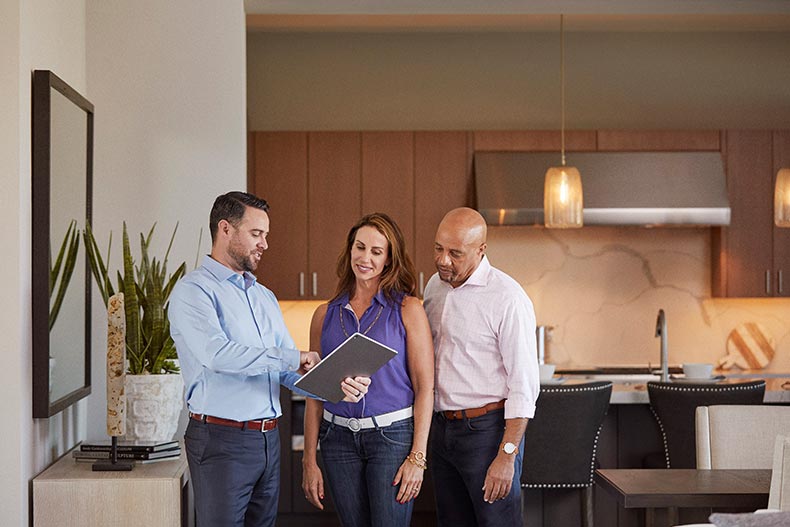 If you're moving far away from your current home, you want boots-on-the-ground information about the markets in your desired locations. Shop around for qualified real estate agents who specialize in 55+ communities in their areas, and choose agents with whom you connect, and who you feel will show you homes that suit your specific needs. The professionals at 55places.com will do just that, saving you time and money while ensuring you enjoy your homebuying adventure.
Visit us online to start your search today!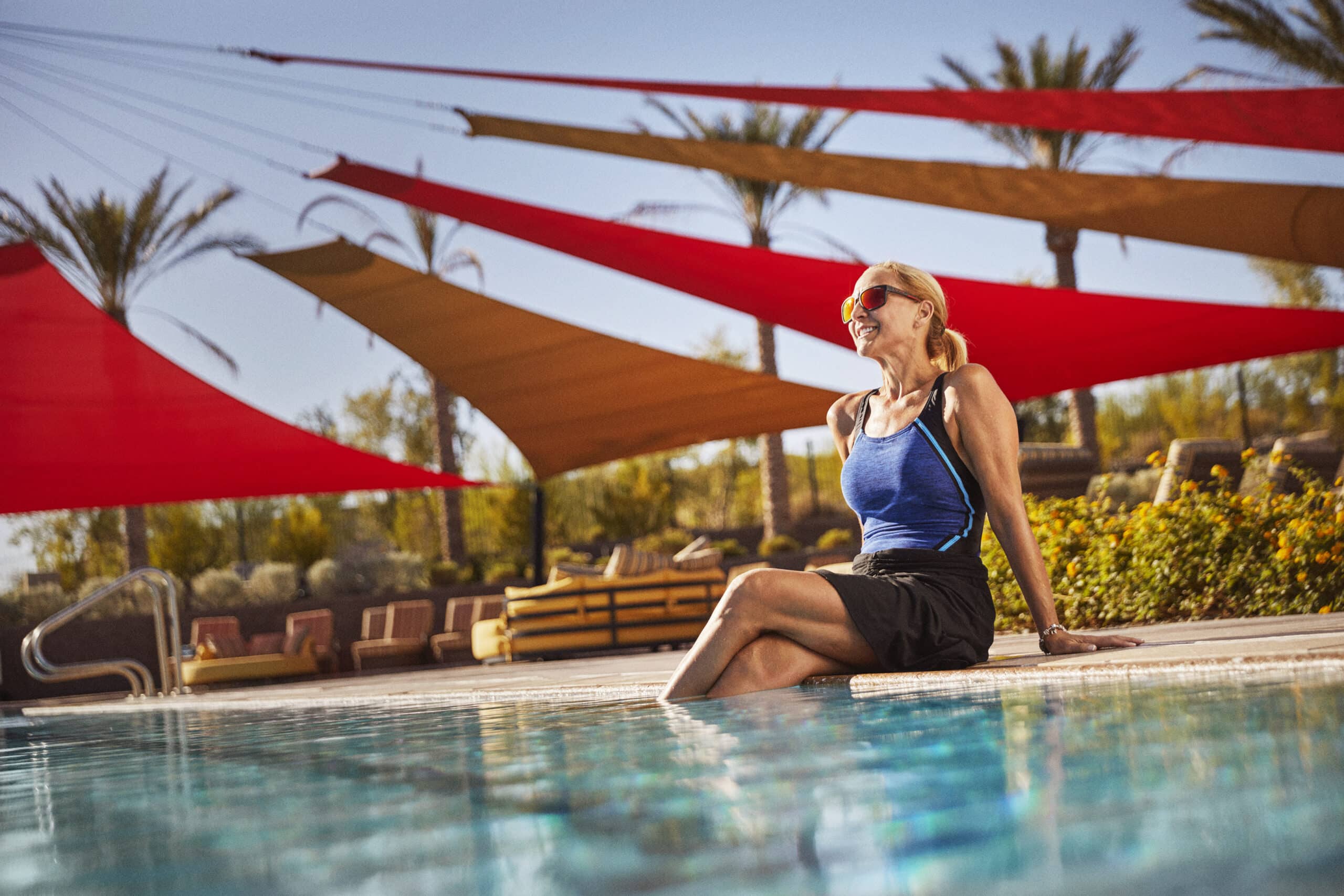 Discover what's next.
To learn more information or connect with a real estate expert, contact us today.